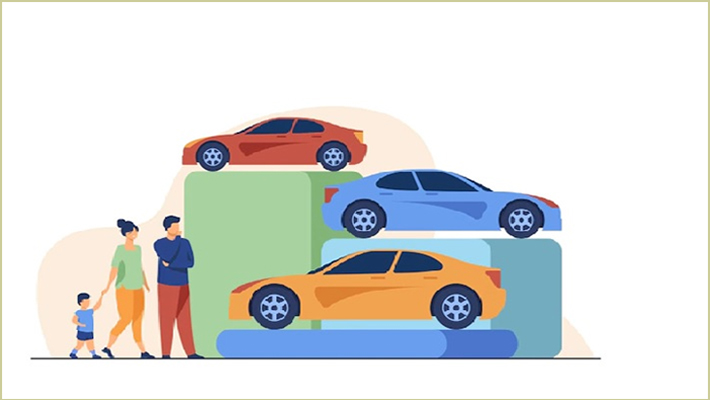 Purchasing a car is a daunting task and requires substantial research. Apart from choosing a car with respect to its range and model, individuals can buy a new or a used car. A new car may equip the latest technologies and have a better warranty, whereas an old one is affordable.
Also Read - How are Electric Vehicles Revolutionizing the Automotive Industry?
Before making an informed decision, it is vital for potential buyers to consider a few pros and cons of new and second-hand cars. In order to do so, one can follow the below-mentioned section.
Advantages of buying a new car
There are several perks of purchasing a new car over an old one. Besides warranty, some other benefits are:
1. Lower Maintenance Costs
Individuals purchasing a new car do not need to opt for maintenance for the first 6 months or 1 year. Further, the first 2 or 3 services are generally free of cost, depending on the company. However, this is not the case for a used car.
Potential buyers purchasing a second-hand car must change the engine oil at least 3 to 4 times every year. They might also need to pay for additional servicing to keep the vehicle running smoothly. Therefore, an old car's maintenance costs are much higher than a new one.
Also Read - Planning a Road Trip: Here are Some Top Tips to Have a Perfect Road Trip
2. Advanced Features
New cars come with the latest features and technologies that are up-to-date. On the contrary, some specifications might get outdated when a car is used for a substantial period. So, individuals planning to purchase a second-hand car might not get the modern features.
3. Lower Interest Rates on Car Loans
While buying a new or an old car, one can secure a car loan for financial ease. Although it is convenient to obtain a loan, one must note that the interest rate for an old car is much higher than for a new one. Hence, purchasing a new car on loan is easier because of low-interest rates.
Advantages of Buying an Old Car
Though a new car comes with many benefits, one must not overlook the advantages of purchasing a second-hand car. Here are some perks one can enjoy by buying an old car:
1. No Need to Pay Registration Fees or Road Taxes
Individuals owning a used car do not need to pay additional costs like registration fees or road taxes. As the previous owner already clears these payments, current owners can steer clear of such payments and save their finances for the future. However, one needs to bear these costs for a new car.
2. Lower Insurance Premium
Potential buyers should note that car insurance is mandatory for every vehicle as per the Motor Vehicle Act, 1989. Several insurance companies in India offer attractive deals on insurance plans against a certain premium amount. This premium is lower in case an individual obtains second-hand car insurance. This is because it does not cost much to replace an older car model.
However, new cars cost much more if an individual opts for replacement. This subsequently increases its insurance premium.
Also Read - Five Electric Vehicle Start-ups to Look for in 2022
3. Lower Depreciation Rate
Although insurance price is calculated with the help of a car insurance premium calculator, insurers follow a different procedure. A car insurance premium depends on its Insured Declared Value. Insurers calculate this value by subtracting the car's depreciation from its manufacturer's selling price. Based on this value, they offer returns in case of vehicle theft or irreparable damages. One should note that an old car's depreciation rate is much less than a new model. Thus, the return amount one receives after selling a car also varies.
Which One Should You Choose?
Considering the aforementioned factors, potential buyers must list their requirements and decide wisely. Though the cost of a new car is much higher than a second-hand car, it has several advantages. Similarly, individuals can buy a second-hand vehicle at affordable prices but need to pay hefty servicing costs.
To conclude, irrespective of the car one purchases (old/new), the pros and cons associated with it should be considered. This will help in making an informed decision.
Also Read - Top 5 Doorstep Bike Service Portals In Bangalore