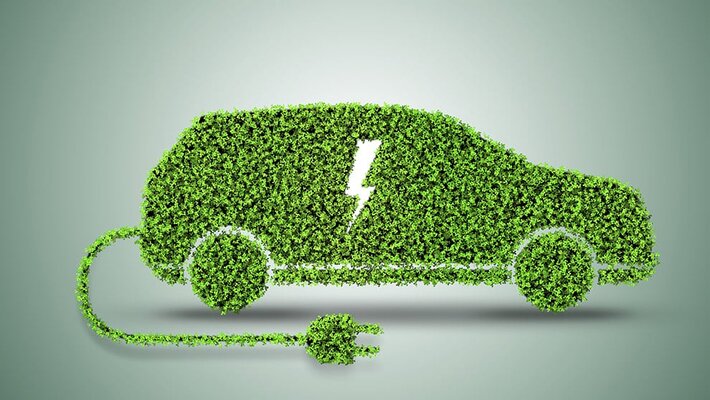 Electric automobiles have been around for almost a century, but they didn't gain appeal among consumers until the last decade or so. Environmentalists and persons with the financial wherewithal to acquire these automobiles are moving to electric mobility as their designs and manufacture grow more efficient. Although many people formerly thought that the transition to electric transportation was far off and unlikely, increased public awareness about climate change and sustainability has helped move public opinion toward the necessity for alternative energy transportation. The automobile sector will undoubtedly undergo significant changes as more people invest in electric vehicles.
The world of road transportation is being transformed by electric cars (EVs). Over the last five years, the global EV market has grown at a rate of 43 percent each year on average, with a penetration rate of roughly 2.6 percent in 2019. This is likely to skyrocket during the next ten years.
Many COVID-19 recovery plans, including those in China, Germany, France, and Canada, as well as the recently proposed plan in the United States, place a strong emphasis on electric vehicles. According to Deloitte, annual new EV sales will exceed USD 30 million by 2030.
Evolution of Electric Vehicles in India
The Indian automobile industry has taken the first step toward becoming self-driving. Last year, the Indian automobile industry approached MG Motor's Gloster, which was the country's first autonomous premium SUV (Level 1) with an ADAS (advanced driver assistance system). To provide consumers with a safe auto-driving experience, these autonomous vehicles are built using logistics 4.0 and Artificial Intelligence technology.
The rise and future of autonomous and electric vehicles in India are promising, thanks to speedier transportation and a boost in the much-needed reduction of greenhouse gas emissions in the transportation sector. India is heavily reliant on oil imports, and pollution is always a problem; however, both of these issues may be addressed with one-way solutions such as autonomous automobiles and electric vehicles.
Over the last five years, the global EV market has grown at a rate of 43 percent each year on average, with a penetration rate of roughly 2.6 percent in 2019
By 2025, the electric car market is anticipated to be worth about $1.5 trillion, with 97 million vehicles sold globally. Electric vehicle trends are always changing as new technologies emerge. Following are some of the major factors on how electric vehicles is revolutionizing the automobile industry: -
After the FAME (Faster Adoption and Manufacturing of (Hybrid &) Electric Vehicles) India initiative was implemented, the EV industry in India gained a lot of traction. Overall EV sales totaled 365,920 units in 2018, and they are expected to grow at a 36 percent compound annual growth rate (CAGR) by 2026. The EV battery market is estimated to reach USD 520 million in 2018 and grow at a 30% CAGR through 2026. The total MWh (MegaWatt hour) addition in 2018 was anticipated to be 4.75 GWh (GigaWatt hours), with a forecast of 28.0 GWh by 2026.
Due to the rapid adoption of electric buses in India, the commercial vehicle category is expected to grow at the fastest rate of all segments. Many other countries are also considering switching to electric buses to replace their existing gasoline buses. The evolution of logistics, e-commerce, and distributed mobility will drive the expansion of electric commercial vehicles during the projected period, according to the future view.
Growing demand for various types of electric vehicles, favourable government laws and policies, the introduction of new plug-in EV models, and advancements in battery technology are some of the major factors driving the EV battery market. As a result of these factors, the EV battery market is expected to grow at a 1% CAGR throughout the forecast period. In 2019, the market value of lithium-ion batteries was USD 1.89 billion, and it is expected to reach USD 4.84 billion by 2026.
If the country adopts an EV policy, appropriate and accessible EV charging infrastructure is a must-have. The government is supporting this initiative by launching the FAME II (Faster Adoption and Manufacturing of (Hybrid and) Electric Vehicles in India) scheme, but it is currently only at the central level. The Indian government has set out INR 1,000 crore (USD 135 million) towards future charging infrastructure as part of the FAME II initiative. These charging stations for electric vehicles will be built in stages, with each phase focusing on a particular area or location.
Changes in customer preferences, Industry 4.0 technology, and new manufacturing tools are all expected to have a significant impact on the industry. Intelligent manufacturing technologies will become even more viable as automakers collect more data. Designers may increasingly rely on generative design techniques, digital twins, and 3D printing to produce innovative vehicle designs in the future.