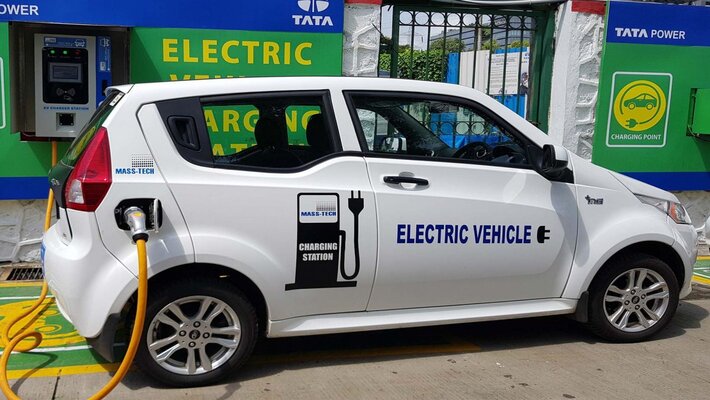 One of the most significant economic drivers in India is the automobile industry. A considerable number of entrepreneurs have lately joined the Indian electric vehicle marketplace. Entrepreneurs are taking the chance as the country prepares to be the world's fourth-largest EV industry over the next two decades. Electric Vehicle Start-ups in India are Paving the Way to the clean energy future. With more advanced electric vehicles are developed, the faster gasoline-powered vehicles will be phased out of roads, which are a major cause of pollution.
The most significant problem for electric vehicles in India is that they are powered by lithium-ion batteries, which seem to be overpriced since they are imported. Currently, around 80% of an EV's basic components are imported from China by local players. One of several main factors preventing individuals from buying an electric vehicle is battery concerns. However, certain electric vehicle businesses have lately developed EVs with improved or upgraded features that meet all of the criteria that buyers consider when purchasing electric automobiles.
Following is the list of Five Electric Vehicle Start-ups to Look for in 2022 –
1. Ather Energy –
Recently, Ather Energy opened its second manufacturing facility in order to meet the increasing market demand for the Ather 450 and 450 Plus scooters. This Bangalore based company is one of India's earliest EV companies, and it offers over-the-air (OTA) upgrades to its consumers, similar to other electric cars.
2. Revolt Motors –
The RV300 and RV400 electric bikes from Revolt Motors have replaceable batteries that allow riders to go up to 85 kilometres at peak speeds of 65 kilometres per hour for the RV300 and 80 kilometres per hour for the RV400. The bikes also offer AI capabilities like as geo-fencing, geo-location, battery switching, and tracking, as well as the option to adjust the bike's sound.
3. Bounce –
In December 2021, Bounce announced the release of its first electric scooter. Bounce offered a battery-as-a-service concept and planned to sell its electric scooter without a battery for Rs. 45,099. Customers may also exchange their batteries for a cost of Rs. 80 at designated places. The company collaborated with Park+, a smart parking solutions start-up, to put up over 3500 battery switching stations in ten cities throughout the country.
4. Yulu –
The Yulu Miracle is a dock-less and lithium-ion-powered scooter which emphasizes on first- and last-mile connection and has a range of up to 5 kilometres. It features a battery-swapping algorithm that predicts demand and vehicle use using machine learning and artificial intelligence. Each scooter broadcasts its current battery status to Yulu servers at frequent basis using IoT infrastructure.
5. Exponent Energy –
Ather Energy's chief product officer (CPO) Arun Vinayak and Sanjay Byalal Jagannath, who was the hardware strategy sourcing and cell strategy lead at Ather, established this company. Exponent Energy is indeed the only Electric vehicle firm that does not manufacture the own electric vehicles. Rather, the organization created a Flexible Energy Stack that is a hybrid of software and hardware, which claims to charge any electric vehicle from 0% to 100% in 5-15 minutes.
India is still a growing market for electric automobiles. India is changing, and with the advent of new technology and improvements in the electric car industry, a plethora of new possibilities are emerging.