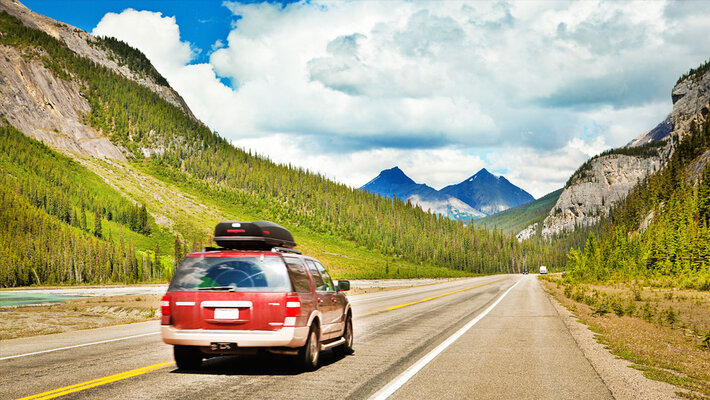 Road trips are both entertaining and adventurous, especially if you organize one with people who are just as spontaneous as you. The wide road appears to be an invitation to limitless possibilities that can provide you with a lifetime's worth of memories. The best way to organize a road trip can be a difficult process because it necessitates consideration of numerous factors such as safety, location, communication system, and so on.
After the lockdown is lifted, you might want to satisfy your restless wanderlust by hitting the road with friends or family, especially if you've been locked at home for months. Here are some helpful tips and smart hacks to make your road trip a pleasant and memorable experience:
1. Select an Appropriate Vacation Spot –
You must choose a destination that is both feasible and safe for a road trip with your pals; you cannot simply embark on a road trip with a foreign destination in mind. And in the event of a pandemic, you must be even more cautious. If you have any problems, other areas are safe and have handy facilities.
2. Travel Partners –
A friendship can be made or broken during a road trip. Sure, they're funny, but imagine being locked in a car with them for six hours, when the GPS fails and they can't read a map... If that sounds acceptable, consider their preferences: do they care as much about local history as you do, or are they more concerned with finding the nearby restaurant? Make sure you choose a travel companion that is compatible with your personality, can accomplish something you can't and can handle you at your best and worst moments.
3. Have a Budget –
Some individuals believe that a holiday is an opportunity to indulge, while others prefer to stick to a strict budget and do everything on the cheap. As a result, this is something you should talk about before getting on the road. Even if you're going on a solo trip, you should make a budget. Gas, food, lodging, activities, snacks, admission fees, turnpike tolls, souvenirs, and other expenses must all be factored into your budget.
The wide road appears to be an invitation to limitless possibilities that can provide you with a lifetime's worth of memories
4. Consider the Vehicle –
Some cars are simply not designed to travel long distances. Convertibles, sports cars, fuel-efficient vehicles, and small crossover SUVs are all excellent choices for road vacations. If you're travelling with a group or your family, SUVs and minivans are also terrific road trip vehicles. Huge trucks, large SUVs, and vans are vehicles that may not be ideal for road trips. Because you will be spending several hours inside the vehicle, make sure you have enough room for your passengers. To cut the cost of your journey, attempt to buy a vehicle that gets good gas mileage.
5. Plan the Route –
The most important thing to do when planning a road trip is to start plotting your route. Mark the routes on your map, keeping all of your criteria in mind, and make sure to bring them with you. People also like to take the scenic route so that they can have more enjoyment driving around the beautiful scenery. Although there should always be some room for spontaneity, locals might sometimes recommend routes that are far more intriguing and enriching in terms of natural beauty.
6. Accommodations –
Booking a suitable hotel or accommodation is essential for road tripping, as most road journeys necessitate booking multiple hotels. There should be different hotels at each location, all of which should be adjacent to the next route. Also, because reservations must be made before a certain date, you can keep track of when the best prices are available. The InterMiles hotels platform contains thorough information about each hotel's room options and facilities, so you can always find convenient and cheap solutions based on your location preferences.
Remember that the purpose of the trip is to have fun, see some beautiful scenery, learn new things, have exciting adventures, and create memories.