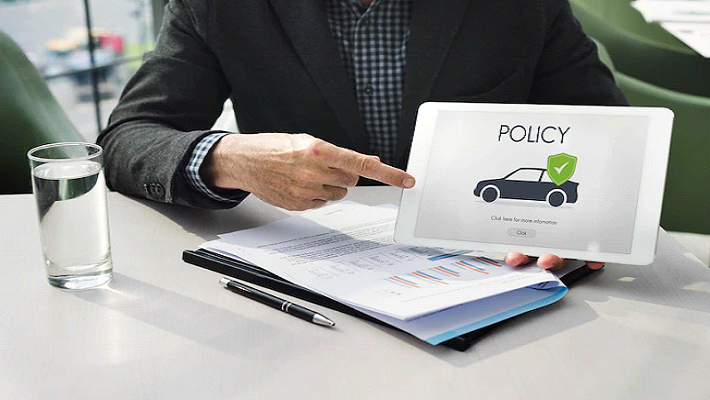 Initially, people had to visit the insurance seller's office and go through a long process to buy insurance. However, rapid digitalisation and technological advancement have enabled various products and services to be available at the fingertips. Some might prefer to buy insurance online, while others might still prefer to go offline way.
Also Read - Five Electric Vehicle Start-ups to Look for in 2022
So, one may ask which is better?
Here is a detailed comparative guide to help car owners choose the one that best suits them.
Advantages of buying car insurance online
Here's a list of benefits of purchasing car insurance online:
● Low premium
Due to low operational costs and less dependency on intermediaries, the commission amount is lower. It makes digital car insurances less expensive than offline ones.
Also Read - How are Electric Vehicles Revolutionizing the Automotive Industry?
● Quick service
Purchasing car insurance online is easy and fast. Using a car insurance calculator, one can check policy quotes and premium amounts and opt for buying insurance in just a few minutes.
● Effortless claim settlement
Using AI and machine languages, online car insurance providers facilitate seamless coordination that enables them to process cashless claims and provide instant claim settlement.
Disadvantages of buying car insurance online
Besides these advantages, there are some drawbacks of buying online insurance policy; here are some of them:
● System generated communication
As the communication is processed via an automated system, one may have to consult different agents at different times. Moreover, the process of addressing the queries might not be entirely efficient and can take up quite some time.
Also Read - Advantages Of Switching To Electric Vehicles
● Privacy risks
There have been instances where hackers created a replica of an insurance provider's website to fraud policyholders. Moreover, identity theft is a common crime where hackers use the personal information of another person to obtain loans. So, there can be such privacy concerns in case one buys online car insurance.
Advantages of buying car insurance offline
For some users, the offline mode is always preferable due to the mentioned reasons:
● Direct communication
Unlike the online mode, one can reach the policy provider directly and communicate face-to-face with the insurer. One can clear doubts and queries to a particular person and get guidance accordingly.
● Secured privacy
The insurance holder's documents remain safe in the hands of insurance providers without any risk of identity theft or online data breach. No one else can access a policyholder's data or personal information, and they are safe from security breaches.
● Assured authenticity
There's no risk of fraudulent activities, as the entire process is initiated in the insurance holder's presence. Visiting the insurance provider's office assures one of the company's credibility.
Disadvantages of buying car insurance offline
Here are some disadvantages that make people consider the offline mode less favourable:
Also Read - Top 5 Doorstep Bike Service Portals In Bangalore
● Dependent on insurance agents
Some car owners might not be aware of the nitty-gritty of motor insurance policies and in that case they tend to go for an insurance agent. However, depending on this agent may not always prove to be helpful. Some might advise you to get the best coverage, while others may ask you to buy coverage you may not need.
● Time-consuming
Unlike the online method, offline insurance buying might take some time. It can be time-consuming, starting with fixing an appointment with the insurance agent. The next step involves filling out the proposal form and documentation. And finally, the policy is generated after approval. Since everything has to be done offline, one might have to wait for some before getting the car insurance policy.
Which one should you opt for?
Both the online and offline modes of car insurance are beneficial in some way. However, buying car insurance online can be comparatively faster, easier and hassle-free, if some minor drawbacks are ignored. Moreover, it can help in saving money.
However, those who still prefer the offline-based method can go for the insurance agents to buy car insurance. Therefore, your perspective and comfort decide which mode to choose
Conclusion
Before deciding on the modes of car insurance, consider the factors mentioned above carefully. The final decision depends on your convenience. However, regardless of the process, buying and renewing a car insurance policy is essential.