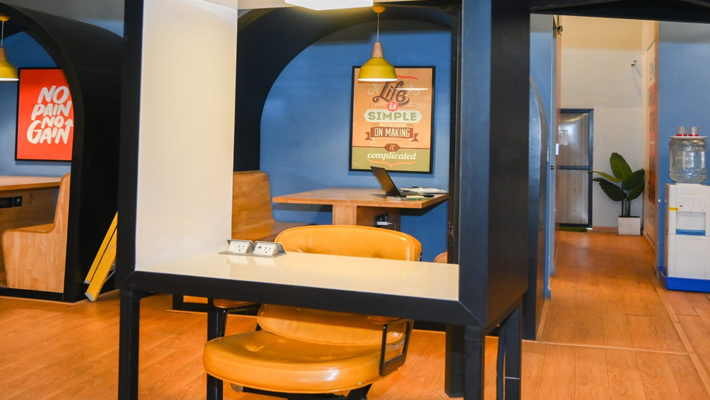 After the pandemic hit in early 2020, many corporate companies faced uncountable challenges with respect to their workforce, stability, growth and almost everything related to it. Most corporations had to shift completely from working in-office to working in-home, which is popularly known as work from home, but at the same time, a lot of other corporate companies had to completely shut down because of the difficulties rising up and all the inability to have work go on.
Mid-way during the pandemic in 2021, when restrictions were slowly and steadily lifting up, the concept of coworking space rose into action.
What is a Coworking Space?
It is an area or, we could say, space where you get to work in a comfortable and flexible medium around people from different companies and backgrounds. It has a loud and jolly environment, all the time, but lacks privacy. Though, some of the coworking spaces do provide small rooms which are very helpful when people working there want to take a nap or relax and also, chat for a while.
It is a good option to have, when someone wants to work in a disciplined surrounding but with the comfort of home.
Coworking spaces are not a new thing which was discovered during the pandemic, it was quite popular among freelancers, MNCs, startups and small businesses.
After the Covid restrictions were completely up, in late 2021 and at the start of 2022, and offices reopened after almost 2 years, corporates realised that the old method of in-office working was no longer in play as working from home was the new normal. While most companies shifted completely or partially to work-from-home mode, some did not believe that the comfort of the home won't overpower the discipline required to work efficiently, so they switched to coworking spaces.
As coworking spaces provide the flexibility to work while being in a productive environment, most corporate companies found it to be the ultimate solution during the hard times after the pandemic, also because it is a cost-effective option, as they did not grow much during a pandemic and gave them a lot of exposure to new intellectuals and since people could work at a coworking space not very far away from their home, it saved companies a lot of other expenses as they would have had to pay for their employees' relocation.
Because of all the reasons mentioned above and more, most corporate companies are driven towards coworking spaces in 2022 and for years to come as it benefits the companies in many ways.
As we are located in Mumbai, India, we have seen many corporate workers working in such flexible coworking spaces in Mumbai and if you are someone looking for the same, we have a perfect option for you and that is- Star Coworking, a homely yet in-office experienced coworking space in Andheri East, Mumbai, India. Here, you get all the mentioned features and it is the best place to cater to all those creative heads. With state-of-the-art facilities, it is the perfect place to unleash your productivity.
To know more information about Star Coworking Visit us on:
https://www.starcoworking.com/