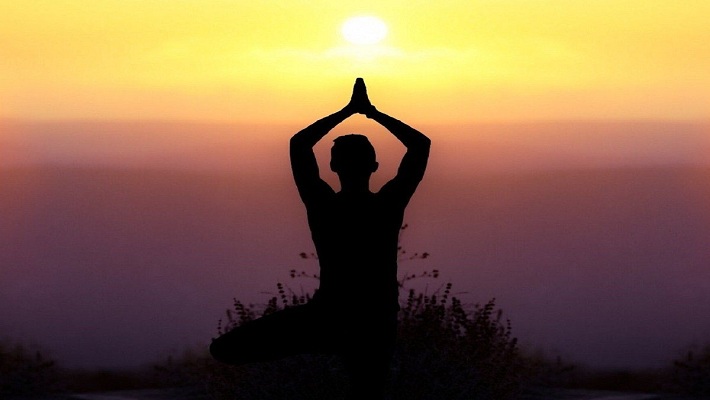 Health is wealth! People do not find time to exercise to maintain their body fit because of their hectic day schedule. It is quite ordinary that the hospitals are piling up with patients, and the need for health awareness is very vital in this current era. "Exercise is the key to success" the best initiative a person can take for a healthier life. Among exercises, there are various options available to keep the body in good shape. But in this article, the emphasis will be given to Surya Namaskar. The individuals who perform Surya Namaskar for the first time need to have a trainer who is well versed in it. The master who excelled in yoga knows well how to transform the body into an appealing one. After learning it, it can be easily incorporated into everyone's daily life and brings numerous benefits.
Let us understand more about it: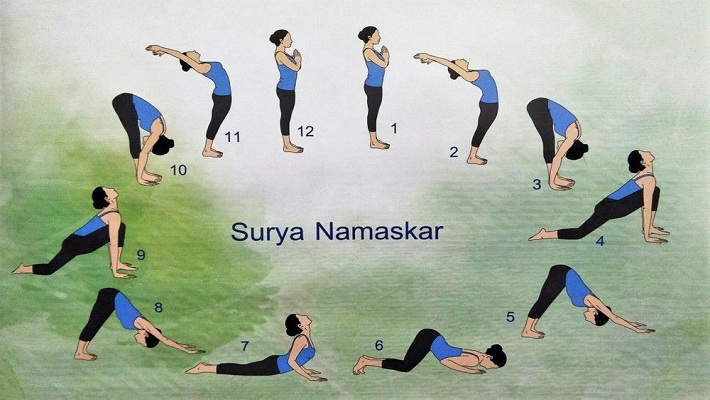 Weight loss journey with only 12 steps
Improper diet leads to an unhealthy life style. Slowly, the fat gets accumulates in the body and gain body weight. Perhaps because of the influence of advanced technologies and easy access to everything, mankind has become lazy and has a sense of doing nothing. If you play with your health, then the condition might become detrimental. This is the place where Surya Namaskar will come into play. Considering the health conditions of the person, it has to be performed. Most importantly, the fast pace of this exercise will give a superb result.
Wake up early in the morning at least by 5 a.m.—take a yoga mat, and start doing it. Ideally, in the beginning, as you are in the learning phase, try to do the steps slowly and think about exercising quickly once you are perfect. The activity has to be done 6 days in a week and consider taking rest for a day. Moreover, the count can be increased with the passage of time as you see fabulous changes in the body. The sun salutation is zero expensive and doesn't require any equipment to perform.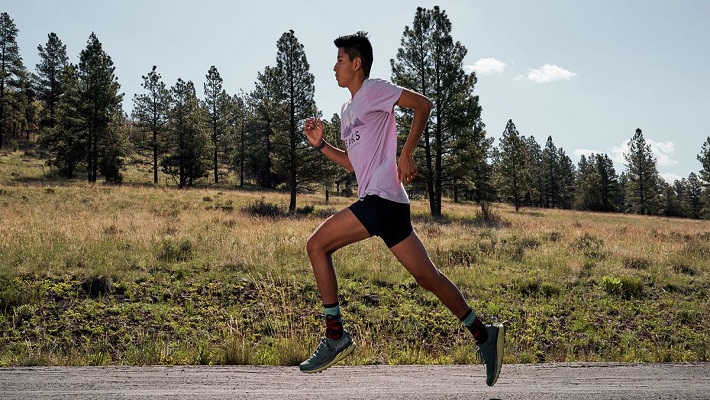 Stamina by Surya Namaskar
How can I improve my stamina? This is the most commonly asked question. Yes! There are plenty of workouts that build endurance and strength. Stamina cannot be built in a single day and needs time. According to Surya Namaskar, the person may starts with 5 rounds, then increases the counts to 10 and eventually must touch 108. If any individual who is able to perform 108 counts has great stamina, it is not that easy to reach the mentioned figure, but it is just a matter of time. There may be times when the practise comes to a halt due to uncertainty and is unable to continue.
To seek a new beginning in the exercising world, the mind should be strongly determined. This is the only way any achievement can be made. Besides, adhering to the strict diet routine with nutritious food will fuel the body and make working out easier. Just don't have the thought process in mind that it is impossible, as it requires time and effort. Take it as a challenge and get your body into the shape you want it to be in the future.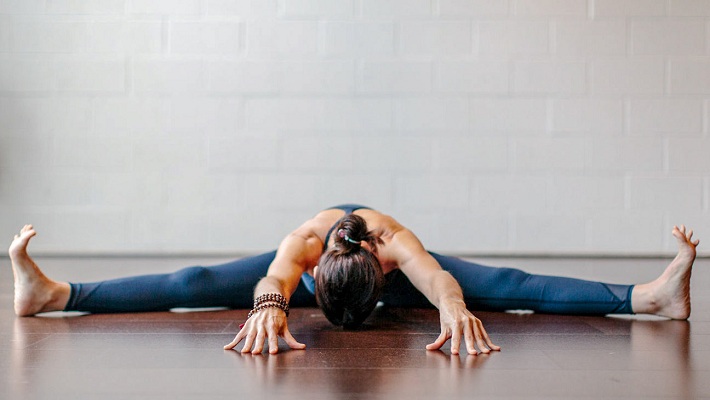 Flexibility for life
Normally, we think that sportstars can only be flexible as long as they keep working on their bodies and fitness to execute well in the games. Even a common man can create miracles for himself. I happened to witness a person who is above 70 and who I believe performs Surya Namaskar in full swing. As per my observation, the elderly didn't experience any breathing difficulty or any sort of pain. Apart from the sun salutation, many other asanas have also been successfully practised by the old personality.
When a person becomes overweight, it becomes harder to be flexible enough, and certain body movements cannot be done to the fullest. Surya Namaskar is primarily a path of flexibility. As mentioned earlier, it contains 12 steps, which comprise various asanas. It aids in transforming the body into a supremely flexible body, but time should be invested to obtain the desired outcome. Keep Surya Namaskar in your daily routine because it has numerous benefits. Don't just skip it; just do!
In a nutshell, leading a healthier life is much-needed for everyone. Whatever exercise you do, make sure to perform it on a daily basis. It makes you fit, tension free, builds a good immune system, and much more. To a greater extent, the individual's current lifestyle causes them to feel lazy and avoid workouts. It is always important to understand the body and move forward with vigor. Take the best decision and move forward in life.