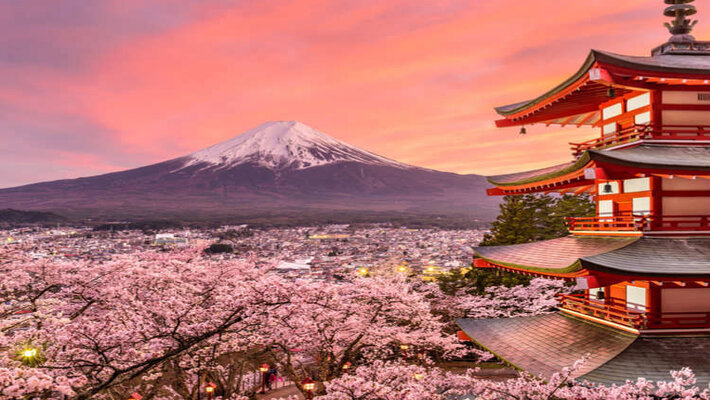 As countries across the globe opens up for international travelers, many are confused regarding where to travel to. If you are someone that is interested to experience something unique and get to know one of the oldest and authentic cultures, then Japan should be on top of your list. Over the years, Japan has been developing into a modern-day technological hub that are front runners when it comes to innovation and design. With that said, there is a lot more to Japan than what meets the eye. And if you are willing to explore the country, you will be able to see and experience the best of both worlds. With that said, there are certain things that you as an international traveler should keep in mid while travelling to Japan. Knowing these points will help you to have a better travelling experience to Japan.
1. It is hard to find many public trash cans in Japan and it is better to keep a couple pair of plastic bags with you while travelling in Japan.
2. Renting a pocket Wi-fi is a great idea while travelling in the country and as an international traveler, this can really come in handy for you.
3. One common misconception about Japan is that there are not many places where you can use your credit cards but the truth is, apart from small shops or street vendors, most other establishments will accept credit cards.
4. There is no need to tip taxi drivers, bartenders, or waiters in Japan and even if you leave extra money, they might even feel insulted.
5. Make sure that you are quiet and considerate while using public transportation in Japan especially the subways.
6. The basements of many Japanese department stores are a foodie's paradise and at first you might think this is a rare occurrence, while the fact it is, it is a common thing to find places to eat in the basements of many Japanese department stores.
7. Even for international travelers who come from developed countries, the number of features that are present in the high-tech toilets of Japan can be overwhelming in the beginning. So, keep this in mind while traveling in Japan.
8. Buying a rail pass is something that you should look into while traveling to Japan because more than often, as international travelers, you might be using the railways to travel across the country.
9. Try to learn some Japanese word and key phrases before going to Japan and this will help you during your travel. This is owing to the fact that, you might not see many English translations in Japan.
10. Getting tattoos is something personal and it might be a way for you to express yourself in an artistic manner. With that said, tattoos in Japan are considered taboo and in Japan, mostly people get tattoos representing their gangs.
11. Keeping your shoe on, while entering someone's house is considered as a major sign of disrespect in Japan and this is also the norm for many restaurants in the country as well. So, keep this in mind while travelling to places in Japan.
12. The underground malls in Japan are huge and quite impressive, so, if you are travelling to Japan, make sure that you visit at least some of these malls
13. When it comes to manners, pointing at someone is also considered rude in the Japanese tradition and snapping photos of people without permission is also a big no in the country.
14. If you are looking to experience an authentic Japanese hotel experience, check into a traditional ryokan.
To put it simply, Japan is a fascinating country to travel to and keep the above-mentioned pointers in your mind will help you to have a far better travelling experience in the country.