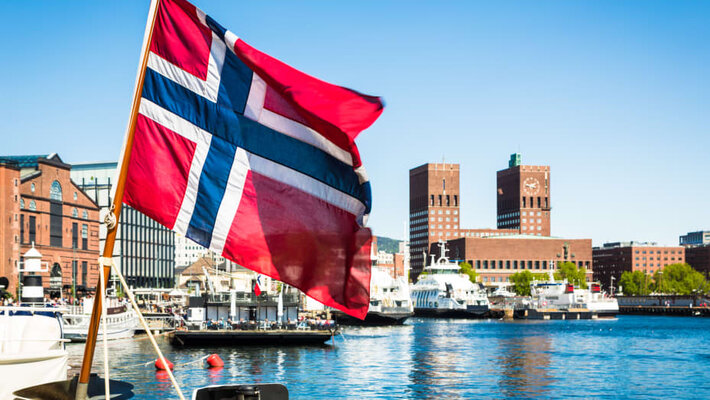 Most of the travelers across the globe was shackled to their houses during the ongoing covid19 pandemic and as many countries have started opening up their doors, travelers have been packing their bags and marking out locations to visit. If you are one such traveler that is ready to experience something new and visit a place that has a unique vibe of its own, then Norway should be at the top of your list. There are plenty of facets that make Norway an ideal travel destination for international travelers and in this article, we will take a look at some of them. Before that, let's take a look at some of the things that you as international travelers should know before visiting Norway.
Most Norwegians speak English which makes it a great travel destination for international travelers from around the globe
Norway has four seasons- winter, spring, summer and fall and owing to the fact that some travel destinations will only be open during certain seasons, it is important that you plan the time of your visit accordingly
It is better if you bring extra layer of clothes during your visit to Norway owing to the fact that the weather can quickly change in the country
Owing to "Allemannsretten" (every man or woman's right for public access) it is ok for you to pitch a tent on most of the public spaces in the country
The famous Northern Lights can't be seen from every place in the country, so if you are planning to see this spectacular phenomenon, choose the time and location after doing some research
Now with that out of the way, let's take a closer look at some of the unique advantages of traveling to Norway.
1. Free Access: At Norway, there are several tourist destinations that are free to access for the public. This includes all public places, including national parks as well as many other outdoor destinations. This means that Norway is a great travel destination for you if you want to explore the wonders of the country without having to burn a hole in your pocket. This can also help you to save up money for the other activities that you want to do in the country. It is also important to know that Norway is considered to be an expensive country to travel.
2. The Vibe: Norway is considered as one of the happiest countries in the world and the people of the country makes it easier for an outsider to feel at ease in the country quickly. The warm and welcoming nature of Norwegians makes it a much more appealing travel destination for many international travelers.
3. Safety: Norway is also ranked amongst some of the safest countries in the world. The low crime rate makes it a much safer destination for international travelers which is an added perk of visiting the country.
4. The Beauty: One of the obvious reasons to visit Norway is owing to its scenic beauty and from the charming cities to the lush open pastures, from the rugged mountains to the mesmerizing rivers, it is safe to say that, Norway and its locations will be a treat to your eyes.
5. Northern Lights: As mentioned before, the spectacular and famous Northern lights can be viewed from Norway but it is important to make sure that you pick the right time of the year as well as the right location to catch a glimpse of this spectacle.
These five makes up some of the various reasons that makes Norway a great travel destination for international travelers.