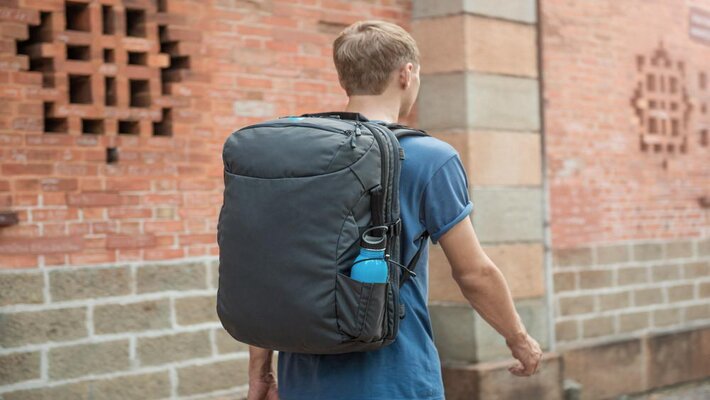 Overpacking during travel and seeing that we could have been ok with half of the things that we have packed. Most of us have been there and it begs the question of how can we travel light. Those who travel long distances know the hassle of having to carry multiple luggage through airport security and busy streets. Many of us has wondered how can we travel without having to carry our entire house with us. It seems like, many have found a solution for this problem already. Enter backpack travelling and as a backpack traveler you will not only carry with you the bare minimum but you will also try to reduce the cost of your travel by traveling on a budget. Taking the traveling light philosophy to the extreme, many have now been keen on travelling with just one back pack and for those who are keen on experiencing this kind of travel, the below mentioned steps will be of use to you.

1. The 7 Day Rule: This is an unwritten rule that you should probably follow if you are looking to travel with just one back pack. If you feel like the clothes that you are packing can't be wore more than once during the trip, then it is better that you should avoid packing that dress. Stick to the basic things that you can wear multiple times and still feel comfortable in. With that said, make sure that you have some powder detergent ziplocked somewhere in the bag just in case. This will help you to keep your clothes fresh and make it much easier for you to wear the clothes on multiple occasions.

2. The Clothes: Depending on the location you are traveling to, make sure that you choose the clothes that you pack carefully. Look at the fabric of the clothes and if it is uncomfortable avoid it to save space. Also, try to pick clothes that can be dried easier and quicker and this will help you to limit the number of clothes that you need to pack.

3. The Shoes: Shoes are an essential when it comes to travel but don't pack all the different pairs of shoes you have in your travel backpack especially if you are traveling with just one back pack. Make sure that you never carry not more than two shoes while you are travelling with one backpack as it helps you to save a lot of space which can be used to store other essential things.

4. Toiletries: Toiletries are an essential but make sure that you carry only the things that you need the most and make sure that you take into consideration the location you are traveling to while packing your toiletries as well as other personal products that you use. Also, one thing that you can do to save even more space is to purchase the toiletries once you reach the destination and this can be very useful for a one backpack traveler.

5. Travel Books: Reading books is a great way for you to pass time during your travel and as you cannot fit your entire gaming console into your single backpack and still pack in more of the travel essentials into that single backpack, books will be a great way for you to find some sort of entertainment.

One backpack travelling is taking light weight travelling to the extreme and following these steps will allow you to experience a unique way of travelling and experience the most out of your travel while at the same time travelling light