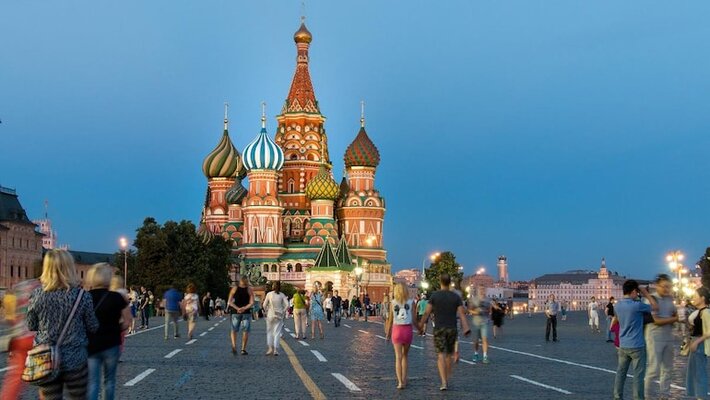 With the world partially opening up from the chaos caused by the covid19 pandemic, many travelers will be thrilled to dust off their backpacks and start travelling and exploring the world again. There are plenty of destinations, that a traveler can choose from but if you are looking to experience something different and if you are willing to go down the less trodden path, then a visit to the capital city of Russia, Moscow is right up your alleyway. There are a number of facets that makes Moscow a unique and worthwhile destination that a traveler should experience at least once. And in this article, we will take a closer look at those reasons and certain other things that as an international traveler you should be knowledgeable about while visiting Moscow.
1. The History: Moscow has had a very rich, unique and diverse history with the city being the backdrop of various historical events that has changed the course of modern human history. This buzzling capital city has its own vibe and that is mainly caused by the historical significance the place has not just in Russia but in the whole of Europe as well. Also, the entire city of Moscow revolves around the fortified complex of Kremlin. So, if you are someone who is interested to experience and pay homage to the unique history of a place, then look no further than Moscow and the historical significance of the city still stands tall.
2. The Architecture: Like the history, the architecture and the town planning of the Moscow city is unique and is a mirror to the past. One can see a number of historically significant and magnificent buildings in Moscow starting with the world-famous fortified complex of Kremlin. If you are a traveler who is looking to see and take in unique architecture, then Moscow most probably will never disappoint you.
3. Going Underground: One can find a large and complex network of underground pedestrian crossings in the city of Moscow and it is a like a whole different place underneath the city. So, if you are looking for an authentic Moscow experience, make sure that you don't miss these underground networks. Apart from just walking along, one can also find places to buy clothes and groceries in these passageways which adds another extra level of excitement to the whole experience.
4. The Cost of Visa: The fact of the matter is that the cost for Russian tourist visas is high and the cost of the visa might make it a less appealing option for those travelers who are aiming to travel the world on a budget. Also, the requirements of the documents that you will need to get a tourist visa to Russia can also vary depending on the country you are from. Still, make sure that you contact your travel agent and do a quick research on the exact cost and the necessary requirements that you should need to get a tourist visa to Russia.
5. Additional Costs: As an international traveler you should be careful about the places you choose to stay and if you don't have an idea regarding where your accommodation is, then you might lose a lot of your money unwantedly. If you want to avoid this, then the best thing to do is to research, plan and book the places beforehand. This will not only help you to save money but it will also allow you to avoid any unnecessary confusions during your travel.
Moscow is a unique place to visit and as a whole this buzzling city has a lot to offer for international travelers.