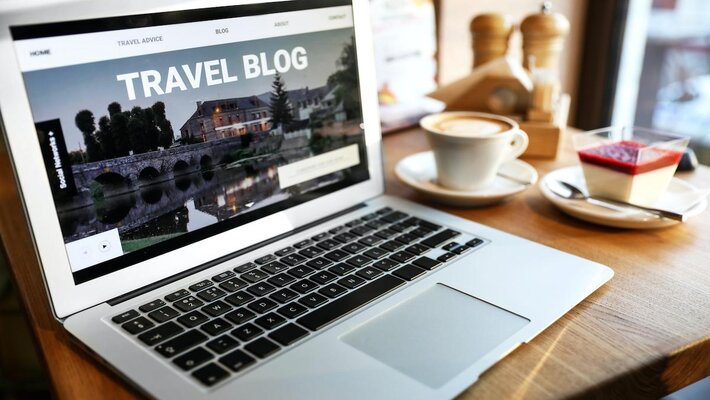 Because of its phenomenal development and the millions of people that check in to this platform regularly, social media has emerged as one of the most widely used social media tools that bloggers may use. Social media platforms have become a great source of travel inspiration for consumers and writers.
Social media, which puts a greater emphasis on photographs and other forms of visual information, is among the first places that people look when they like being entranced by a particular trip location. The following are some of the social media strategies for travel bloggers that may be used to expand their reach on social media:
1. Select a Unique Theme –
Amazing photographs are the most important component of any travel blog; not only will they captivate readers, but they may also motivate them to go to the same destination. These gorgeous images will automatically appear as previews when you share links on social media. The aesthetic appeal of your website's theme must coincide with that of your photographs.
You should get a theme for your blog that makes your images seem they're the very best. One can make the travel blog unique by using one of the many stunning themes that are available, along with some important features.
2. Maintain Your Sincerity at All Times –
Followers want to know what you're thinking, so they follow you on your blog. If you are not present to contribute anything of value to the conversation, then you are wasting not just other people's time but also your own. When the viewer senses that your end goal is not honest, it becomes quite apparent to them. Being dishonest with your followers is one of the quickest ways to lose their interest.
3. Invite Followers to Discuss Their Experiences on Vacations –
Your followers like reading about your adventures, but I'm sure that they'd also jump at the chance to talk about their journeys if they could. Your next post on Facebook should include a request for your followers to submit their most memorable vacation experiences. If you hear any interesting tales, you should inquire about the possibility of publishing them in an upcoming blog article. Your followers will be overjoyed to learn that you want to compose a work that includes their narratives.
4. Publish Content on A Regular and Consistent Basis –
A common error that several travel bloggers do is to go for extended stretches without publishing new material. Even though you might not be going somewhere during these periods, you should nonetheless make an effort to fill the hole with some form of material, whether it be travel advice or memories from previous travels. Your search results may decrease if you go for an extended period without uploading any new material. You run the risk of alienating followers who are under the impression that you have abandoned your blog entirely.
Maintaining some kind of regular schedule is the single most effective strategy for growing the number of devoted readers of a publication. Audiences will therefore be able to predict when new material will be published, and you will be able to plan future content with more ease.
5. Think About Inviting Travel Influencers and Bloggers–
A good way to maintain a steady stream of new material is by enabling travel influencers and travel bloggers to participate. They may also spread the word to their friends and followers, boosting your blog's visibility. Social media may be used to publicize your search for guest bloggers and many other travel bloggers may happily collaborate with you.