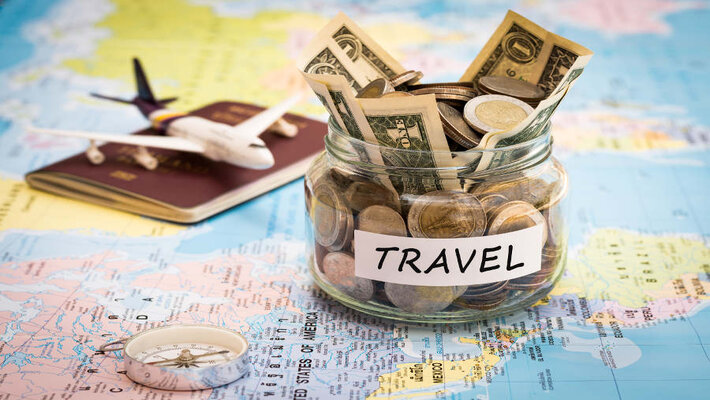 Travelling is an undying passion for many and even though people travel for many reasons, the joy it brings is unmatched. What if you can travel but at the same time travel to budget destinations. While, still, many associate travel to being expensive, the fact of the matter is that, there are plenty of international budget travel destinations that many are mission out on. In this article, we will be focusing more on the best budget international trips from India.
Singapore
Starting off our list, we have Singapore and at first one might think that Singapore is one of the most expensive countries to travel to. But the truth is far from that and this tiny yet ultra-modern country is one the best value for money travel destinations that one could experience. And if you are someone who aspires to travel to a modern metropolis that is budget friendly, then Singapore is a great place to consider. Apart from the modern nature of the country, there are plenty of activities that one could do and experience in Singapore and this increases the appeal of visiting the country.
Malaysia
Second on our list, we have yet another Asian country, Malaysia. Like Singapore, at first, many might think that Malaysia is an expensive country to travel to but this isn't the case. Apart from the normal metropolitan areas that might come to your mind when you think about Malaysia, there are plenty of other things that makes Malaysia a great international travel destination. The turquoise waters and sunny beaches coupled with a pleasant climate makes Malaysia a great summer vacations spot. Also, if you are someone who is keen on visiting the place, then make sure that you are planning to visit the country at the time when festivals take place in the country which will drastically improve your travel experience.
Thailand
Next on the list we have Thailand and over the years Thailand has garnered a reputation as one of the best value for money travel destinations not just in Asia but across the world. From adventurists to leisure travelers, there is something for everyone in Thailand and this is one of the biggest appeals of traveling to the country. Apart from that, one could have a blast of a journey without breaking the bank which is yet another facet that makes Thailand a unique budget-friendly travel destination.
Indonesia
Indonesia is one of the most overlooked and undervalued travel destinations in Asia and if you want to experience a great time traveling on a budget, then Indonesia is a great destination for you to think about. The low prices, coupled with the rich cultural heritage of the country makes it a unique pocket friendly travel destination. And if you are aspiring to visit the country, make sure that you plan it in such a way that you will be able to attend the festivals in Indonesia which is something that you should experience yourself.
Qatar
Moving on to the Middle East, we have Qatar and this is one country that needs little introduction owing to the fact that, over the years, Qatar has cemented its place as a great travel destination for people around the globe. Even though, many might think that Qatar is becoming the playground of the elite, there are still plenty of things that one could see, explore and experience even on a budget. If you are able to plan accordingly, then Qatar can be yet another travel destination that could offer a great once in a life time experience for you.
Dubai
Similar to Qatar, Dubai is one travel destination that one might think will leave a huge hole in your bank account but that is not the case. While it is true that UAE has become a hub for international travelers, there are still a plethora of budget-friendly things that one could do in Dubai. And if you plan your trip accordingly, Dubai can offer one of the best bang for the buck travel experience to you.
Sri Lanka
Finishing off our list, we have Sri Lanka which is yet another overlooked travel destination and if you are from India, then Sri Lanka is one of the cheapest countries that you can travel to. From sandy beaches to lush forests, Sri Lanka has plenty to offer for international travelers and this coupled with the rich cultural history of the country makes Sri Lanka a holistic international travel destination. On top of this, Sri Lanka is also a budget-friendly travel destination which is a win-win for aspiring travelers.