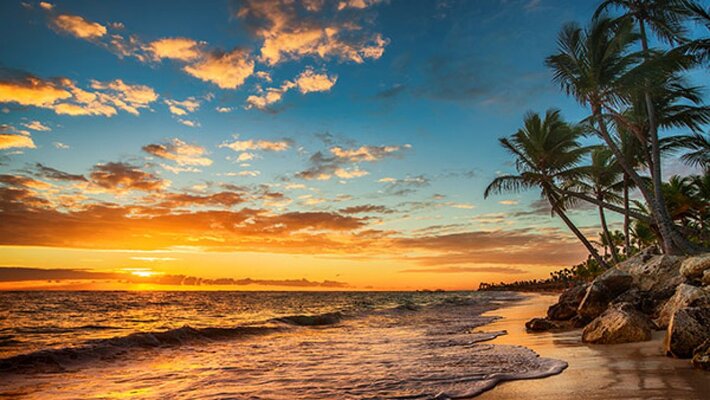 Whenever we think about vacations, beaches are always on our priority list. India has some of the most beautiful beaches, when it comes to holidaying around. India has some stunningly beautiful beaches with lovely scenery, activities, fun, and parties to experience. You may not know about the top beaches to visit in India, because the first name to pop in our mind is Goa. But when you have a huge list of beaches to visit in India, why just to settle in goa and not explore the scenic beauty of the other places. Though there are many unexplored beaches in India, and it will be fun to take a long trip to visit them, this article is focusing on some of the most amazing beach destinations in India.
Paradise Beach, Pondicherry
Situated in Chunnambar near Pondicherry town, Paradise Beach is a little isolated. So, to reach there you will have to take a ferry across the backwaters, which are green and have thick mangrove forest, especially after monsoon. Being green and fresh, it is a fresh and perfect spot for some fun photography while getting to your destination. Best for having a peaceful walk early morning and seeing the sunrise, Paradise Beach also provides many opportunities to water sports like jet skiing, canoeing or kayaking to the people seeking adventure.
Rama Krishna Beach, Vishakhapatnam
One of the best beaches in India and also one the best-known tourist spot situated in Vizag; Rama Krishna beach is one of the amazing beauties that offers some very interesting attractions. Places like an aquarium, the Kali temple, Visakha Museum and some delicious seafood at roadside food joints, are major tourist attractions at Rama Krishna beach. The major tourist attraction is INS Kursura Submarine Museum which conserves submarines for public display and access on the beach. Along with some fun-full activities like swimming, sunbathing and beach volleyball, the exquisite beauty of Rama Krishna Beach is worth experiencing this summer.
Puri Beach, Odisha
Located at the exotic coastline of Odisha, Puri Beach is not only a perfect place to view romantic sunrises and sunsets but also a place to spend lovely moments with family and friends. One of the major attractions of this place is Jagannath Temple and its 5 days long annual Puri Beach Festival which is held in the month of November every year. An excellent place for water sports like angling, boat riding, swimming, surfing and sea cruising, Puri is also famous for handicrafts at the cheapest price. A peaceful place which will mesmerize you with its beauty Puri Beach is a must place to visit for tourists who love nature, religion, and fun.
Gokarna Beach, Karnataka
Situated at the edge of the Gokarna, a pilgrim town in Karnataka, Gokarna is perfect for a family outing where the youngsters can enjoy the beautiful sceneries and the parents can enjoy the peace of one of the amazing pilgrim towns. Apart from this, here tourists can take yoga crash course here to attain utter peace and people who are in love of adventure can try jet skiing and snorkeling.
Covelong Beach, Chennai
A famous and naturally beautiful tourist attraction of India, Covelong Beach is located on the Coromandel coast of Bay of Bengal, in Covelong Village, Chennai. A very popular amongst tourist Covelong Beach is free from the daily hustle which allures people to visit this place. Apart from water sports like surfing, the major attraction is an ancient Catholic church that depicts the history of the place.