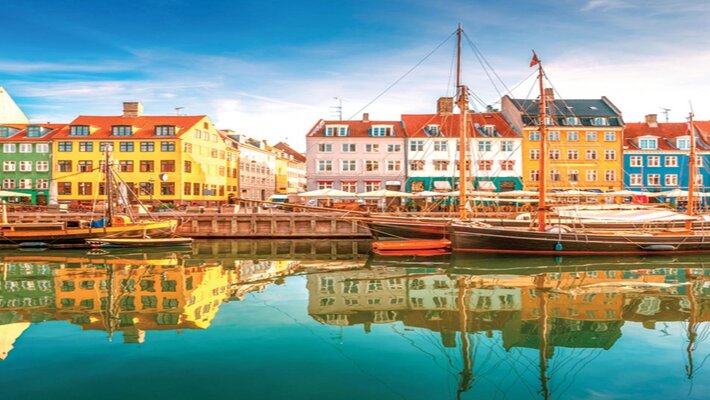 With most countries opening their borders for international travelers, travelers who were shackled to their houses during the lockdowns have now got a new life. If you are looking to experience something new and go to a place that is unique but at the same time refreshing, then Denmark is a destination that should be on top of your list. There are a plethora of reasons that make Denmark a great travel destination and in this article, we will take a closer look at some of those reasons. Before getting to that, let's see what are some of the most important things that as an international traveler, you should keep in mind before visiting Denmark.
1. Visiting Denmark can be an expensive tip and if you don't pick and choose the places you eat or stay, then you are looking at a hefty bill. So, if you are someone who travels on a budget, then make sure that you do extra panning to cut down the cost
2. One can find a lot of bikes in Denmark and many locals use these bicycles even for daily commute
3. Learn at least some commonly used Danish words so that you can find you way around the country
Now let's take a look at what makes Denmark a great travel destination for international travelers.
1. Art Galleries and Museums: Denmark has got lots of museums as well as art galleries that represents various art movements and eras. Most museums and art galleries in the country has a vibe of its own and which makes each one a unique experience of its own. The wide variety of museums and art galleries also means that there is something for everyone. So, while creating your travel itinerary, make sure that you not down the ones that sparks your interest.
2. Unique and Diverse Architecture: Denmark has got a rich and diverse history and owing to that, there are plenty of diversity in the country's architecture as well. One can find renaissance castles and other buildings that will take us back. Like mentioned before, owing to the fact that there are plenty of options to choose from, make sure you research in advance to find what interests you. This will help you to save time if you are visiting the country on a short duration.
3. Fashion: For those are interested in fashion, then Denmark is a great destination for you to visit. Recently, there has been a recent uptick in the fashion movement using Scandinavian style pieces. So, Denmark is a great destination for you to see, experience and get inspiration from. There are also famous fashion labels operating out of Denmark which makes it even more appealing for all the fashionistas.
4. Winter: Denmark in the winter is a magical place to visit with snowfall, frozen lakes and many other things. So, if you are looking to experience, a winter wonder, then Denmark is a great travel destination for you. The millions of colorful lights that lights up city streets and the snowfall in the backdrop will most definitely leave an impression in your mind for the rest of your life.
5. The Happy Place: Denmark is widely considered as one of the happiest countries in the world for many years now and visiting the country will let you know why this is the case. You can get to see and experience the warm and welcoming Danish people who makes the place a great travel destination.
These make up some of the many reasons that makes Denmark a unique destination that will give you lots of good memories and an urge to visit this beautiful country again and again.