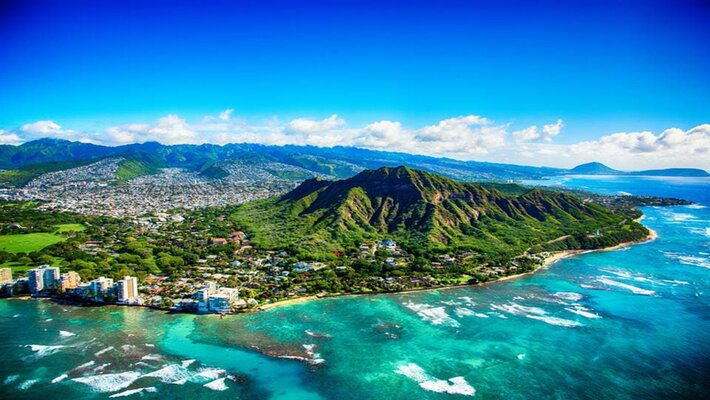 As the world prepares itself for the post-pandemic world, countries across the globe have started to reopen their borders to welcome international travelers. One location that has been able to get into the minds of travelers across the globe is Hawaii. With that said, many are still unaware about Hawaii and what makes Hawaii a great travel destination for international travelers. Owing to the pandemic, many might be worried about Hawaii travel restrictions and the various requirements for international travel to Hawaii. Let's clear those queries first- Hawaii will welcome all vaccinated international travelers to the islands and for international travelers from outside the US who is travelling directly to Hawaii, they should present both a vaccination record as well as a negative COVID-19 test result (NAAT or antigen) within three days of boarding a flight to the United States.
With that out of the way, there are certain aspects that as international travelers, one should keep in mind while travelling to Hawaii, and they are:
1. Protecting yourself from mosquitos should be on top of your priority list while traveling to the Hawaii especially if you are planning to visit the place in the summer.
2. Keeping your valuables safe using a hotel safe or hotel locker is advisable. Also, if you are going out, try to carry your essentials with you.
3. keeping an eye on your belongings while on the beach will also be a smart thing to do.
4. Avoid carrying a lot of cash with you while travelling in Hawaii
Now, let's take a look at what makes Hawaii a great place to travel to for international travelers.
1. The Location:
One of the most obvious reasons that make Hawaii a great and unique travel location is the diverse and unique geography of Hawaii. From sunny beaches to lush forests and mountains, Hawaii and its scenic beauty is a sight to behold. And this will help the travelers to get the best experience of living close to the nature as well and this is something unique that many other places can offer. Not at least to the extent Hawaii can offer. So, this itself should be a great reason to visit Hawaii at least once in your lifetime.
2. Culture:
The next important thing that makes Hawaii a hot-spot among international travelers is the fact that Hawaii has a rich and unique culture as well as very interesting traditions. The festive mood that is present almost throughout the year in Hawaii is yet another important factor that makes it a great vacation spot for travelers from across the globe. And if you haven't visited Hawaii before, the unique culture of the place is in itself a great reason to visit the place.
3. Cuisine:
From exotic fruits to rich marine life, the Hawaiian cuisine is something that one should experience and the freshness of these produces makes it extra special. So, if you are a traveler who wants to experience unique and authentic traditional cuisines, then Hawaii should be on your list for places to travel.
4. Exploration Opportunities:
As mentioned-before, the rich and diverse geography of Hawaii offers unique opportunities for travelers to explore the place the way they seem fit. There are various adventurous activities that the travelers can take part in and this can further enhance the entire travel experience.
These are some of the many reasons that make Hawaii a great travel destination for international travelers and keeping the above-mentioned pointers in mind, one will be able to experience and enjoy their time in Hawaii without having to worry about major hassles.