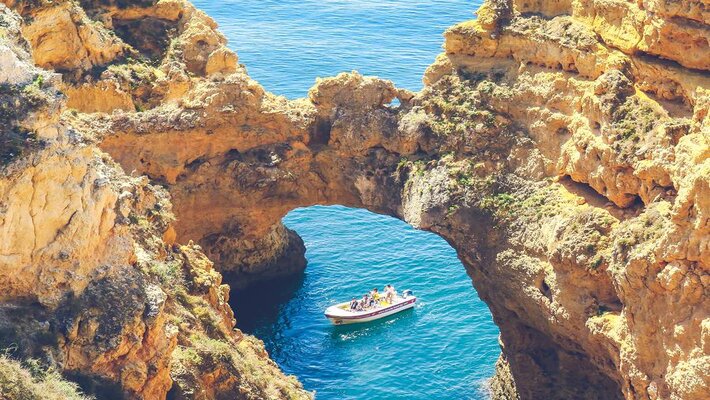 With the world getting ready for a post pandemic world, everyone is preparing themselves for the new norms that have been set by the covid19 pandemic. Just like individuals, businesses across the stratum have been heavily hit by the economic impact that was caused by the pandemic and the resulting lockdown. One of the worst hit industries is the global travel and tourism industry with more than 100 million jobs at risk which is an alarming rate owing to the fact that before covid, the travel and tourism industry amounted to 10 percent of the global GDP.
While many businesses in the industry struggled to make ends meet during the pandemic, many other businesses have planned ahead and is now gearing up for the post pandemic world. As passionate travelers and explorers and packing their bags to travel, let's take a look at some of the best adventure travel destinations across the globe.
1. Australia: Australia is an explorer's paradise and owing to the sheer amount of diversity in the terrain and geography, Australia can be a perfect and all-round travel destination for adventure junkies. Starting from the 30,000-mile scenic coastline to the vast wilderness running through the country, Australia has plenty to offer to quench the traveler's thirst to explore. Also, being an English-speaking country and the fact that one can find people from different nationalities in the country makes it a perfect modern day international travelers' hub.
2.Costa Rica: Costa Rica is am often overlooked travel destination but those who have visited the country before knows how special it is. With nearly a quarter of the land being protected jungle, Costa Rica is the destination where you want to go if you are looking to get to experience jungle and its inhabitants at one of its purest forms. So, if you are interested in that, then look no further than Costa Rica.
3. New Zealand: New Zealand has just got a wide array of landscape that might at first seem like something of a fantasy movie. The rugged mountains and the beautiful coastline make travelling to New Zealand a unique destination in the global tourism map. If you are someone who wants to experience scenic mountain beauties and at the same time, indulge yourself in some adventurous hikes, then, New Zealand can be the right travel destination for you.
4. Portugal: Coming to Europe, Portugal has something very different to offer when compared to many other European countries including great summer weather and scenic shorelines. The beaches in the country is not just a great destination for you to rest but if you are into surfing, then some of the beaches in the country are world famous for the waves that they see. The nearby islands are also a great destination for whale watching and seeing volcanoes.
5. Thailand: From Europe to Asia, Thailand is a popular destination not only for people in Asia but for international travelers from across the globe. With picturesque beaches and hills, Thailand is a dream travel destination for many across the globe and from sea kayaking, exploring forests and caves, Thailand has something very unique to offer for many travelers.
These five are some of the most versatile travel destinations that travelers who seek a bit for adventure can go to and even though many countries have opened up their borders and is now welcoming international travelers, it is still important that you take the necessary precautions and obey the rules set in by the government during your travel. This will help you to experience your journey without having to worry about unnecessary travel restrictions.