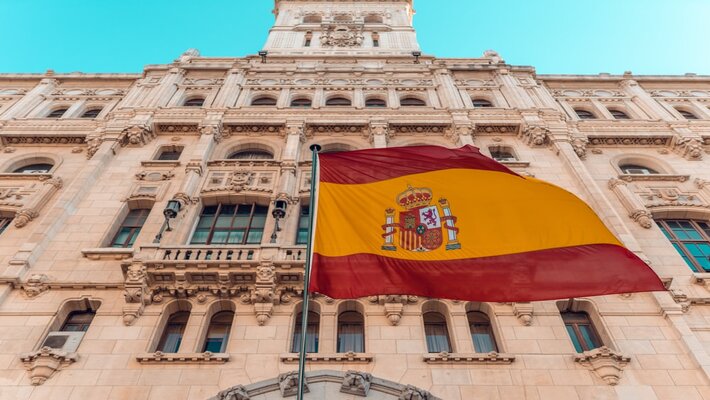 Spain a unique destination in the global tourism industry and with more and more countries starting to let ease their covid19 international travel restrictions, this will be a great time for you to visit Spain. Before getting into what makes Spain a great tourist destination for international travelers, let's take a look at some of the most important things, that you as an international traveler should know before travelling to Spain.
1. The Spanish language is among the most spoken languages in the world but in Spain, there are various regional languages such as Catalan, Galician, and Catalan. All these have official status as well.
2. If you don't know Spanish and is looking to find your way around the country in English, just know that Spain is not considered as the most English friendly country.
3. The diverse climate of the country means that in summer, the beaches in the south od Spain can be burning hot and the winters in the North can be quite cold. So plan, the timing of your visit to the country keeping this in mind.
4. Spain is amongst the most visited countries in the world and this means that you can find fellow travelers from around the globe while travelling to Spain.
5. There are so many places and sites you can visit in Spain. So, make sure that you plan accordingly if you have less time to explore the lengths and breadths of the country.
Now, let's take a look at why Spain is a great travel destination for international tourists:
1. Places to See: Starting of this list, one of the most important things that any traveler should give importance to while choosing a travel destination is what they can see and explore in that destination. When it comes to Spain, the country has 46 UNESCO World Heritage Sites and this includes prehistoric rock art, national parks, ancient buildings, landscapes and historic sites. Owing to the face that there is so much to travel and explore, make sure that you plan your trip accordingly.
2. Safety: Spain is widely considered as a safe travel destination and this means that you can enjoy each and every moment of your travel without having to worry about your safety and security. This is another reason that makes Spain one of the most visited countries in the world.
3. Rich and Diverse History: Spain has got one of the most diverse and unique history. The country was under Muslim rule for many centuries and in areas like Andalusia where the Muslim rule was the longest, you can still find many buildings and architectures that has that influence. All this sheds light on the diverse history that the country had and this has given a great mix of places for a traveler to visit during their time in Spain.
4. Food: From diverse tourist sites to the diverse cuisine. The Spanish cuisine is world famous and if you are a foodie, then Spain should definitely be in your places that you want to travel. One can take a long time to explore the rich, diverse and unique cuisine that the country has to offer and from fresh fish-based dishes to the exotic fruits and vegetables, Spain is every foodie's dream destination.
5. Festivals: Spain has some of the most famous and world-renowned festivals such as the San Fermín running of the bulls and La Tomatina tomato throwing festival to name a few. The carnival like atmosphere during these festivals makes Spain an even more special place to visit during these festivals and it will be a once in a life time experience for many international travelers.
These five makes up some of the many things that makes Spain a great tourist destination for international travelers.