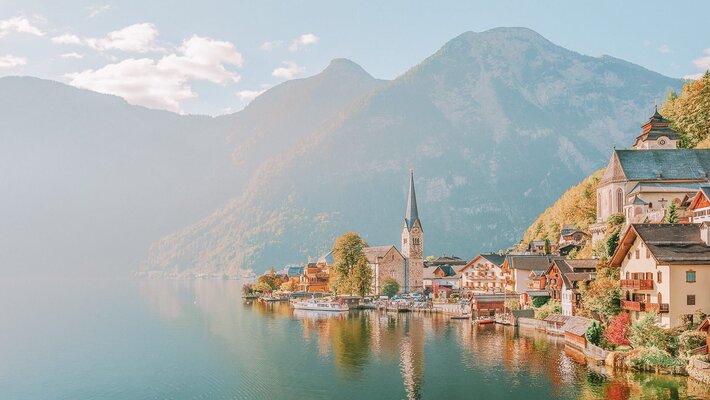 Austria is one country that many people overlook while choosing an international travel destination but it is high time that this changes. If you are looking for an underrated international travel destination, then Austria will be on that list. There are plenty of reasons that make Austria a great and unique travel destination. Many travelers still have doubts regarding international travel rules for Austria, Austria entry requirements, and Austria travel restrictions. This article aims to be an Austria travel guide for those aspiring travelers and we will look at what are the things that you as an international traveler should know before visiting Austria. Also, we will briefly discuss what makes Austria a great and unique travel destination and why you should visit the country at least once.
1. While traveling in the country, make sure that you carry your ID with you all the time. This might help you to avoid any unnecessary issues during your travel.
2. Avalanches, mudslides and flash flooding is not that uncommon in the country. So, as an international travel be aware of the places you visit and your surroundings in general.
3. The weather in the Alpine region is unpredictable and make sure that you are prepared for this while traveling in the country.
4. If you are someone who is entering the Schengen area for the first time, make sure that you get a clear stamp in your passport.
5. Austria is part of the Schengen area and for other queries regarding entry into the country, make sure that you refer to the correct web platform to get the country specific information.
6. Even though, the roads in Austria is generally ok, the road conditions when you are travelling to the alpine region, the road conditions can become hazardous in the winter.
Now, with that out of the way, lets take a closer look at what makes Austria a great travel destination for international travelers.
Vienna:
This Austrian city has been named as the city with the best quality of life a total of eight times and visiting this historic, elegant and unique city is in itself a great reason for an international traveler to visit Austria. This coupled with the low crime rates, cheap rents, rich culture and tradition and clean air makes Vienna a city to visit at least once in your life time.
The Alpine:
Alpine is a winter wonderland and this coupled with the rest of the outdoors in Austria makes it a unique and great international travel destination. Trekking across the areas that are surrounding the Tirolean Mountains is a unique travel experience on its own. And this trek will take the travelers across some of the most stunning landscapes. All this makes up one more reason which makes Austria a great travel destination. So, if you are into adventure and exploring, then visiting Austria will open up new opportunities for you to travel, explore and grow close with nature once more.
Culture and Much More:
Austria has a very rich and diverse history with strong contributions when it comes to music as well as art. It is safe to say that, artisans as well as art that originated from Austria has left a lasting impression on the world as a whole. This coupled with the rich culture that the country has makes it a dream destination for those travelers who are into art or music. There is a lot for you to take in and experience in Austria from that standpoint and you shouldn't miss it.
These are some the many things that makes Austria a unique and special international travel destination and you should put Austria in your international travel list so that you don't miss out on this great country.