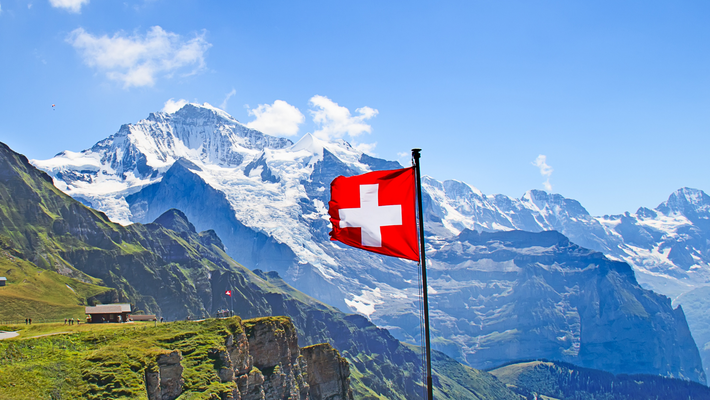 Travelling is a way of living for many and the recent pandemic outbreak and the resulting lockdown has been a nightmare for travelers across the globe. As countries shut their borders and hunkered down to deal with the pandemic, the entire global travel and tourism industry suffered a setback. In Q1 of 2020 alone, global tourism dipped down by a massive 22 percent which shows how much of an impact the pandemic has had. With that said, as the rollout of the vaccines have helped us to get back to some sort of normalcy and as countries are opening up their borders, many travelers are now packing their bags to quench their thirst of travel.
For those travelers who remain confused of where to travel to, Switzerland will be a great destination. There are plenty of facets that makes Switzerland a unique and attractive travel destination and, in this article, we will look at some of the many advantages that travelling to Switzerland can offer and some other thigs that international travelers should know while travelling to Switzerland.

Let's start with the advantages:
1. The Beauty: Switzerland is one of the most stunning places in the world and some of the places in Switzerland are jaw dropping owing to sheer scale and looks. Also, if you are someone who wants to have a winter getaway, then Switzerland should be on top of your list. Many consider Switzerland in the winter as magic and in snow, some places in the country looks like something from a fairy tale. The landscape of the country is so impressive and different, that it might feel overwhelming for someone to take it all in for the first time.
2. An International hub: Owing to the sheer beauty and the alpine remoteness of Switzerland many people from around the globe travel to the country every year. This means that in your travel to the country, you might bump into other travelers who are in Switzerland to soak up the beautiful places and unique culture of the country. So, over the years, Switzerland has been growing into an international hub which acts as a testament that showcases the high appeal Switzerland has on international travelers.
3. A Great Place for Family Retreats: Switzerland is widely considered as a safe country and it is a great place to travel with your families. This automatically increases the appeal of the country in the eyes of international travelers who wants to travel with their family and it is safe to say that Switzerland is a great travel getaway for families.
4. Top-notch Healthcare: The healthcare infrastructure of Switzerland and the quality of healthcare offered in the country is some of the best that you will see anywhere else in the world. Owing to this very reason, many international travelers come to Switzerland for various medical procedures and for availing many other healthcare services. This has also been a trend over decades now which shows the quality of healthcare offered in the country.
Now, lets look at some of the things that you should know about travelling to Switzerland as an international traveler.
1. Switzerland is made up of 26 cantons and each of these cantons has its own courts, constitutions, tax rates and police.
2. Switzerland is a very expensive country and if you are someone who travels on a budget, then you should probably save-up more to travel to Switzerland.
3. Swiss people are considered to be more reserved and as an international traveler travelling to Switzerland you should keep this in mind