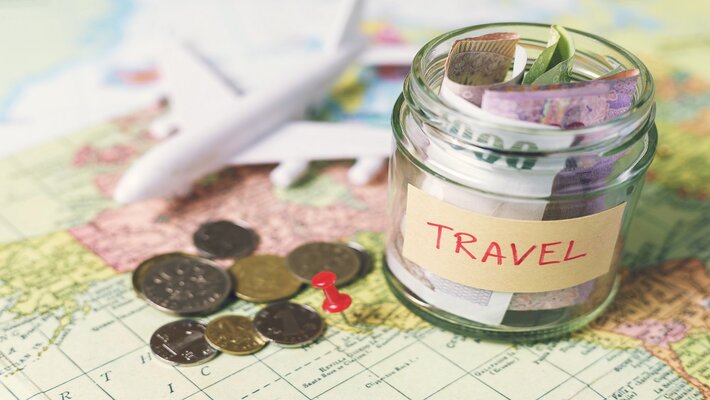 The last two years had a lasting impact on the global travel and tourism industry but things are looking much better in 2022. In a recent survey, 91% surveyed Indians stated that they are aiming to book a dream vacation in 2022 which they wouldn't have normally considered prior to the pandemic. At the same time, 48 percent of Indian travelers stated that the primary motivation of their travel will be to discover new experiences. While Indian travelers who were constrained to their rooms by the pandemic had a resurgence, another survey found that 70 percent of Indian travelers will be price-conscious while planning trips post pandemic. With that being the case, let's look at some budget-friendly and visa-free foreign travel destinations for aspiring Indian travelers.
Nepal
Being India's neighboring nation, Nepal is one of the cheapest and easily accessible foreign travel destinations for Indian travelers. Even though being a small country, Nepal has immense potential to offer as a unique adventure travel destination with multiple world-class treks like the Annapurna Circuit and Everest Base Camp in the Himalayas. Some of the other must-see locations in Nepal include the capital of Kathmandu, and the cities of Pokhara and Lumbini. Also, months between October to April are considered to the best time to visit Nepal.
Interested Indian travelers can travel to Nepal through flight or train and a direct flight to the capital city is available from most major Indian cities. If you are planning to enter Nepal through train, the preferred option would be to travel by train to Gorakhpur and then go to Kathmandu by bus. The cheapest flight fares starts from INR 5500 and above and a train ticket can cost between INR 500 and 600.
Even though, no visa is required for an Indian traveler to visit Nepal, one should have a valid voter id or passport to enter the country. After you reach Nepal, you can find accommodation for INR 1000 per night. Food and travel expenses will set you back INR 500-600 and INR 600-700 respectively.
Bhutan
Second on the list, Bhutan is yet another neighboring country of India and it is one the cheapest visa-free foreign countries an Indian citizen can travel to. Like Nepal, Bhutan is a relatively small country, yet it mesmerizes travelers through its scenic beauty and picturesque destinations. Some unique places that one could visit when they visit the country are Thimpu, Paro, and Punakha. Bhutan which is also called The Land of Thunder Dragon is one of the only carbon-negative countries in the world.
If you are planning to visit Bhutan, then Indian citizens would need their Indian Voter ID card and/or Indian Passport which has a minimum validity of six months. Aside from that, Indian travelers who are looking to enter Bhutan by road will also be required to obtain an entry permit from Immigration Office of RGoB at Phuntsholing.
While, one can find budget hotels starting from INR 1500 a night and meals between INR 600 and 1200 per person in Bhutan, travelers from India, Bangladesh and Maldives should also pay around INR 1000 per day as 'sustainable development fee' during their stay in the country.
Indonesia
This island nation is all about sunny beaches, scuba diving, snorkeling, wildlife, and safari rides. Another unique feature of Indonesia is that there are still multiple active volcanoes in the country and all these makes for an adventurous island getaway. While Indonesia has plenty to offer for travelers who seek adventure, over the years, the country has also become a favorite travel destination for honeymoon couples with the province of Bali topping the charts for romantic resorts and retreats. Aside from that, Jakarta, Java, and Sumatra are all popular tourist destinations in Indonesia. And to get the best experience of Indonesia, plan your travel between the months of April and September.
For Indian travelers who are visiting the country for less than 30 days, no visa is required to enter Indonesia. With that said, Indians should have an Indian passport which has minimum six months validity and show proof of return/outgoing tickets if they want to enter the country.
The cheapest flights tickets from India to Indonesia will set you back INR 19, 000 and after you reach Indonesia, one can find room prices starting from INR 2100, and meals costing around 500 per person.
Thailand
Thailand is one of the fastest growing all-round international travel destinations in the world. The combination of budget-friendliness coupled with the fact that Indian travelers don't need a visa to visit Thailand for a maximum of 14 days makes this a great foreign travel destination for Indians. Other than that, sights ranging from the white sand and turquoise waters of the Phi Phi Island, Krabi, and Kata beach to the bustling capital city of Bangkok makes Thailand a unique place to visit. Multiple cities in the country are known for its buzzing nightlife as well and all of this makes Thailand a once in a life time travel destination for most travelers.
One can find the cheapest flights starting from INR 8500 to Thailand from India and once you reach Thailand, average dorm room prices ranges from INR 300 to 500. Also, getting Thai meal from a restaurant will cost you anywhere between INR 200 and 350.
Macau
Macau is a travel destination that many travelers describe as a mixture of the east and the west. There is an evident influence of both the Chinese and Portuguese culture in the country starting from architecture all the way to the country's cuisine. Macau is a great travel destination if you love festivals and shows as the country boasts a multitude of festivals including traditional Chinese Lunar New Year celebrations, and Dragon Boat festival to name a few. Aside from that, the Macau also hosts world-class events such as the Macau Grand Prix and Macau International fireworks.
Indian travelers can visit Macau without a visa for less than 30 days and the cheapest flights start from INR 27, 000 and above. And once you reach Macau, room and meal prices start from around INR 1500 and INR 500 respectively.
An Indian passport holder can travel to 30 different foreign countries without a visa and there are even more countries where you can receive a visa on arrival. Also, in a 2020 survey, 57 percent of survey participants stated that instead of paying big money for a dream destination, they would take a discounted trip to a place that they wouldn't have opted otherwise. The afore-mentioned countries not only allow visa-less entry but they also provide a great value for money travel experience for the price-conscious Indian travelers.