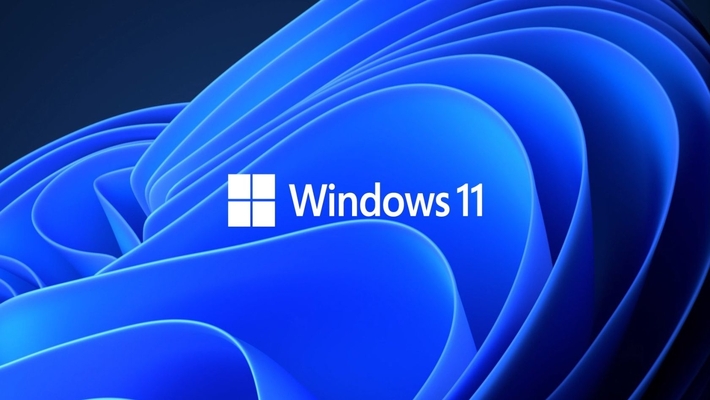 Bringing the new generation, Microsoft has announced Windows 11 on Thursday. This latest version comes six years after they had introduced Windows 10 to the world. This focuses on a new interface and improvements to performance. This also comes with a new Windows Store. Windows 11 features an overhauled design language, something consumers wanting from the next generation of Windows. "Today marks a major milestone in the history of Windows. And it's the beginning of a new generation," Microsoft CEO Satya Nadella said on Thursday.
Panos Panay, Microsoft's chief product officer, described the new desktop operating system as "the Windows that brings you closer to the things you love." There will also be complete redesigning of the Windows Store with not just the brand new look, but will support Android apps via Amazon's app store. This will mean millions of popular apps that were previously not available on Windows can be downloaded on the most popular desktop operating system.
Sometime earlier this year, Microsoft had also announced that they would also cut down the amount of revenue it takes on Windows from games. And to bring more PC games to the Windows Store, it will reduce its cut from 30 percent to 12 percent. Panos Panay, during the virtual event said "Developers can use Microsoft's payment processor which takes a 12 percent fee from purchases, or use their own payment processor and keep 100 percent of purchases. Microsoft rival Apple is facing an antitrust probe over its app store policies."
Moreover, the Redmond-based company has informed that they would be bringing some features from its Xbox consoles to Windows 11. And adjusting the lighting and color in a game will also include automatic HDR. In addition, Microsoft said it has made improvements to the overall experience when using touch on the tablet front. By integrating directly into Windows, Microsoft Teams will be its video conferencing chat platform in the update of Windows 11. So now, one can call friends, family, or colleagues as teams are integrated directly into the taskbar.
Some of Drawbacks in the Windows 11 Update
Windows 11 will be free for update, but numerous people are struggling and finding the hardware isn't compatible. Furthermore, Microsoft has also made adjustments to the CPU which has changed its minimum system requirements; 8th Gen and subsequent Intel Core CPUs, Apollo Lake and newer Pentium and Celeron processors, will be officially supported by Windows 11. Hence, ruling out from receiving full support in Windows 11 for millions of existing Windows 10 devices. This will include Microsoft's own Surface Studio 2 which is still available for USD 3,499 currently. Also, Windows 11 will only officially support AMD Ryzen 2000 and newer CPUs. EPYC chips from the 2nd generation or newer will also be supported.
It is also said that some of the older CPUs would be able to install Windows 11 with warning notifications. However, it is unclear how long these devices will be maintained. To verify if Windows 11 is compatible with their computers, many Windows 10 customers have downloaded Microsoft's PC Health App only to see that it fails the test. This is because a Trusted Platform Module (TPM) is now mandated by Microsoft. There are also some extra misunderstandings regarding hardware compatibility. UEFI Secure Boot and a TPM capable of at least 1.2 support will be required for Windows 11. These technologies are integrated to increase Windows security by preventing malware and ransomware from interfering with encryption keys and other secure operating system components. "A broad range of Intel-based platforms are expected to support Windows 11: 8th Gen and newer Intel Core processors, as well as Intel Pentium processors and Intel Celeron processors from the 'Apollo Lake' generation and newer," says an Intel spokesperson in a statement to The Verge.
Hence, this will be the major change since the launch of Windows 8 in 2012 when it concerns hardware requirements, catching many people off guard with the CPU modifications. Moreover, on all Windows 11 devices excluding desktop PCs, Microsoft will require a front-facing camera from January 2023 onwards. This will further make changes in the hardware on which Windows 11 will operate in the future.