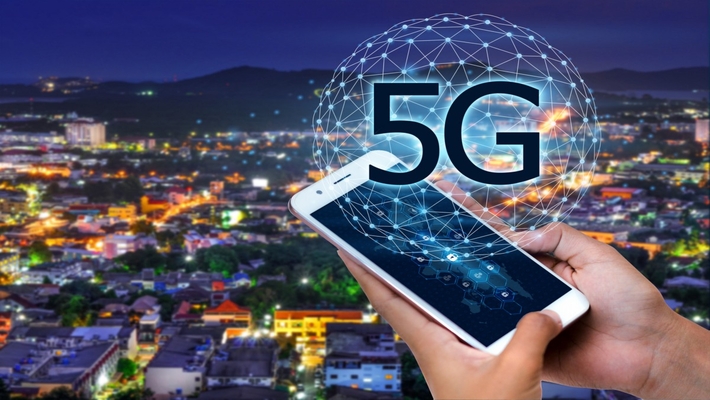 Using its indigenously developed equipment, Jio has begun 5G trials in Mumbai. To carry out its trials in other cities, the telecom giant is said to be in talks with Nokia, Samsung and Ericsson, wherein, they have applied for 5G trials across cities like Hyderabad, Delhi and Gujarat. Hence, after receiving a trial spectrum from the Department of Telecommunications, Jio is said to make their 5G network live soon. For 5G field trials, it is said that Jio utilized both mid and mm wave bands in Mumbai.
This was initiated just a few days after Airtel started its 5G trials in a Cyber Hub area of Gurgaon. Airtel, had also carried out its trials in the middle band spectrum of 3500 Mhz. And according to reports, the 5G network of Airtel was able to deliver a throughput of over 1 Gbps speed. Four Indian telecom circles including Mumbai, Kolkata, Bengaluru, and Delhi have been allocated by DoT to Airtel. Further, the company is also expected to test the mid-spectrum in other regions of the country as well, wherein, the teco has been allotted the 5G trial spectrum in 3500 MHz, 28 GHz and 700 MHz.
Airtel had earlier this year announced that its network is 5G ready and is currently working with Ericson 5G network gear for its 5G trials. DoT has already gave the permission to Telecom Service Providers to conduct trials for the use and applications of 5G technology in India.
Including a time period of 2 months for procurement and setting up of the equipment, the duration of the trials, at present, is for a period of 6 months. However, to become widely available for all users, some of the reports stated that the 5G network could take over a year. Also, making it easier for users, they need not switch SIM cards when the network is available for them.
Furthermore, the Telecom Regulatory Authority of India is yet to hold auctions for the 5G spectrum in India. If we go back to the beginning of the year, it was informed that 5G will only be used for specific uses initially by the end of 2021. It was further stated that 4G will continue to be used in India for at least another 5-6 years. This technology is expected to offer improved user experience in terms of data download rates and significantly greater spectrum efficiency, and ultra-low latency.
According to Ericsson Mobility's new report, "India will reportedly cross a milestone of 33 crore 5G users by 2026. As the projection is coming ahead of India's public 5G rollout, the report reveals a number of interesting data points in terms of the projected future of the Indian telecom industry." Among the key factors, Ericsson Mobility expects that over a quarter of India's entire telecom subscriber base will have adopted 5G connectivity by 2026, wherein, at least 4 crore users would adopt 5G within a span of one year of the rollout. Moreover, in order to avail 5G services with bundled digital content and more, Ericsson Mobility states that even in price-sensitive markets such as India, users would be willing to spend almost 50 percent more than the present average cost.
This would be further supported by the growing number of smartphone subscriptions. The Ericsson Mobility's report saw that India had 810 million smartphone subscriptions in 2020 and is expected to reach over 1.2 billion by 2026, growing at a CAGR of 7 percent. As per a credible report, Smartphone subscriptions accounted for 72 percent of total mobile subscriptions last year. It is further projected to cover over 98 percent in 2026. This upsurge would be significantly driven by rapid smartphone adoption in the country. And to top it off, the average traffic per smartphone in the India region is projected to grow to around 40GB per month in 2026, and it stands second highest globally today.
Unparalleled Advantages of 5G Technology
If we look at the advantages that 5G brings are limitless. 5G Technology is set to bring a new age of the internet. The most important would be the speed, wherein, it is estimated to be numerous times faster than 4G. Furthermore, this technology is set to revolutionize P2P while also eradicating the need for servers altogether. One would be able to easily transfer data between devices in a matter of seconds. Also, the 5G is set to drive autonomous car technology. Currently, millions of people die in vehicle crashes each year. The technology will significantly help in enhancing the security of vehicles to many folds. Also, 5G will also enable cars to be linked to smart traffic management systems and exchange information such as location, speed and destination in real-time. Also, 5G technology will surely revolutionize the gaming industry which is a behemoth with an estimated USD135 billion in revenue. It is expected that anyone can access and participate in game play whether they have a high-end computer or a simple tablet with cloud gaming servers. It will make the gaming experience more immersive and real than ever.
Another most important industry that will be benefitted by 5G technology is the Healthcare industry. With this technology, the critical gap between doctors and patients will be bridged, irrespective of time and space. While, the potential for advancements in healthcare deliverability limitless. And not only these aforementioned industries, 5G technology will spread across industries and pave a new era of digital transformation in the near-future.