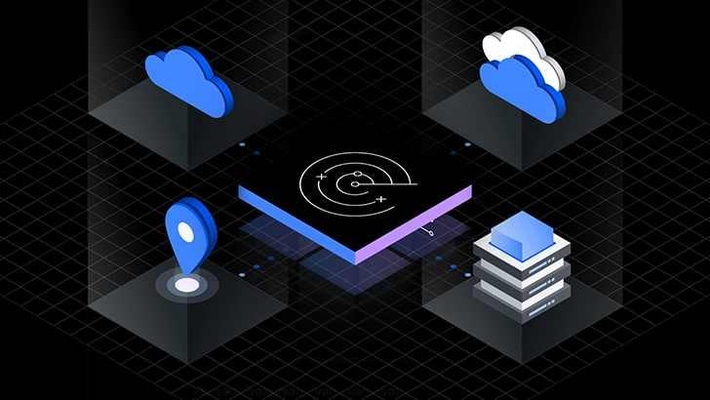 Today, with growing cybercrime, it has become imperative to ensure the data is protected at any cost for any given business. With this, Security information and event management (SIEM) solutions have become critical to protect business networks from breaches. SIEM allows security analysts to glance at a more comprehensive view of security logs and events. Hence, enabling them to gather and analyze logs and events from operating systems, applications, servers, network and security devices, intrusion management systems, among others. SIEM is positioned on top of existing systems and security controls, and acts like a management layer that unifies data from these disparate systems. Furthermore, it enables these systems to be analyzed and cross-referenced from a single user interface. Some of the common features when it concerns SIEM solutions include threat detection, real-time monitoring, response, investigation tools, and forensics.
The most recent market evolution in the SIEM space today is NextGen SIEM, wherein, it has emerged in response to the exponential proliferation of data and complexity within organizations' security architectures. while making data more accessible and usable by security analysts, NextGen SIEMs are designed to more effectively manage big data volumes. The main two advancements in NextGen SIEM are related to the architecture and the analytics components. NextGen SIEMs heavily emphasize their open architectures. Moreover, open design enables the SIEM to process a wider range and higher volume of data. This includes more effective data collection, normalization, and long-term retention. While often utilizing threat intelligence resources, it provides more advanced analytics. Furthermore, NextGen SIEM can also be more accessible for mid-market companies than legacy SIEM software by centralizing additional security steps and making the platform more usable overall.
As more and more organizations are adopting SIEM solutions to meet their security demands, here are top five solution providers that have been on the forefront when it comes to bringing the needed innovation in Security information and event management.
Securonix
Securonix;s Next-Gen SIEM combines user and entity behavior analytics, log management, and security incident response into an end-to-end security analytics and operations platform. To detect advanced threats, it leverages patented machine learning algorithms, and collects great volumes of data in real time. And when it comes to for fast remediation, it provides artificial intelligence-based security incident response capabilities.
LogRhythm
LogRhythm's SIEM solutions can help its user to bring out a cohesive story around user and host data. Thus making it easier to gain proper insight needed to remediate security incidents faster. The company has built a NextGen SIEM Platform which seamlessly helps enterprises in mitigating risks. With intuitive, high-performance analytics and a seamless incident response workflow, the team can proactively uncover threats faster, mitigate risks more efficiently, and produce measurable results.
IBM
As one of the global tech giants, IBM's Security information and event management (SIEM) solutions offers centralized visibility to detect, investigate and respond to your most critical organization-wide cybersecurity threats. From automated investigation, integrated response, centralized visibility to prioritizing threats, IBM has been optimizing its clients path to modern SIEM.
McAfee
McAfee SIEM Solutions offer real-time situational awareness for identifying, understanding, and responding to threats. IT enables users to Detect, prioritize, and manage incidents with one SIEM solution. Furthermore, the built-in security content packs and embedded compliance framework simplify analyst and compliance operations. Also, it improves effectiveness through continuous visibility, actionable analysis, and orchestration. While, with an integrated approach, McAfee's SIEM solution has an extensible and distributed design integrated with more than three dozen partners, industry threat intelligence, and numerous standardized data sources.
Splunk
As a 2021 Gartner Magic Quadrant for SIEM, Splunk offers advanced security analytics at scale through monitoring, detecting, investigating and responding to threats with a cloud-based, analytics-driven SIEM. The firm has been significantly quickly detecting malicious threats in an environment. It enables investigation and correlation activities across multi cloud and on-premises environments in one unified view. Also, discover abnormalities and unknown threats that traditional security tools miss.
When opting for SIEM solutions, one should compare its cost, features, and ease of use. More investment means greater capabilities and range of coverage. Hence, buyers must choose as per their need, budget and expertise. For instance, most SMEs focus on user-friendliness, automation, and especially cost. While a big enterprise can focus on the solution as per the criticality of threats. Also, they would also look for features which can help them proactively mitigate or discover new and emerging threats. As the SIEM market looks very promising, one of the major trends is the growing use of behavioral analytics, AI and automation to remove less urgent alerts so as to mitigate more of the critical threats.