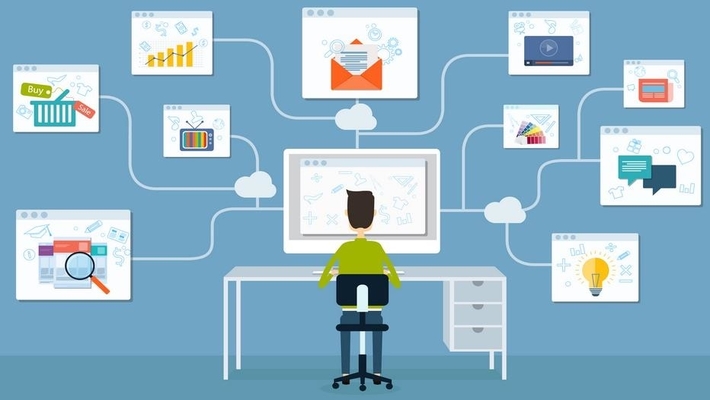 Education is the road to success. Without it, nothing is achievable for people who are trying to make a career in the corporate world or in the government sector. Education providers are doing a holistic job. Here is a list of such education providers in the modern learning era.
According to IBEF (Indian Brand Equity Foundation) report, India's higher education market is at US$ 102 billion, where the online higher education market is at US$ 247 million. The online education market is expected to reach US$ 1.96 billion in 2021, growing eight-fold.
As per Techavio industry research report, the online education market in India is going to be worth at USD 18 billion in 2022.
Byju's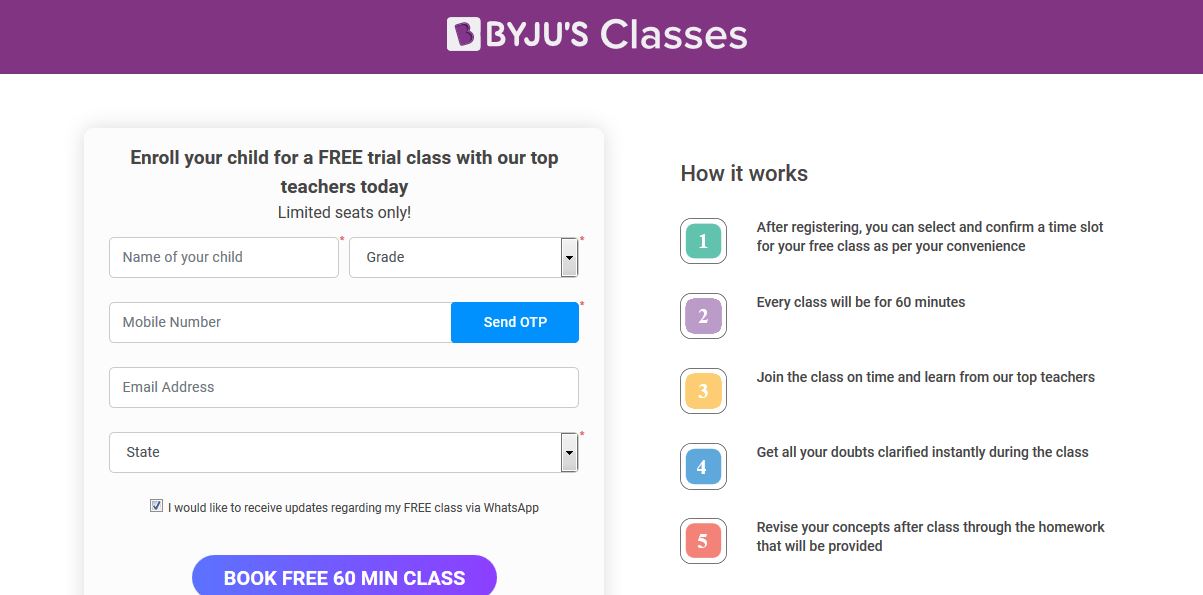 No fingers are similar in length. Likewise, learning ability varies from student to student. What is easy for one might be utterly difficult for another. No one ever heard that every student in a class stood 'first'. What happens to those who sit back and remorse because of poor grades? Obviously, it is difficult and impossible for a teacher to clear doubts of every student individually.
Aiding to the problem, the education sector is growing in India, focusing on the impossible task to educate every pupil. In recent times, the ed-tech sector has evolved, where Byju's is the standout name.
Byju's is the world's most valued ed-tech company, was founded in 2011, by Byju Raveendran.
At present, Byju's is providing its learning content to students through the learning app without any charges due to the COVID-19 pandemic.
Last year, Byju's encountered heavy growth and now has over 57 million registered students with 3.5+ million paid subscribers and having an annual renewal rate of a whopping figure of 85 percent.
Byju's is located in Bengaluru and now has a new round of funding. The ed-tech firm has allocated the funding from the first-ever female-founded VC firm – Bond, though the funding was not disclosed.
BOND is a $1.25Bn VC is Co-Founded by Mary Meeker, former Kleiner Perkins member and a writer of 'Internet Trends'. With the Byju's investment, BOND made its first investment in India. Bond's founding partners have backed industry giants like Spotify, Square, Peloton, DocuSign, and Uber among many others.
As per recent reports, the current valuation of Byju's is a $10.5 billion, and is on the verge of entering into the prestigious and unofficial termed club 'Decacorn' club, a club for private companies valued at $10Bn and above.
Working on the freemium business model, which equivalents to complementary and extra-cost services for customer-end, Byju's has an exclusive business model and revenue model.
Byju's take students' information on their website or in the application, and after which the students get a free 15 days trial. When the trial period gets over, students are required to buy courses from Byju's. This is how the freemium business model works.
Byju's is also famous for delivering one-to-one mentorship to subscribed students, based-on which provides feedback to the parents.
There is classroom coaching available from Byju's in the cities of Noida, Gurgaon, and the nearby regions of these.
Byju's earns its revenue in different ways. One is from the app. When the trial period (15 days) gets over, the students are required to purchase the course to continue learning. There are a plethora of test series and courses available in the app. The second is Byju's products. Byju's has a tablet for students, who need to buy it to avail courses according to their choice. The tablet is has preinstalled videos, tests, practice questions, quizzes, and a lot more related to the course selected by a student. The classroom teaching, which is limited to only in the mentioned places, also generates revenue for Byju's.
Due to its fine business model, Byju's gained a lot of investors' support in the primary days. Byju's is the first company from Asia to receive funding from the Chan-Zuckerberg initiative in 2016.
This month (September 2020), Byju's raised $500 million as Fresh Financing Round from Silver lake, an equity fund, which is located in the United States.
Byju's encountered several challenges of converting students into paid subscribers when the free trial ended. It is now expanding its empire to the English speaking countries, and finding likable partners is now a challenge for the company.
Offers – Tuition Classes For 4 – 12, Specially Crafted Classes For LKG – 3, Entrance Exam Preparation Courses (CAT Exam, IAS Exam, Bank Exam, UPSC Syllabus, UPSC 2020, Government Exams JEE, NEET, Commerce, JEE Main, JEE Advanced).
EY Entrepreneur Of The Year Award – Start-up – 2018, VC Circle Awards for Education Company of the year (2016, 2018, 2019), Deloitte Technology Fast 50 India and Fast 500 Asia Award Year (2012-2017 and 2019), and ET NOW Business Leader of the Year Award – Startup of the year – 2020 are some of the awards received by Byju's.
Ebix Smartclass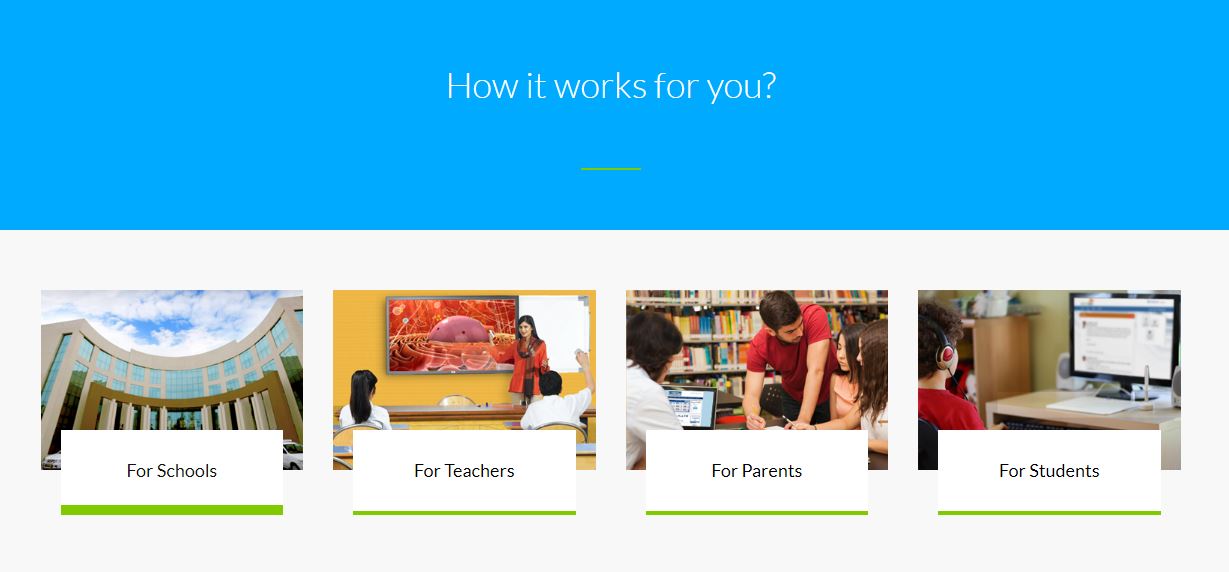 Ebix entered into the arena of smart learning in 2014 and now has 70,000 classrooms, 7000 schools, and 3 million students. It conducts 3.5 smartclass sessions per day. Impacts hit more than 3 million K-12 students.
Centering the customer to develop the course contents, Ebix Smartclass has outperformed its competitors in recent times.
Ebix Smartclass, ideation of Ebix, a US-based insurance software service provider, intervened in the Indian e-learning market after it acquired a majority of stake in e-Smartclass Educational Services for an amount of $8 million!
Now, Ebix stands with a capital of Rs. 205 lakhs. It has 1.9024391 percent paid-up capital.
The Founder-Chairman, President and Chief Executive Officer, Robin Raina's views suggest that Ebix was aiming at the Indian e-learning center for a long time. When the government started investing in the e-learning sector, it became easy for Ebix to enter the Indian e-learning market.
According to Divya Lal, Chief Executive Officer, Smartclass, the company focused on the growth possibilities – geographical expansion and financial development.
The enriched digital learning content is available in 12 boards and 5 regional languages – Hindi, Marathi, Gujarati, Tamil, and Kannada. The learning content is curated by the R&D team, where Educomp and Bodhaguru (partners of Ebix) helped in the development.
Offers - Smartclass, Virtual Labs, STEM, Ctilab & Robotics, Student Robotics with Arduino, Language Lab and Student App.
Ebix Smartclass was listed in 'The 10 Best Service Providers in 2019' by Knowledge Review, received 'Best E-learning Solution' from SCOONEWS Awards 2018, and 'Leading Multimedia Content for K-12 Education' from World Education Summit Delhi Awards 2018 among the notable awards in the recent years.
Testbook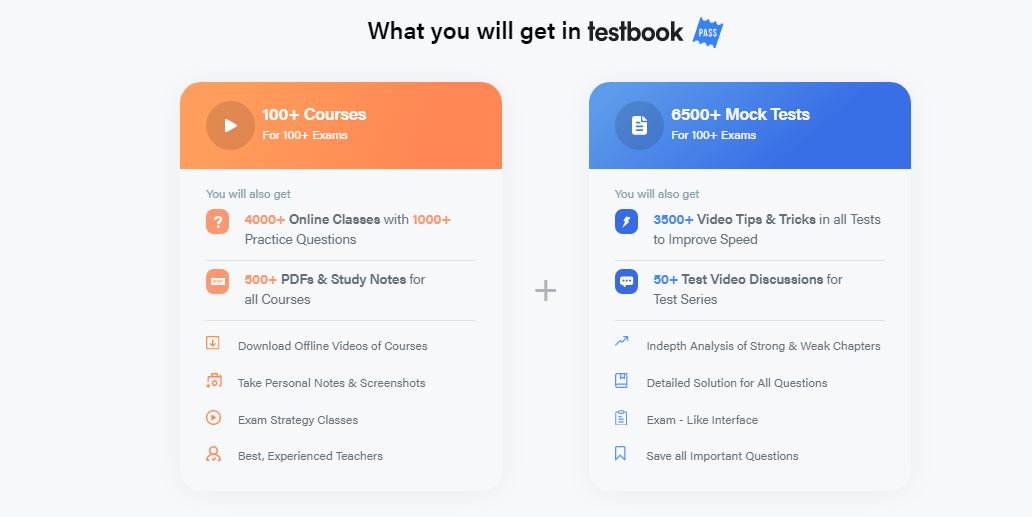 The ed-tech company, Testbook, which is renowned for its exclusive courses for government job recruitment exams, raised INR 60 crore in its Series B round of funding, which was led by Iron Pillar. Among the participant investors were Matrix Partners India and Better Capital, AngeList India, and Vikas Choudury (Reliance Jio President).
Testbook, founded by a team of IIT graduates in 2014, helps students in online learning and preparation of government job examinations like SBI PO, SSC CGL, IBPS PO, Railways, and lots of other examinations.
Testbook is regarded as the pioneer of online exam preparation. Present records suggest that Testbook has already offered learning services to 10 million users and it has 50,000+ students paying every month.
Testbook's platform offers subscription to students regarding courses and mock tests and also digital sample papers.
The Co-Founder and CEO of Testbook, Ashutosh Kumar envisions expanding the live courses and mock tests so that students can get better exposure to exam modules and prepare fervently for any government examination. Testbook at the beginning of this year said that it wants to invest in data science and machine learning for an adaptive learning cycle for students. Through this, the students will be able to customize their learning plans and curriculum.
Being a highly popular learning portal among students, Testbook maintains its quality, so that government job aspirants, which are in millions, are capable of qualifying. The mock tests are affordable and the same is for the live courses.
Testbook also has free tutorials, tests, and learning contents to students.
Offers – Professional Skills, Current Affairs & GK, Banking Courses, SSC, and Govt. Exams Courses, Railway Courses, Insurance Courses, Defense Courses, and State Exam Courses.
One of the biggest achievements of Testbook is that the Current Affairs App of the platform is the most used and top-rated current affairs app in the current affairs segment.
upGrad

Founded in 2015, upGrad is proficiently up-skilling professionals to stay aligned with the industry requirements. upGrad, this year in March, said that it aimed to generate Rs. 1,000 crore revenue in 2020-21.
We then steadily built a strong support system around our learners. Starting with our first program in Entrepreneurship, upGrad has created some of India's largest online programs to help thousands of professionals achieve their career goals in the areas of data technology, and management.
upGrad signed an invaluable contract with Star India for their ad-campaign 'Sirf Naam ki Nahin, Kaam ki Degree' in TV and Hotstar (OTT platform), which will run in the entire Indian Premier League (IPL) 2020.
upGrad's ad-campaign is predicted to increase technology and online learning among students.
Offers – MBA, Data Science and Machine Learning, Software and IT, Marketing, Law, Management, Blockchain, Sales, and Insurance.
upGrad's Co-Founder and CEO, Mayank Kumar, received the award for 'Achiever of the Year' in 2017, by BW Disrupt (Business World) in the 40 under 40 event.
In 2018, upGrad's Machine Learning Program - PG Diploma in Machine Learning and AI in association with IIIT Bangalore, was ranked as the #1 Course on Artificial Intelligence in India by Analytics India Magazine.
The company has also been awarded the 'Best Tech for Education' by IAMAI in 2019.
SWAYAM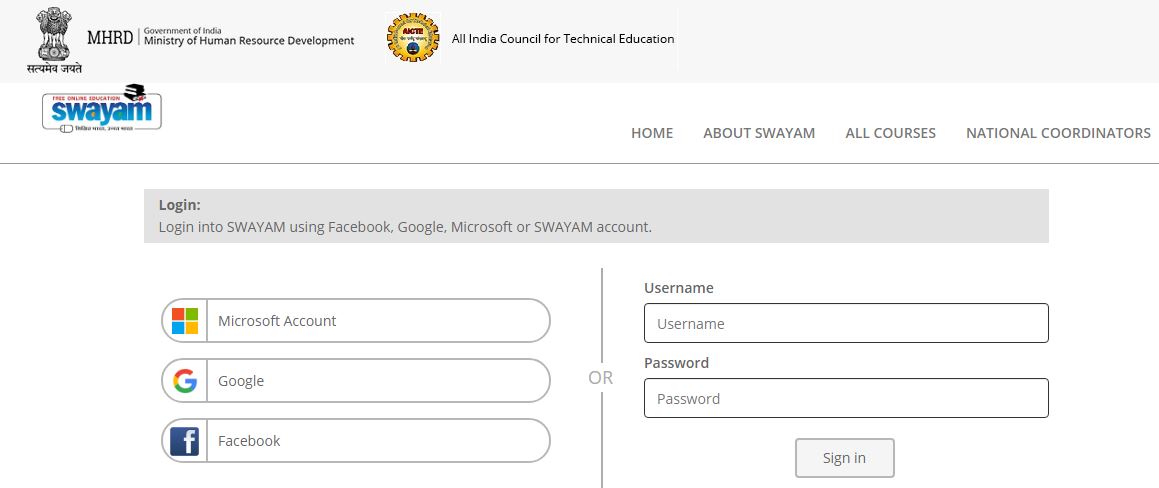 A Government of India project, SWAYAM is developed adhering the three formidable principles/education policies – access, equity, and quality. SWAYAM can be accessed by anyone and it delivers best learning materials in terms of teaching even to the ones with every insecurity.
The purpose of SWAYAM is to bridge the gap between students who are yet to get the learning advantages provided by the digital revolution and cannot follow the learning path.
SWAYAM delivers courses of all types and to students from class 9 to post-graduation. On SWAYAM's platform, students can access the course whenever they want from wherever they want.
The courses by SWAYAM are interactive which are developed by 1,000+ best minds of India. Students are required to pay nothing to avail any course.
Offers – AICTE – NITTTR Courses, Annual Refresher Programme in Teaching, Architecture and Planning, Education, Engineering and Technology, Humanities and Arts, Management and Commerce, Law, Maths and Science, NPTEL Domain, and School.
For imparting the best education to students, SWAYAM has national coordinators. AICTE supports in self-paced and international courses, NPTEL for engineering, UGC for non-technical post-graduation education, CEC for under-graduate education, NCERT and NIOS for school education, IGNOU for school dropout students, IIMB for management studies, and NITTTR for teacher training programme.