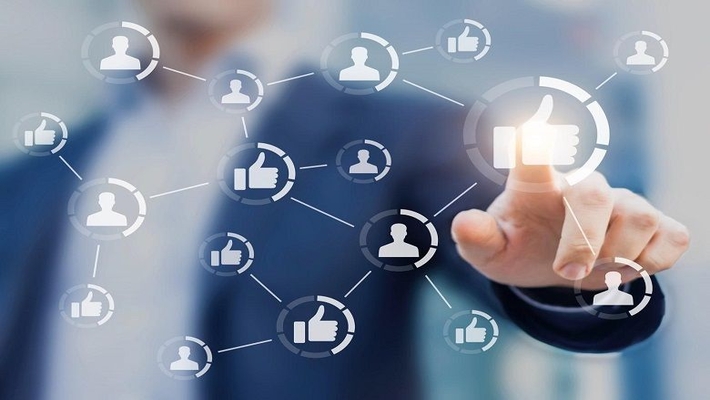 Social media provides a platform to interact, share and watch what people prefer. Being strategic and creative makes social media marketing success and flourish online. As social media is a two-way communication channel that helps to speak and listen to the marketing strategies and services with the users for better customer services. Brand awareness and visibility can be increased with the help of different social media channels. Business marketers can use the social media platform as the content sharing platform which also helps in the increasing of website traffic.
1.Problem Resolving Ability-
Business marketers can easily sneak peek into people's lives as social media has become a necessity for everybody's life all around the globe. Quick query response and giving the proper solutions to the customers will help gain the customer's trust towards the brand. Also, this helps to make the customers express what they feel and let you know about their problems and responses.
2.Branding-
Engaging with the customer and communicating with them regularly helps to increase the brand reputation as well as getting to know about the needs of the customers. Social profiles, as well as websites, will help to improve branding activities.
3.Customer Satisfaction-
Through the communication platforms, it is important to voice out the image of your brand which adds value to your business. Giving proper awareness about the brand and personal positive messages will help to improve customer satisfaction. Knowing about the needs and finding better solutions and services will also ensure the trust worth towards the brand.
4.Increase in traffic-
A huge benefit of social media is that it helps with website traffic. Through the content or website, the link which is shared through online platforms will bring the users to view and click through which will lead to the website of the brand. This will help to produce more opportunities and inbound traffic which include the brand signal to search engine which speaks to the brands' validity and integrity.
5.Targeting the Audience-
Choosing the right option of the audience for the marketer or business which include their likes, based on the social media behavior, and many more. This helps in the excel of profit or income gained by the marketer based on the users and customers.
With customers' trust, the growth of the brand will be much and sustainable. There are many optimistic advantages for startups and brands through social media marketing and will surely help in the generation of increased traffic, customer satisfaction, improved brand loyalty, and much more.