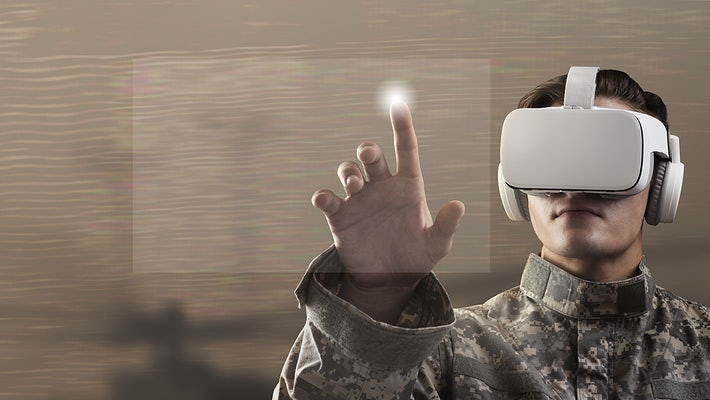 The 3D printing, which is also known as additive manufacturing. It is the printing of a three-dimensional object from a CAD model or a digital 3D model.
The 3D printing tech is basically computer controlled to formulate any three-dimensional object with simple process, in which the selective material is deposited, joined or solidified, layer by layer and commanded/controlled by the computer.
During 1980s, this technology was considered suitable only for the production of functional or aesthetic prototypes and a more appropriate term for it at the time was rapid prototyping.
With fast paced world , this technology has a great growing demand in all the fields due to its precision, repeatability, and material range of 3D printing which has been considered workable as an industrial-production technology, there it can be closely related to as additive manufacturing.
This technology is mounting its reach across all sectors, interesting innovations have been growing in the construction industry as well, using this technique.
3D printing technique has the feature to produce very complex shapes or geometries that would be otherwise impossible to construct by hand, especially for architectural purposes and the relative fields.
Fused deposition modelling (FDM), which uses a continuous filament of a thermoplastic material, is the most common 3D printing latest process in use as of 2020.
When we draw our attention how this technique has innovated construction sector it's remarkable and striking. It has the capability for speedy and rapid construction. However, it has an astonishing applications in other sectors too. 3D printing has also been used in the humanitarian and development sector to produce a range of medical items, prosthetics, spares and repairs. In the 2010s, additive manufacturing entered production to a much greater extent.
Construction 3D printing technology speeds up the construction process. With the government's initiative to achieve "Housing for all by 2022" there is a enormous challenge to be accepted and completed within a given time frame.
The conventional methods of construction are time consuming and requires manpower, materials, supervision etc. this construction 3D printing technology enables constructing an house within a matter of few days with precision and reduction in construction costs.
Construction 3D Printing (c3Dp) or 3D construction Printing (3DCP) is known by various names such as Autonomous Robotic Construction System (ARCS), Large scale Additive Manufacturing (LSAM), or Freeform construction (FC).
There are a variety of 3D printing methods used in construction industry, most important of them being extrusion (concrete/cement, wax, foam, polymers), powder bonding (polymer bond, reactive bond, sintering), and additive welding.
3D printing tech has an wide range of applications among the private, commercial, industrial and public sectors.
This technology has different approaches which include cast in situ as well at site fabrication and execution at the construction site, which is made trouble-free by using industrial robots, gantry systems and fastened autonomous vehicles.
The major get through using this technology are:
fast paced construction
reduced labour expenses
higher accuracy/precision
reduced construction costs
reduction in construction debris
Using this technique many experiments have been carried out to create 3D printed buildings, 3D printed bridges, 3D printed architectural forms, Extraterrestrial printed structures.
Concrete printing disposes the need for conventional moulding methodswhich comprises of mixing, placing , compacting and curing. This 3D printing approach consist of three definite stages: data preparation, concrete preparation and component printing.
The material preparation stage includes mixing and placing the concrete into the container. Once the fresh concrete has been placed into the trunk, it can be conveyed through the pump–pipe– nozzle arrangement to print out self-compacting concrete filaments, which can build layer-by-layer structural components.
An interesting article recently articulates that "IIT-M Startup Builds India's First 3D Printed House, Cuts Construction Cost by 30% ". It has been an great initiative by Tvasta Manufacturing Solutions, deep tech start-up founded by three IIT Madras alumni, has created history by constructing India's first 3D printed house. The single-storey, 1BHK project inspires hopes for India's affordable housing project.
According to the company, "Tvasta's 'Concrete 3D Printing' is an automated manufacturing method for constructing three-dimensional real-life structures (at all realisable scales). The technique utilises a concrete 3D Printer which accepts a computerised three-dimensional design file from the user and fabricates a 3D structure in a layer-by-layer manner by extruding a specialised type of concrete specifically designed for the purpose."
The houses built using 3D Printing are customised for geographical and climatic conditions that exist in any area. As a result, any additional heating or cooling requirements mostly cooling in India are very minimal for the structure. This will ensure that the energy consumption of any structure that is built will be very minimal and conservative.
This technology can make the world better and cleaner, making it an environment friendly. It reduces the environmental impact the concrete structures are creating with a reduction in carbon dioxide emission. The technology goes ahead of all and is endless to innovations, research and development. Thus enabling humans turn nature friendly and save this beautiful mother earth from further destructions.