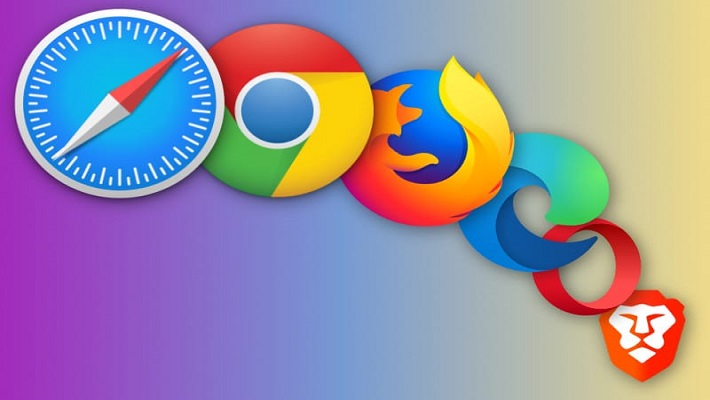 Earlier in 2022, Indian computer Emergency Response Team (CERT-In), the government body that looks after cyber security threats, issued a 'high severity' for the Chrome user after the browser got identified to have a major security issue. Google Chrome's "zero-day" bug crisis is not the sole event that has put the personal data into severe threat. As per stats shared by Purplesec, a cybersecurity company, in 2021 a total of 83 zero-day attacks were reported. The company also states that 80 percent of all the successful data breaches in 2019 directly resulted from zero-day attacks.
Browser attacks are among the most common ways for attackers to inflict damage. By compromising web browsers like Google Chrome, Microsoft Internet Explorer, or Mozilla Firefox, hackers may also obtain access to end-user workstations, which are the Achilles heel for business cybersecurity specialists and the holy grail for attackers.
Browzers of today are filled with a multitude of unknown threats that can instantaneously make the users vulnerable to multiple attacks. In this article, let's look into some of the persistent security threats in the browzers.
Redirects and Pop-up's
Pop-up windows are most frequently used to introduce malicious software into computer systems. Users may be pushed by the pop-up to visit malicious websites or download malware. There are several methods for compelling consumers to respond to the pop-up. Attackers may, for instance, include a warning urging the user to download a malicious payload or generate a popup that can't be closed.
Malicious redirects are a different tactic that divert users away from safe websites and onto dangerous ones. The infected page could proclaim a warning or a threat to fool visitors into downloading malware, utilize browser or operating system vulnerabilities to initiate a drive-by download, or it might pose as a genuine page and seek the user's private information.
Distributed Security Controls
It is almost hard to successfully protect an organization from browser-based risks without a centralized and uniform method for putting defenses in place, creating policies, and monitoring systems. It can be a problem when several departments and locations utilize various browsers, versions, and security features.
When users can change their sessions at any time, the same applies. When the important data is dispersed among several people, managing and safeguarding the passwords can be a particular challenge. Attackers may have astonishingly quick access to corporate data if the crucial information is accessible from a single device.
This necessitates the requirement for centralized browser management and security. Active directory management may be used in some situations when users and groups need various configurations and permissions.
Weak Firewalls
Threat actors are coming up with more complex techniques to get past firewalls, antivirus software, and other security measures. Many danger actors are able to avoid being noticed by these safeguards.
To stop threats before they reach the user's browser in these situations, one can utilize email scanners, content filtering, and online browsing proxies. Endpoint protection solutions may be used to detect unknown and file-less threats using machine learning-based analysis, adding further levels of security.
In order to guarantee that browsers, operating systems, and other software are always running the most recent, most secure version, businesses should also employ automatic patching. Employee training is also crucial since it may protect consumers from danger by preventing them from falling for phishing and other social engineering scams.
Security the Foremost Priority
Nearly every organization definitely needs internet browsers. As a result, it's critical that IT security experts and company owners take action to close any potential security gaps. A safe internet browser should be chosen after rigorous investigation. The most typical security problems are those that are listed below. The goal is to identify these hazards and respond to them.
With a dearth of distinctive features available throughout the browser industry, it's increasingly challenging to identify a single top browser, even from a privacy or security standpoint. Therefore, it boils down to what IT staff are comfortable managing and what users are happy working with. Consider the impact switching from Chrome to Firefox might have on people. It would result in a new learning curve, a decline in productivity, and an increase in support desk calls.
The migration of bookmarks, remembering passwords that were saved in the browser, and losing browsing history would all need users to find out how to manage. A migration of this kind may be carried out if there is a good cause to do so. However, the justification must balance the cost in lost productivity and user annoyance.