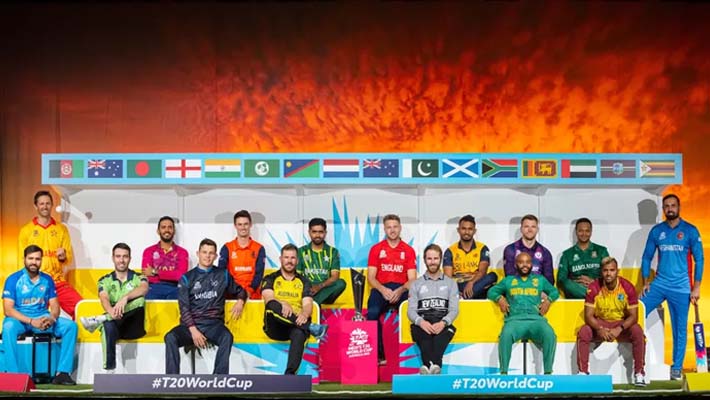 England and Pakistan are set to play it out on November 11 at Melbourne Cricket Ground (MCG), Melbourne. Pakistan had a slow start but they gained momentum and had a good run and got the finals spot along with England who also had a great run in the semi-finals and earned their top spot. At this point, it's anyone's game. We'll find out who the victor is soon. Before that, Let us have a look at how their track records fare.
Test Cricket Encounters-Both the teams have gone head to head 47 times out of which England has won 26 times and Pakistan has won 21 times, from this information, we can make out that England has a 55.31% win rate compared to Pakistan who has a 44.68% win rate. So in terms of statistical probabilities, England has the upper hand in test format.
ODI Encounters-ODI is the format where they have played the most matches, they have gone against each other 91 times with Pakistan winning 32 games compared to England's 56 victories here in terms of probability England is leading with a win rate of 65.53% and Pakistan with 35.18%, here too England leads.
T-20 Internationals Encounters-In T-20 they have had just 28 encounters with England bagging 17 games compared to Pakistan's 9 wins with a tie to the record, with the last game played in September 2022 which was England's tour of Pakistan and in the World cup Editions Pakistan and England have played at 2 separate occasions and England won both the times. England has a higher margin of victory in all its formats compared to Pakistan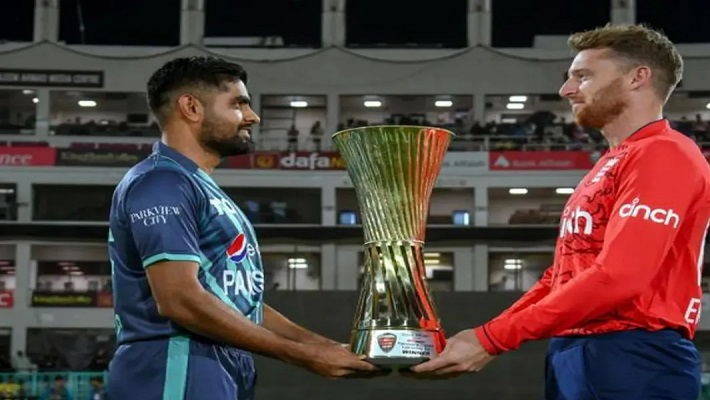 After 44 exciting matches, Melbourne will host the 2 finalists and will determine who will be joining West Indies as the 2-time victors of an ICC T20 World Cup since its inception in 2007, Pakistan won the world cup in 2009 when they defeated Sri Lanka by 8 Wickets in the finals while England won it a year later with a 7 wicket victory over Australia. Pakistan bounced back with 2 successive losses and has emerged as the dark horse of this tournament, England had a consistent run with only one loss under their belt.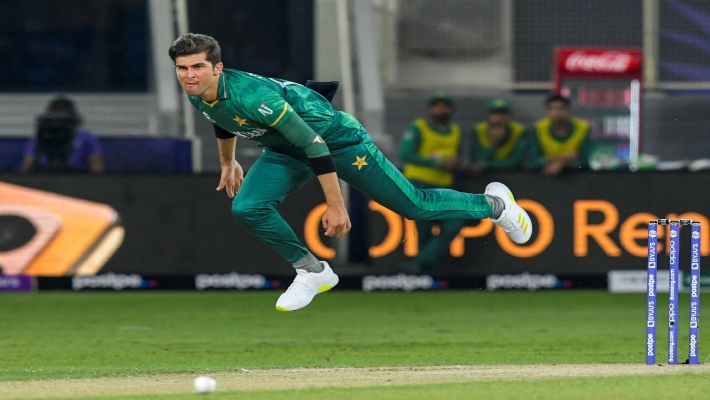 Both the teams have impressive players like Shaheen Afridi who has impressive bowling figures, Alex Hales and Jos Buttler who had a fantastic inning in the semi-finals. These outstanding players have carried their respective teams to the finals stage, but only one will take home the trophy. And at this point, it's anyone's game. Going by their track record of previous encounters England is clearly the fan favourite, But Pakistan's momentum in the later group matches and semi-finals is not to be underestimated. England's strong opening pair is going to prove to be a huge challenge for the Pakistani bowlers. Another factor which may influence the game is the chances of rain. MCG's previous three games have been abandoned due to rain and England lost to Ireland by DLS method due to this rain, will crisis strike a fourth time where the game has to be abandoned and moved to the reserve day? Will the rain be the victor of this game? Will they be made to share the championship trophy? Will 90,000 fans go home disappointed? Only time will tell.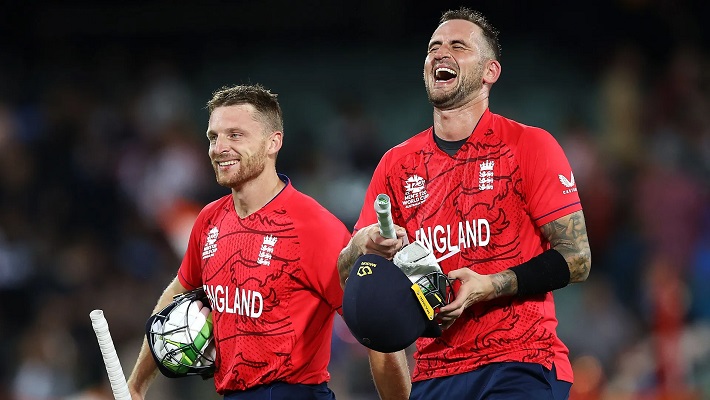 What I feel
But I feel we should not measure this truly glorious sport by Statistics and Probabilities, Cricket is a sport where data may or may not predict the results desired. Both teams have performed admirably and have lined up a strong roster. It is anyone's game England, Pakistan…..or Rain.