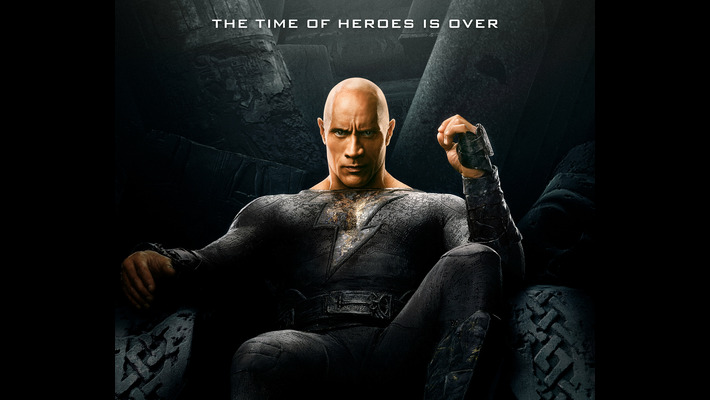 Since actor "Rock Dwyane Johnson" announced that he will play Black Adam, fans have been wondering how they will portray this anti-hero character on "Big Screens." As the first official trailer dropped, the fandom already saw some major new characters in action, possibly fighting alongside Black Adam.
Before you go watch the movie, let me give you a little background on Black Adam.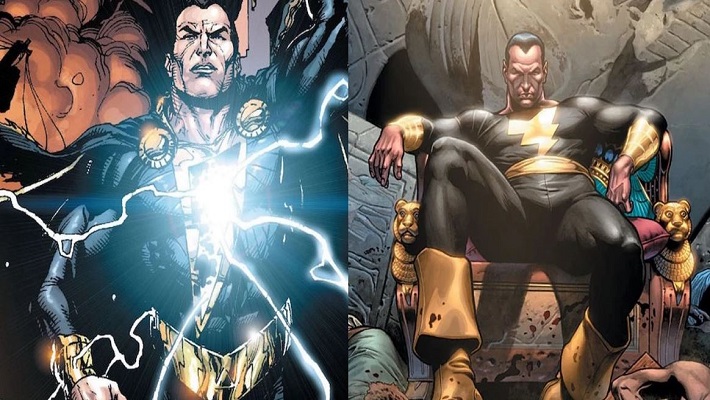 Teth-Adam, also known as Black Adam, was a well-known DC comics character who first appeared in December 1945. The character was created by Otto Binder and C. C. Beck and first appeared in the December 1945 issue of Fawcett Comics'. 'The Marvel Family comic book'. He was a power-hungry villain who gradually transformed into an anti-hero whose sole-purpose was to rule the ancient city "Kahndaq," where he and his nephew Aman had been imprisoned for thousands of years.
The project had been in the works for ten years and finally its going to get released on October 21st worldwide with some unexpected casting rumored to return.
Now, let's see which characters we saw in the trailers and how they'll affect the ongoing DCEU Timeline. Are we going to see any unexpected cameos from previous DCEU movies?
Pierce Brosnan Returning in & as Doctor Fate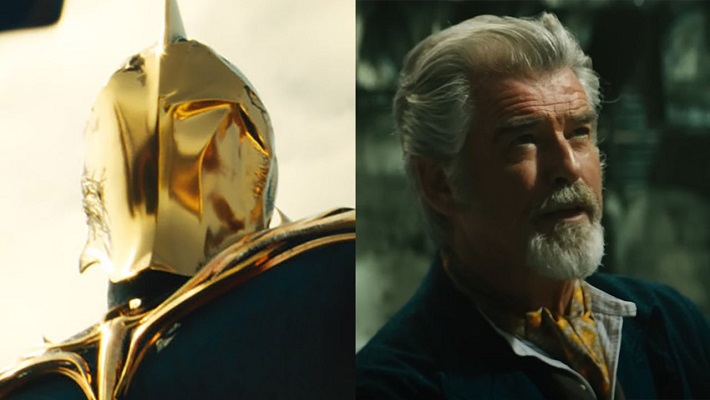 Have you watched the previously released James Bond films? Yes the peerless spy, notorious womanizer, and masculine icon, who was also designated as agent 007.
Yes, he is returning back as aka Doctor Fate.
The DCEU will be introducing the Justice Society of America in Black Adam and Pierce Brosnan will portray one of the most iconic members: Doctor Fate.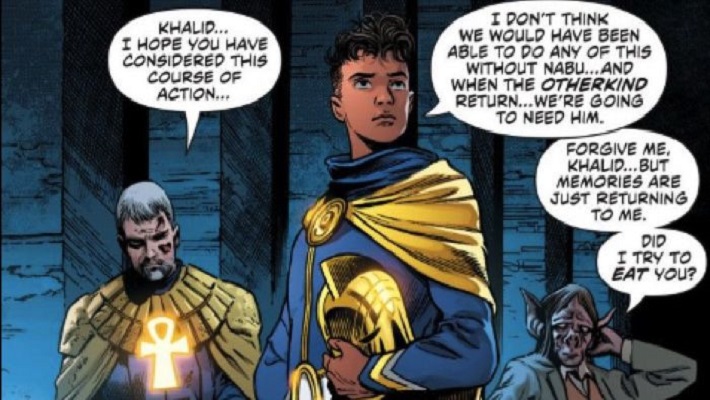 Being a master of mystic arts, Dr. Fate can travel through dimensions and is invulnerable. The Helmet of Fate grants him many powers which pretty much make him unstoppable, and he is one of the most powerful magic users in the DC Universe.
Justice Society of America: A war-time group of Super-heroes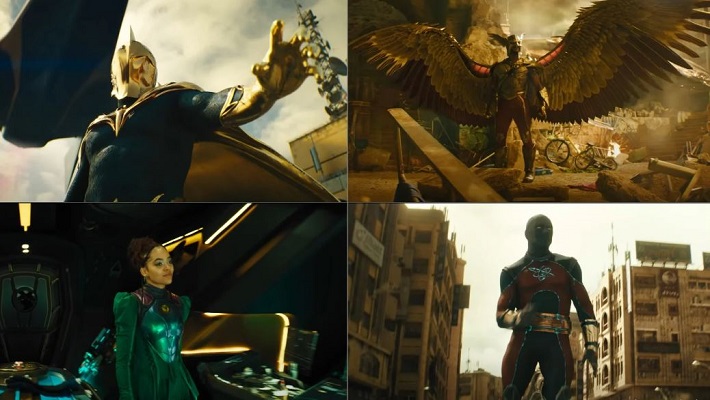 "The Justice League is a strike force. The Justice Society is a family."
The Justice Society of America has long been a core part of the animated and TV landscapes of DC, with their most well known characters popping up time and time again. The team itself was also recently introduced in a very big way in DC's Stargirl series. We can see a team-up of Atom smasher, Dr. Fate, Cyclone, Hawkman & possibly Black Adam. But in the trailer we see Adam fighting the JSA.
Atom Smasher: The Masked Man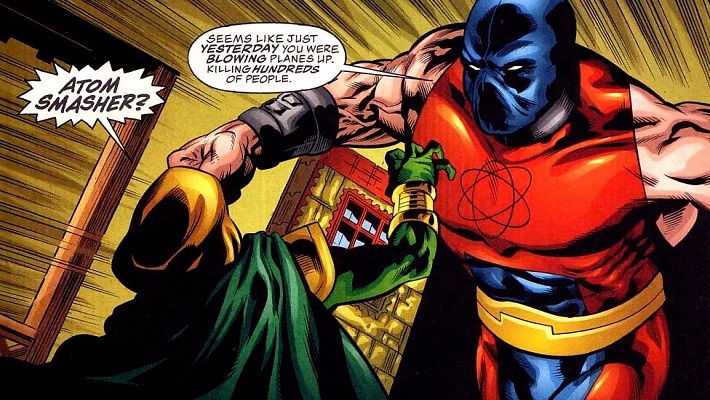 To begin, Albert Rothstein, also known as Atom Breaker or Nuklon, is a DC superhero who has previously been a member of Infinity Inc, Justice League International, and the JSA.
The teaser did not reveal much about Atom Breaker, but his appearance in the film will undoubtedly be noteworthy.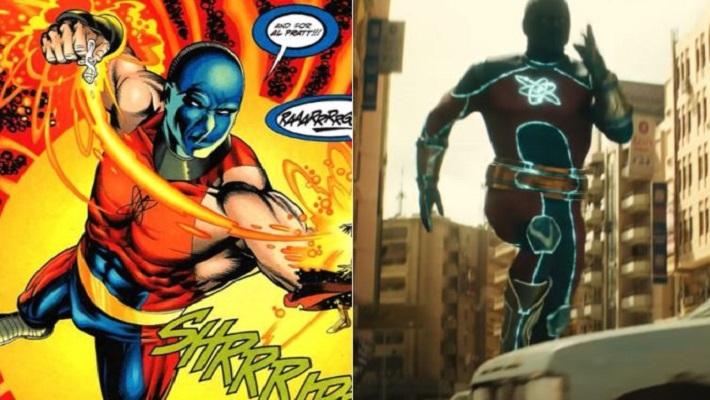 Albert Rothstein or the Atom Breaker, like all DC superheroes, has a long and fascinating history.
He was the grandson of the Cyclotron, a supervillain.
His grandfather gave him the ability to shape his molecular structure.
Atom Smasher considered Damage (another superhero) to be his brother because Damage was the son of Al Pratt, who saw Atom as his godson.
Maxine Hunkel aka The Cyclone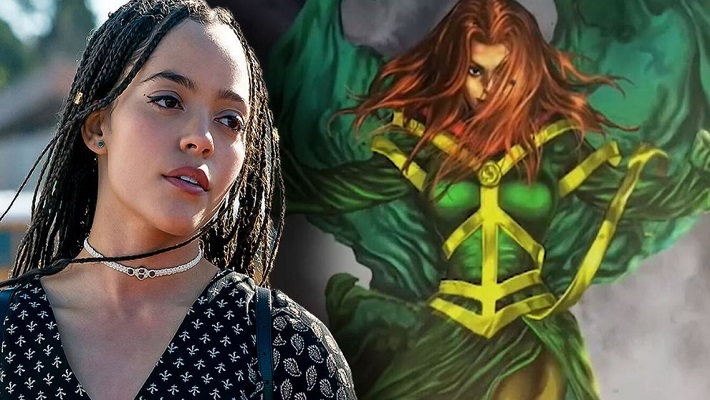 As a Young Girl, Maxine was once kidnapped by a mad scientist who created the second Red Tornado, a powerful android. He injected her with Red tornado technology nanobytes, though their effects did not manifest until years later.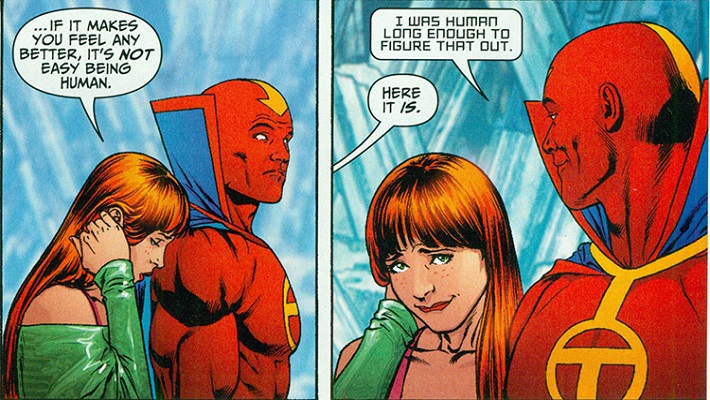 Maxine is a honorary member of the Justice Society and later caretaker of their headquarters. Maxine grew up idolizing her grandmother's allies in the Justice Society of America.
Hawkman: A Winged Vigilante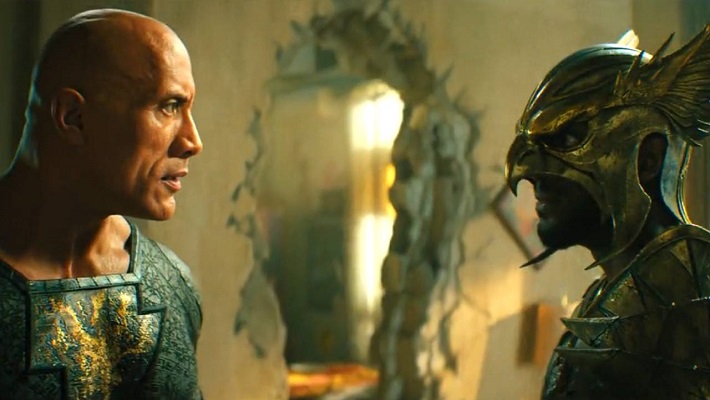 We already saw Hawkman fighting Black Adam in the trailer and simply can't wait for the face-off in the Big screen.
A hero who would become known as Hawkman, originally Prince Khufu of ancient Egypt, discovered an alien spacecraft from the planet Thanagar, powered by a mysterious anti-gravity element called Nth Metal.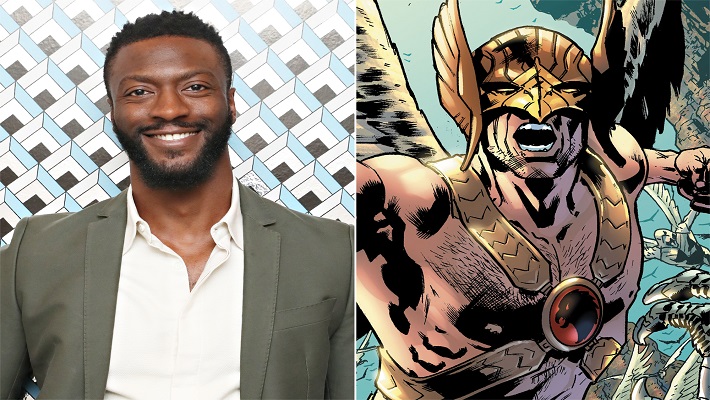 The metal's unearthly energies transformed his soul, and he and his love Princess Chay-Ara were reincarnated for centuries.
He is currently known as Carter Hall, an archaeologist and adventurer.
Sabbac's First Look: Black Adam's Antagonist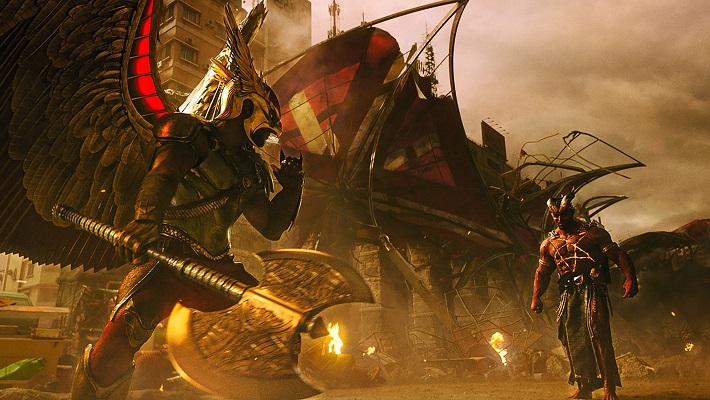 The latest Black Adam trailer has given us our first look at Sabbac, who appears to be the film's main antagonist.
But who is Sabbac, and what makes him a formidable foe to Black Adam and the Justice Society?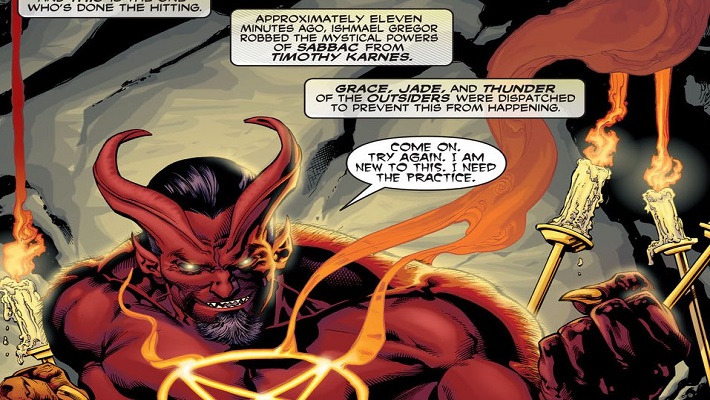 Sabbac is empowered by six of the DCU's worst demons, just as Shazam and Black Adam are by six powerful gods.
His mortal host only needs to say its name to transform into a super-strong, fire-breathing demon capable of competing with the world's most powerful heroes.
Sabbac dwarfs even Black Adam, who considers himself to be a god among men.
The Last Son of Krypton: Henry Cavill reprising his role as Superman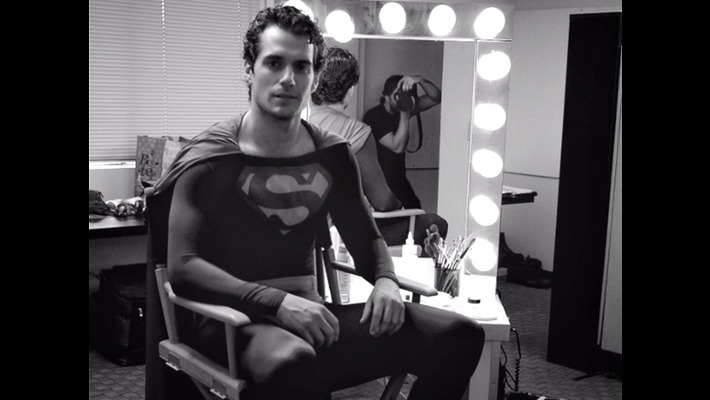 S stands for Hope, as the actor in the film Man of Steel stated.
And I completely agree!
We last saw him in the Snyder Cut version of Justice League, and there have been no rumours of his return since then.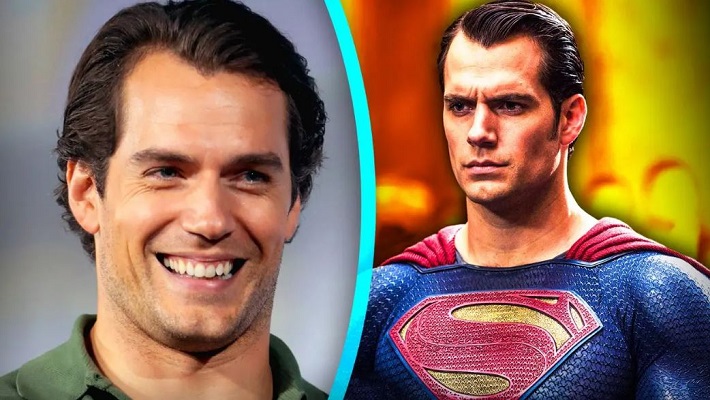 We only got a glimpse of Superman's suit with his body-double in the 2018 Shazam! movie, and the fandom was not impressed.
The DC Fandom expected news from Black Adam's actor during the San-Diego Comic-Con event, but his comments were totally disappointing.
In the DC Extended Universe, will the Heirachy of Power change?
Or will Henry Cavill reprise his Superman role in the upcoming film Black Adam? Can we expect the actor's return with his red blue suit and a red cape with the symbol "S" on his chest?
Are we going to see a big showdown of them in the next sequel?
Let's find this out on October 21st in the theatres.