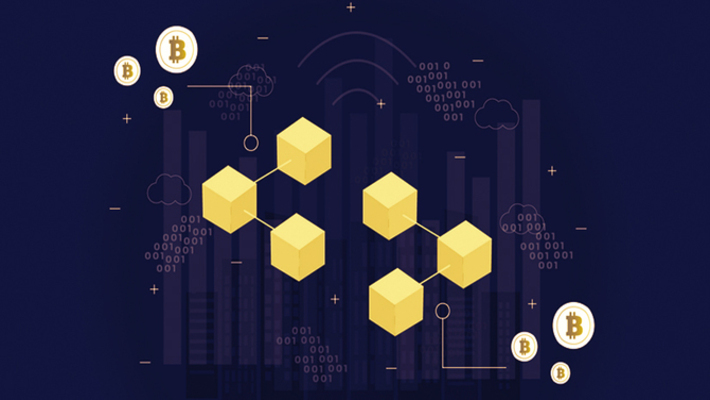 Blockchain-As-A-Service Or BaaS, Is A Digital Blockchain Service That Enables Business Customers To Use Cloud-Based Services To Develop, Host, And Adopt Their Blockchain Applications, Smart Contracts, And Other Services Provided By Blockchain. The Application Of Blockchain Has Elevated From Its Basic Use In Cryptocurrency Operations And Has Expanded Into More Intricate Areas.
Since The Introduction Of BaaS, There Has Been A Significant Increase In The Adoption Of Distributed Ledger Technology Across Various Platforms. The Popularity Of Blockchain-As-A-Service Is Triggered By Some Major IT Players Such As Microsoft, Amazon, PayStand, And Many More.
The Architecture And Mode Of Operation Of BaaS Is Based On The Concept Of Software-As-A-Service (SaaS). It Provides A Simpler Approach For Companies And Individuals To Overcome Complexities In Operating The Blockchain Structure.
Why Organizations need BlockChain-As-A-Service(BAAS)?
Many Corporate Organizations And Companies Across The Globe Are Diverting Their Resources In Applying Blockchain Technology To Their Business. However, Incorporating And Maintaining This Technology Requires High-Level Expertise Due To Technical Difficulties And Heavy Operational Costs Which Can Be Averted When Implementing The BaaS Model.
In BaaS, Provision Is Made For Skilled Blockchain Developers, Government Agents, And All Other Necessary Tools Required To Manage The Transaction Process. All These Contributions Ease The Development Process Without Having To Worry About Overhead Costs.
How Does BAAS work?
BaaS Is An Approach In Which A Third-Party Create, Host And Maintain The Blockchain Network For Interested Organizations. The Technique Employed In BaaS Encourages Business Owners To Swiftly Set Up Their Blockchain-Based Platform Without Complexities Or Unnecessary Startup Costs. For Example, If A Customer Requests For The BaaS Service With An IT Business Partner, The Partner Handles All The Setting Up And Optimization For The Customer Who Compensates The Partner With A Service Fee.
BaaS Assists Businesses By Enabling Them To Focus On Their Everyday Activities While They Develop And Host Decentralized Applications (DApps) And Smart Contracts Managed By Cloud-Based Service Providers.
Benefits of BAAS
1. Cost Management
Implementation Of BaaS Can Manage The Cost And Effort Required To Gather Blockchain Tools And Developers. Outsourcing The Responsibilities Of Development And Hosting To BaaS Operators Can Reduce Mismanagement Of Funds And Can Enhance Productivity.
2. Expertise Input
Blockchain Is Still An Emerging Concept That Is Yet To Be Understood By Many Organizations. Poor Implementation Of This Technology Can Affect The Business Process And Put The System At Risk.
BaaS Partners Offer Customers Their Opinions And Expertise In Running A Sophisticated Blockchain System. They Can Set Up The Blockchain Infrastructure, Host And Maintain It To Ensure That The Blockchain Service Meets The Customer's Needs.
3. Ease Of Use
BaaS Experts Provide Ready-Made Templates That Are Accustomed To The System Of Operation Of The Business. This Increases The Speed Of The Development Process By Skipping Past The Research And Planning Phase. Hence, Instead Of Setting Up The Architecture From Scratch, Organizations Can Exploit The Use Of Ready-Made Templates Provided By BaaS Service Providers.
Earn Free Rewards With Zero Risks
Put Your Betting Skills To Test With Fanspel - The First Blockchain-Based Fantasy Sports Platform. Join The Fanspel Community And Stake Your Way To The Very Top!