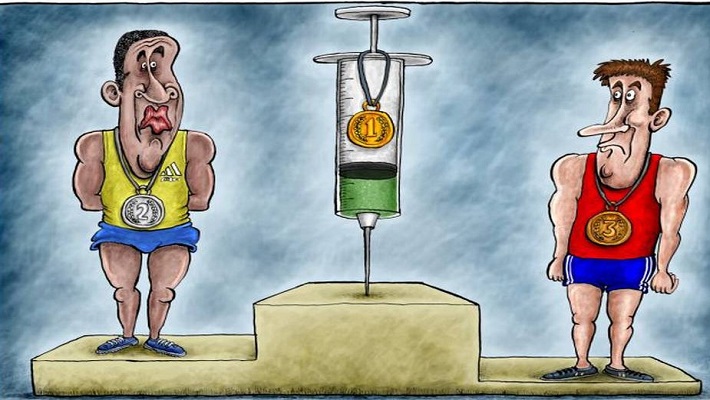 On 3rd August, the National Anti-Doping Bill was approved by the Indian Parliament by voice vote. This legislation attempts to give the National Anti-Doping Agency (NADA) and the National Dope Testing Laboratory (NDTL) a legal foundation for operation. With the passage of this measure, India joined the league of countries like — the US, China, France, Australia, Japan, and South Korea, that have a law and drug testing laboratory.
This bill brings a ray of hope amidst the mortifying state of the Indian sports fraternity. According to a 2019 World Anti-Doping Agency study, India (152) was ranked third among the countries with the most anti-doping rule breaches, coming only next to Russia (167) and Italy (157).
Critical Scenario
In India doping in sports started on a large scale prior to the 1982 Asiad games. Since then, the Indian sports sector has experienced a wave of doping scandals. The National Anti Doping Agency's slogan of dope free sport in India has not yet produced any notable results, and the Indian sports administration's response has been condemned for being at best ad hoc.
Today, the situation is at its worst possible state, according to Anju Bobby George, Legendary long jumper and senior vice-president of the Athletics Federation of India (AFI), "Many banned drugs being taken by the athletes caught for doping are not available in India, they come from abroad."
"It is not only the coaches supplying banned drugs to young athletes but some athletes traveling abroad for training, procure the (performance enhancing) drugs and distribute them to others. We also have to stop this," she added
There are multiple reasons that have given rise to the persistent scenario, and this is where the National Anti-Doping Bill, 2021 comes into play.
NADA From Society to Statutory Body
Although the National Anti Doping Agency (NADA) was set up in 2009 to curb the growing cases of doping in the country. There were a few limitations set for the NADA by the then government of India. The most vital limitation of them was that NADA could not conduct raids if it suspects or has evidence of any doping activity going on in any premises, even at national camps.
This gave rise to a significant number of doping cases in India. However, with the bill providing "legal sanctity to NADA and NDTL" , the power and functions of NADA have increased exponentially. As the bill becomes an act, the functions of NADA will include planning, implementing and monitoring anti-doping activities and investigating violations. This also means that in the coming days, NADA will have the power to raid any given place if it suspects or has evidence of any doping activities.
Indegenious Testing Facility
In India, lack of indigenous dope testing has been a major problem. Today, most of the sample testing is done in different countries making the process longer while making the nation dependent on the other countries.
Looking beyond, the lack of a proper testing environment is making space for doping in India. However, With a functional and compliant anti-doping body in place, India can hope to cure this malaise. In fact, NADA has been aggressive in testing and sample collection, even covering grassroot level. But that fact cannot cover the fact that India's doping record is dubious. Then again, cheating can only be curbed by keeping a tight vigil.
The National Dope Testing Laboratory(NADL) is also set to play a critical role on this ground. According to Youth Affairs and Sports Minister Anurag Singh Thakur, this development will make India self-reliant in anti-doping science. He also said that the availability of the RMs would help the entire anti-doping community to strengthen their testing capabilities.
According to the NDTL, these RMs are the native and purest kind of chemicals needed for anti-doping analysis in every WADA-accredited Laboratory worldwide. As per the report, NDTL, the National Institute of Pharmaceutical Education and Research, and the CSIR-Indian Institute of Integrative Medicine collaborated to create these RMs in less than a year.
What to Expect?
"We are yet to open our eyes to the abuse of doping in our country which was earlier confined only to the senior national levels but it has now reached the juniors, college and school levels, which is a serious concern that needs to be addressed. When talented sport individuals are abusing performance-enhancing drugs, they are not only sacrificing their career and life for short-term benefits but they are also spoiling the talents of upcoming sports individuals who work very hard to improve their performance levels," said rajya sabha nominated member and legendary athlete P T Usha.
In the days ahead, these new initiatives by the government will help to create a positive doping free sporting environment in India.