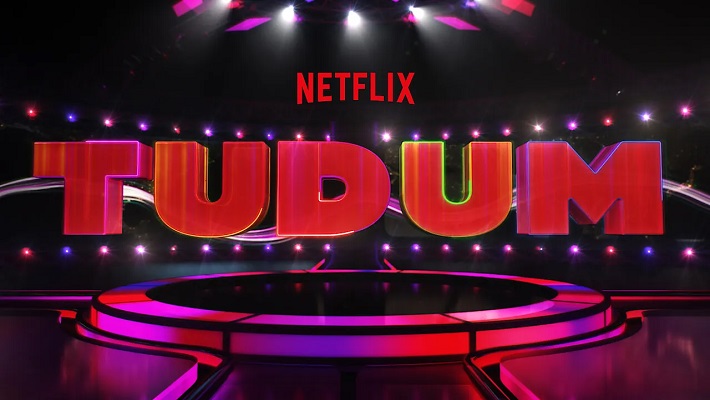 There is no doubt that San Diego Comic-Con returned this summer after a two-year absence, and proved out to be a huge success. We fans also noticed the enthralling Disney+'s D23 event. Netflix has apparently been holding out from us. Rather than launching many of its top series or movies in San Diego, Netflix has once again backed Tudum, an annual live-streaming event centred solely on Netflix.
Tudum was massive yet amazing this year, with numerous trailers, videos, and announcements straight from the source. One of the most notable trailers was for Enola Holmes 2, which stars two of Netflix's most recognisable stars: Millie Bobby Brown from Stranger Things and Henry Cavill from The Witcher. We fans also saw some major announcements from the movie Extraction 2 & Gal Gadot & Alia Bhatt starrer 'Heart of the Stone'.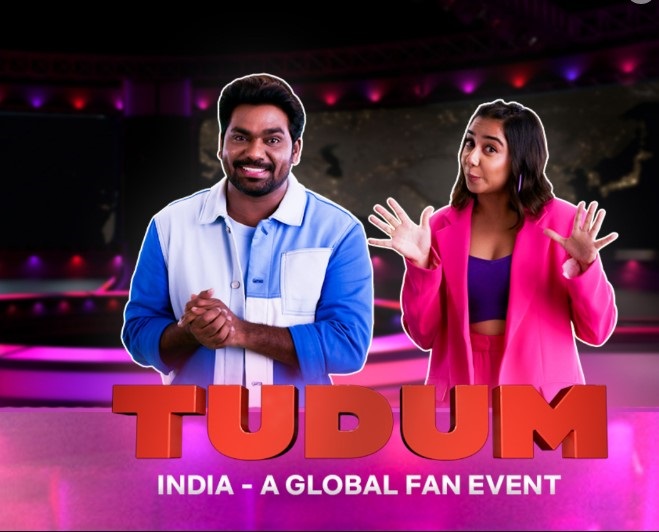 Zakir Khan, a comedian, and Prajakta Koli, a popular actor, hosted Tudum India. The duo opened the show with a bouncy musical overview in just under 40 seconds, no less. From there, the show went on a wild ride, from gritty noir in wealthy Bombay to a genre-bending dark comedy set in a small town to a whodunit about stolen jackfruit. Are you ready to dive in?
Here are some of the major announcement Recaps we saw from the 'TUDUM'event-:
Fourth-wall-breaking antics & plenty of suspenseful drama-: Enola Holmes 2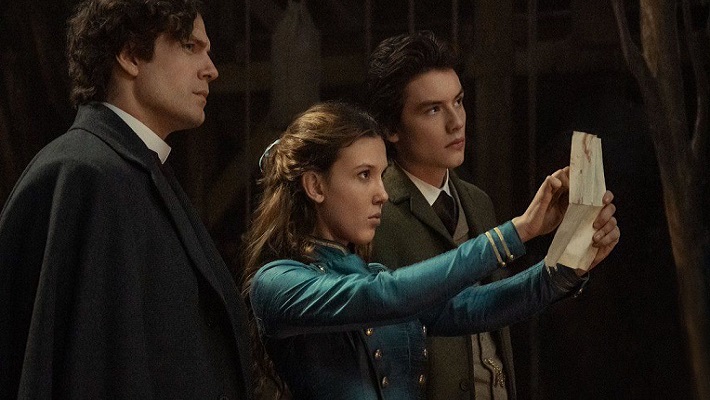 "Enola gets herself into a lot of trouble as she tries to live up to Sherlock's legacy".
Enola Holmes 2's new trailer features Millie Bobby Brown and Henry Cavill. The trailer, which kicks off Netflix's Tudum showcase, shows Enola getting into all kinds of trouble as she tries to live up to Sherlock's legacy.
Enola Holmes' next adventure picks up some time after the events of the first film, with the titular character establishing her own detective agency.
First Look at Gal Gadot's Heart of Stone
Gadot is seen jumping out of planes, dodging explosions, sliding down mountains, and generally kicking ass and taking names in a first look at the thriller, which will be available on Netflix in 2023.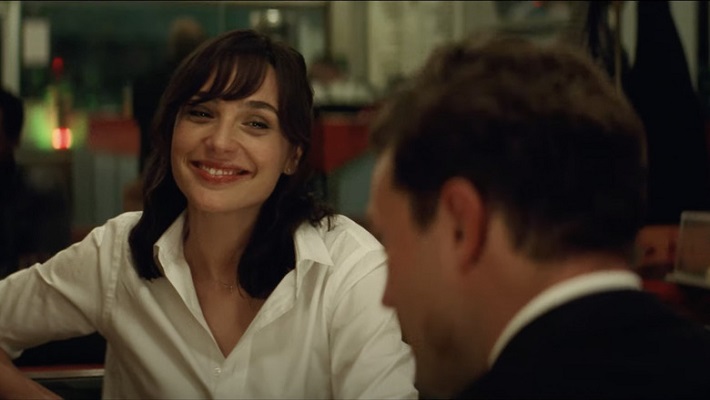 "No Friends, No Relationships what we do is more important"– Rachel Stone
Gal Gadot, Jamie Doman, and Alia Bhatt star in the upcoming film 'Heart of Stone'. It's definitely worth a watch for those looking forward to the James Bond-style film, as Netflix shared a first look of the film, as well as behind-the-scenes stunts and an interview with Gadot herself.
Slumberland's Jason Momoa Gets a New Clip
The new Slumberland clip, which debuted at a Netflix Global Fan Event on September 24, shows the horned Aquaman star entering a seemingly normal building with Barkley's character. We saw the character dressed in a luxurious outfit with a large, pink bow, continues to break down the rules of the world they've just entered.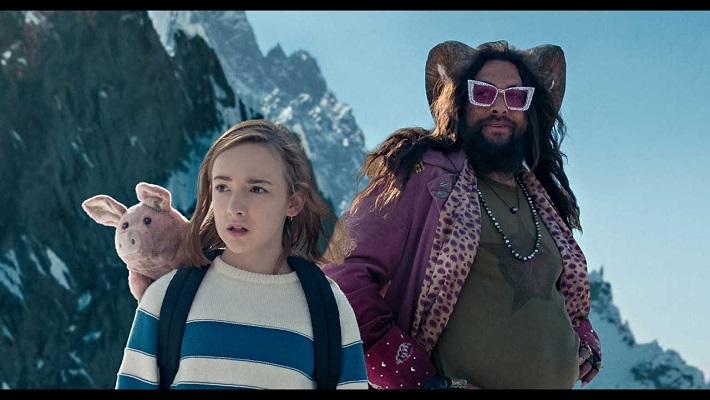 "The two walk in, only to have their reality begin to shift."
Following the Events of You Season 4, Joe Goldberg travels across the Atlantic-: YOU Season 4
Following the events of You Season 3, Penn Badgley's Joe Goldberg transforms into Jonathan Moore, a London college professor, in a new teaser released by Netflix. The creepy stalker returns to Netflix on February 10 with Part 1 and Part 2 with a new cast of characters.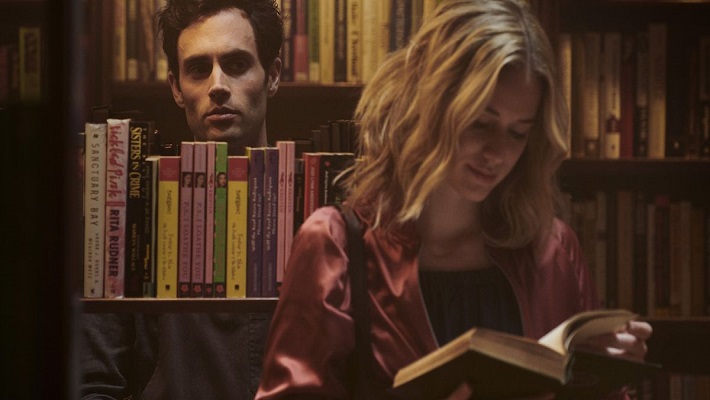 "Allow me to introduce Myself ,I have gone through a bit of refinement upon crossing a Pond & living in London has allowed me to bury the Past-:Joe Goldberg
Tyler Rake is back with Extraction 2, but wasn't he supposed to be dead?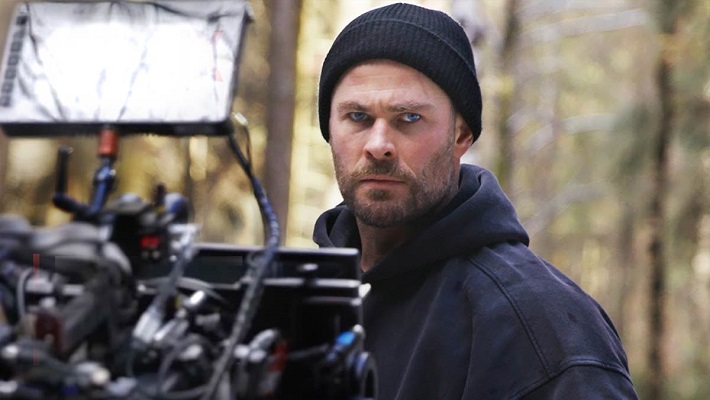 We saw him critically injured after falling off the bridge in the first film, and we assumed he was dead now, leaving the child he was protecting behind. But wait, there was also a blurry glimpse of a man standing at the end after the credits got rolled. Tyler rake? Is he returning for the sequel? Let's find out, Oh, no! We will have to wait until next year. Director Sam Hargrave delivers a thrilling experience, with an emphasis on action sequences involving helicopters and trains.
Geralt of Rivera is back with The Witcher: Blood and Origins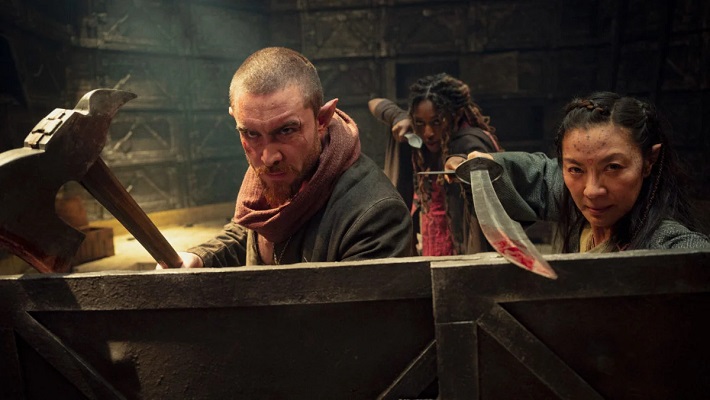 "Every Story Has A Beginning."
In the summer of 2023, The Witcher season 3 will slice and dice more monsters. However, before Henry Cavill reprises his role as Geralt of Rivera in the new series, Netflix has confirmed that the prequel series Blood Origin will premiere this Christmas.