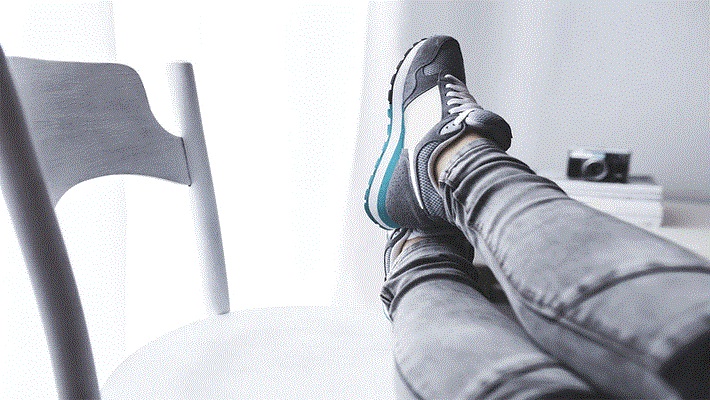 Running is pretty great for our health, but one cannot deny the merits of walking as well. As a matter of fact, researchers have found that walking regularly at a lower intensity reduces the risk of high cholesterol, blood pressure, and type 2 diabetes.
The most important thing is to increase the number of miles one is walking at whatever pace they are comfortable with. Achieving this important goal is only possible when you have proper walking shoes to put your feet into.
The kind of walking shoes you buy will decide whether you will walk comfortably with ease or writhe in pain after walking just a few steps. Whether you are a high mileage walker or someone simply trying to reach the adequate number of steps or a walker recovering from injury, the right walking shoes play a major role in this form of exercise. Let us help you pick the right pair of sports shoes for men to help you walk miles effortlessly.
COMFORT IS THE FIRST CONCERN
Walking shoes are also a kind of sports shoes, so comfort is the first criteria that you must check before investing in one. Sometimes the most comfortable shoes might not be the cutest or stylish ones. However, try to overlook that part as long as your feet are happy and comfortable.
Most of the walking shoes by Furo Sports have been designed to provide adequate support to your feet while you cover the miles. The Hi-Grip technology combined with the specially compounded rubber used to make the sole of Furo Sports shoes for men provides ulterior cushioning and breathability.
Furo Sports also caters to people with wide feet as you will be able to find shoes that go up to sizes 4E. Our sneakers are the ultimate combination of functionality and style.
WHY ARE FURO SPORTS SHOES FOR MEN THE BEST FOR WALKING?
Unlike casual shoes, sports shoes including walking shoes are designed using the latest technologies to enhance performance in all kinds of exercises including walking. Here are some of the features of Furo Sports walking shoes for men that make them one of the best quality walking shoes for 2021.
Strobel: This feature ensures that you get a flexible yet firm foothold while walking.

Dry Tex Lining: This breathable yet durable material used in our walking shoes keeps the feet dry.

Special Rubber Compounding: Tyres were the inspiration behind the development of this feature. Thanks to the Special Rubber Compounding enabled soles, you will get all the surface grip you need while walking.

Soft Phylon: Furo Sports walking shoes with Soft Phylon technology provides ultimate shock absorption while running or walking.

Arch Support: The superior arch support provides support and balance to the body and ensures that your feet have a solid foundation while walking or running.
BUY BEST SPORTS SHOES ONLINE FROM FURO SPORTS
Integrated with all the above-mentioned state-of-the-art technologies, Furo Sports shoes online celebrate the brands' philosophy of 'Every Day Fitness' with every step. Our brand delivers on all aspects – fit, comfort, functionality, features, and style. We strive to innovate and develop new products to meet the rising standards of the industry and to make the perfect shoe for you.