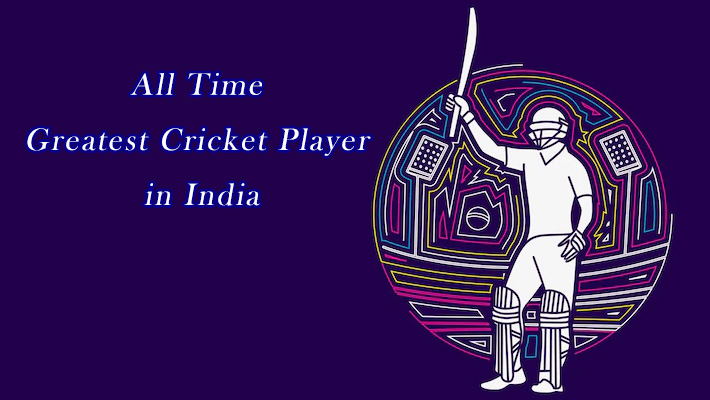 1. Sachin Tendulkar
Sachin Tendulkar is who inspired our young generation to take a bat and play for our nation. He starts his cricket career at the age of eleven and made his debut in a test match on 15 November 1989. He holds the record for the Highest number of men of the match award, with 62 in 463 matches. It is not easy to inspire all youngsters for sports. Because of its ultimate talent in cricket. He is the top batsman in the country, when he crossed the 12,000-run mark on October 18,2008.
"The lessons to be learned from success and failure are equally important. More often than not, failure and sorrow are bigger teachers than success and happiness"
For me, it is teaching how to treat success and failure in our life. Sambit Bal described him as the 'Most wholesome Batsman of his time' There are no changes in his style and talent.
Sunil Manohar Gavaskar is an Indian cricket commentator and former cricketer who represented India and Bombay. He isthe openingbatsmann of all time. He has the maximum no.of runs and centuries scored while playing against the west indies. He is known as the 'little master' in cricket. He is skilled at the technique of cricket and is the most focused cricketer. After retiring, Gavaskar has served as a television commentator, analyst, and columnist and has taken on various responsibilities in the BCCI. He is the former chairman of the ICC cricket committee.
'For Indian Cricket, I am always ready to assist in whatever way I can'
He is technically and mentally the greatest successful player in the Indian cricket team.
Rahul Dravid is a former captain of the Indian national team. He started his cricket career at the age of twelve and represented Karnataka at the under-15 after that he was acknowledged cricketer of the year by Wisden Cricketers' Almanack. Because he joined in best cricket academy in Bangalore and later, he starts to play for his country.
'You realize that it's the game that has helped you to achieve everything.'
He is one of the greatest batsmen in the history of cricket and he was known as the 'Mr. Dependable' and 'The Wall' in the Indian cricket team. Now he is the Head coach of the national team. Still, teaching our youngsters to achieve their dream.
Vangipurapu Venkata Sai Laxman is a former Indian International Cricketer and commentator and pundit. He isright-handd, and he is famous for his elegantstrokee play. Now he is Head of Cricket at the National Cricket Academy and Head coach of Indiaunder-199 teams. He is trained by cricket training in Hyderabad or trained himself. His bats speak more than him.
'You Have To See VVS Laxman Bat To Understand His Magic'
Vijay Samuel Hazare captained India in 14 matches. He is our former captain. He led India to the winning spot after a long year by playing against England and Madras. Primarily a right-hand batsman and right-hand medium-pace bowler also. He is 1st Indian batsman who scored at apple century in 1st class cricket.
If we look back at our former Indian CricketPlayersr, we can learn lots of new techniques and tackles from their style. There are lots of cricketers who are not shown in our eyesight. Their strength and talent and desire for cricket make them reach this position.
Hard work speaks more than your talk.