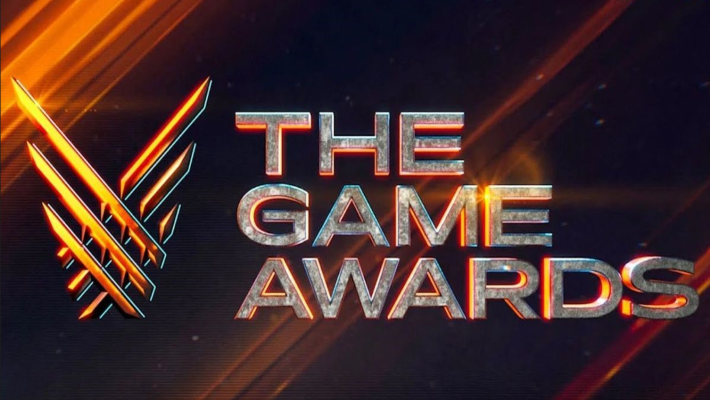 The game award for the Game of The Year is a coveted award for any game development studio. Every year innumerable amounts of games are presented to the jury but only 6 make the cut for nominations and only one takes home the prize. Every game to win the game of the year award has set benchmarks for their respective genres. Witcher 3: Wild hunt has been arguably the best western RPG with top notch storytelling and Legend of Zelda: Breath of the wild has redefined the open world genre which inspired a new wave of rich open world games. Let's look at this year's nominees and see who stands a chance of winning the "Game".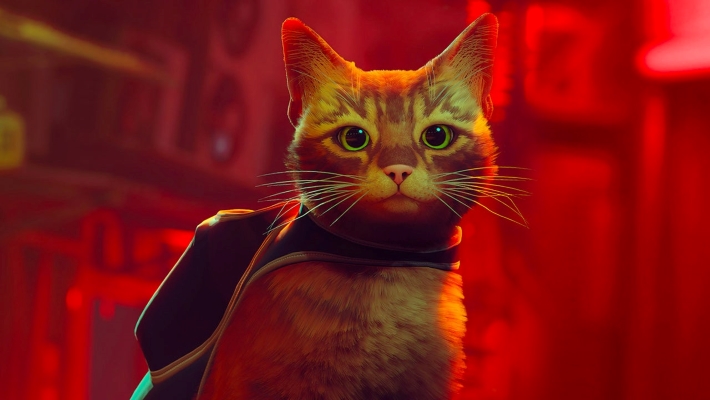 Stray
This near perfect indie debut of a game was truly the dark horse candidate to make the cut and the only indie game to make the nominations this year, This game let's you play as a feline and lets you do feline things, scratch doors, eat cat food and best of all, push stuffs off shelves, but don't let the cute appearance fool you, this game has its emotional moments, makes you feel sad, happy, hopeful. It's a tale of friendship. The graphics have an artistic feel which is rich in neon colors, visually pleasing. This is a must for feline lovers and of course indie fans.
Stray has total of 6 nominations for the year which is quite a lot for an indie studio.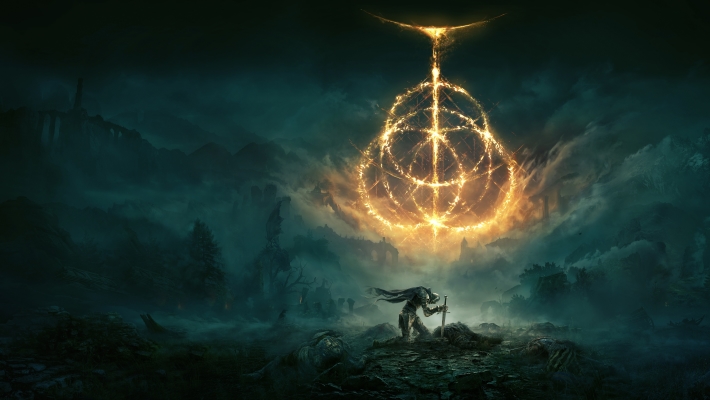 Elden Ring
Elden ring, the successor of the dark souls games which makes the dark souls games look like a hello kitty adventures game. The development studio FromSoftware which is notorious for making ridiculously difficult combat centric games did not fail to deliver, Elden Ring is one of those games which went above the already high expectations. This is truly a punishing game which is not for the faint hearted. This game proved the fact that a truly challenging game is engaging and keeps the players on their toes. This can be counted as one of those games which will be talked about in the future. For those who truly seek a challenge to their prowess, this game is a must play.
Elden Ring has racked up 7 nominations.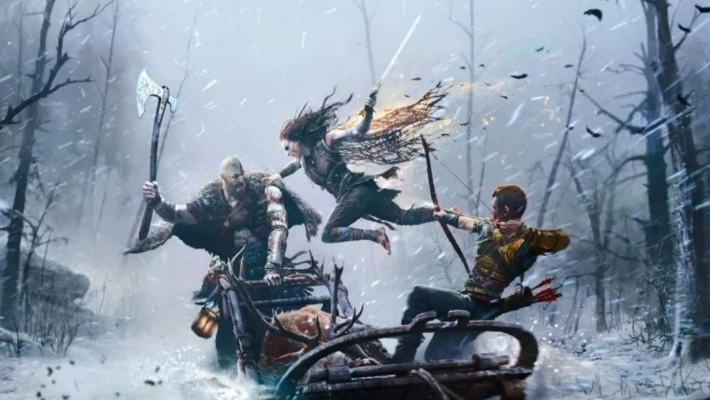 God of War Ragnarok
God of War Ragnarok is the sequel to God of War which was released in 2018, which also had won the game of the year award for that year. The story rich elements derived from Norse mythology is truly enthralling. The character portrayal and development has not been lost, this is a sequel which truly lives up to its prequel. This is a story of a father and son who are at the center of a key event called Ragnarok which ensues chaos.
God of War Ragnarok has accumulated 10 nominations and is favoured to win the Game of the Year award 2022.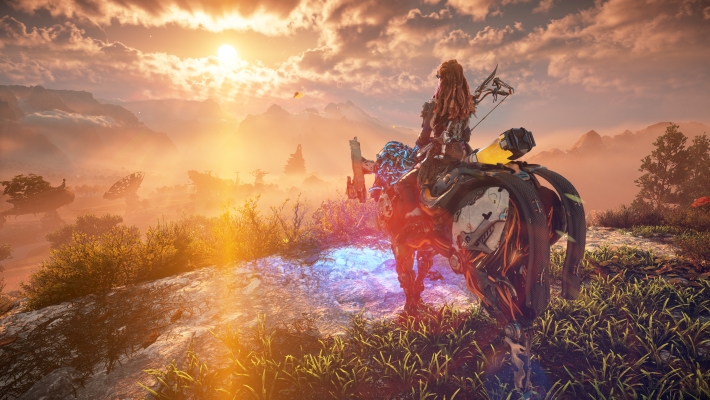 Horizon Forbidden West
Another game from Sony Interactive which has been nominated for the Game of the year award, This is also a sequel to Horizon Zero Dawn, This game is set in a post apocalyptic world where we follow the main character Aloy as we explore the open world and battle mechanical dinosaurs with a bow and arrow and occasionally a melee weapon, follow Aloy's adventures in a dystopian world as she tries to bring back life into it. The visuals are no doubt enthralling and world is truly breathtaking.
Horizon Forbidden West and God of War Ragnarok under Sony interactive banner and has collectively shared 17 Nominations making Sony the publisher with the highest number of nominations.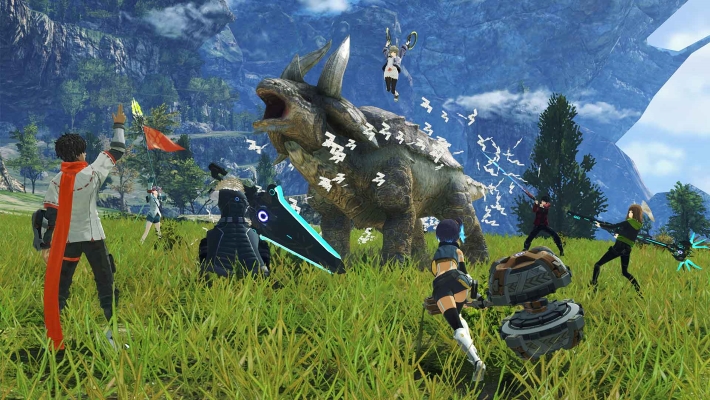 Xenoblade chronicles 3
Xenoblade Chronicles 3 is the concluding game of the Xenoblade Chronicles Trilogy, The gameplay and combat mechanics closely follow the predecessors. The story was very well received by critics and fans alike, but this game is a trilogy game so the earlier games have to be played to follow a lot of key events. Though this follows a classic trope of a band of friends saving the world like a lot of JRPG's, it is guilty pleasure which can be indulged in over and over
Xenoblade Chronicles 3 has garnered 3 nominations.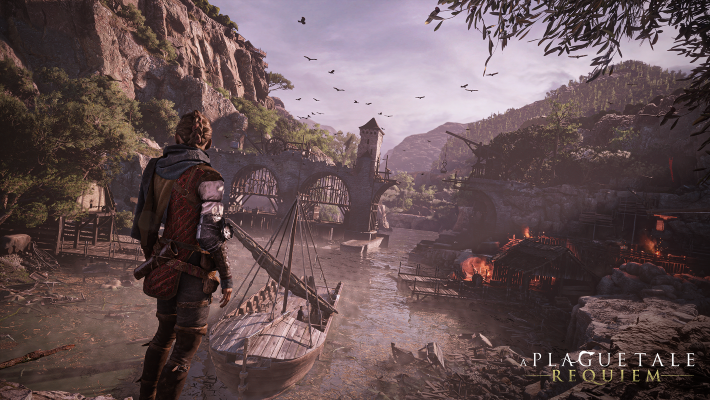 A plague tale: Requiem
This another game with lot of installments and has perfected the genre of survival with excellent storytelling, this game has scaled up everything compared to its previous game, bigger map, more combat options, more mechanics, but don't be fooled, in the midst of all this the game has managed to build a fantastic story and narrate it, it has rightfully earned the chance to win for best narrative, the voice acting truly brings the immersion. With the background score keeping you company as you play along.
Requiem has obtained 5 nominations.
In the end I would like to bring the conclusion that this is going to be a close call and it can be anyone's game as all the nominees have equal chances of winning the game, it can either be the cat or the God Slayer.