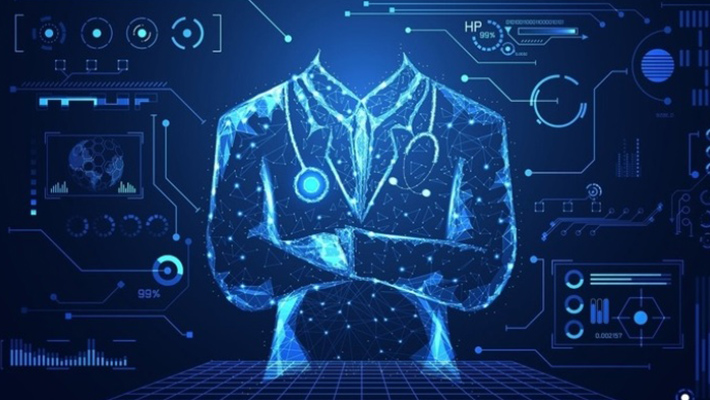 We are in dire need of proper healthcare facilities. COVID-19 has shown what an epidemic can come with, which we only read in books or saw in movies. Now that technology has given us new hope and ways of living – like automated sanitizing machines and other technology inclusion promoting contact-free diagnosis and treatment, here is a list of top 5 Health Tech Startups clinching the deal at the moment.
This startup is working in the following verticals –
AI in Healthcare
Voice Digitization
Healthcare Assistance (personal)
Teleconsultation
Telemedicine
Video Consultation
Healthtech
Coroaresponse
Prescribe utilizes WhatsApp platform for delivering healthcare services. It connects patients with healthcare clinics and hospitals, managing the entire process through WhatsApp application.
There is a 24*7 Virtual Receptionist present, tackling multiple patients and at the same time assisting patients personally through customized WhatsApp chat bot.
On the other hand, Prescribe is generating revenues for hospitals and clinics by making their brand visible on their platform, guiding them in product selling through WhatsApp virtual assistance, helping hospitals and clinics retain their brand values, which in turn aids patients' problem of buying medicines.
There is no third-party application needed by patients to download, which allows hassle-free patient on-board and patient retention.
Prescribe allows doctors to generate prescriptions easily in any language and also patients get to converse in their regional language.
Prescribe has 50+ doctors on-board and 7000+ patients, with 4000+ appointments.
All payments are made to the hospital/clinic account directly without intervention from anyone.
Prescribe is developed by IIT – M and IIM - C Graduates' Wellnexus Technologies startup.
HealthPlix is present in 12 states in India where it provides health services digitally. HealthPlix is specialized in providing services like Endocrinology, Diabetology, Cardiology, Nephrology, Oncology, and Internal Medicine. It is one of the largest digital health platforms present and used by physicians.
HealthPlix app for patients has:
In-Person Consultation
Responses From The Doctor
Prescriptions And Lab Reports From The Clinic/Hospital
HealthPlix's mobile application delivers EMR and chat facilities without involving use of any phone number.
There are finance dashboards, marketing tools, clinical hypotheses, and treatment outcomes available through HealthPlix. Healthplix uses Artificial Intelligence, Machine Learning, and Big Data to serve the needs.
Even billing facility is provided by HealthPlix. There is a single-screen interface, which requires minimal training to use. The secured interface prevents any misuse and guarantees configurable workflow.
Lab owners are able to take their testing digital because of HealthPlix. It has 650 ready customizable templates, different formula, auto-analyzers, and email and sms facilities.
Doctors can use the platform for utilizing hand-free prescription writing, use custom case sheets. There is auto-learning tool that assists doctors in writing prescription is a great help.
Phable is a health assistant and supporting channel for doctors and patients. With a mission to transform 1.6 billion lives, Phable offers a cumulative platform for effective results from treatments. By bringing in doctors' experience, patients' data, and health devices under Artificial Intelligence and Machine Learning technology, Phable has been working to create a linear channel for technology and healthcare.
Phable - Doctor Consultation, Medicines & Care has:
Health Reminders
Health Status Tracking
Herbal Home Remedies And Ayurvedic Tips
Phable's expertize surrounds healthcare, technology, chronic diseases, predictive care, personalized care, IoT, and digital therapeutics.
Phable's solutions are low-cost and make healthcare people friendly.
Phable has already given online consultation to a whopping number of Indians during the lockdown phase. It has video and in-person consultation, 24*7 consultation facility, timely medication and reminder reading, 5000+ community of doctors, personalized patient diagnosis, and remote access to patient data. It is a channel for doctors to meet patients searching better care online.
A unique healthcare startup, which is operating to help doctors. Remedo is developed under the guidance of senior doctors. A team of technology enthusiasts, which has heavy reach to medicine and doctors built this startup.
Remedo Health Vault Application has:
Daily educational videos and images
Timely reminders for medicine
Diet, exercise and lifestyle tips
Answers to patient FAQs
Multiple language options
Personalized content from your doctor
Remedo solves problems that doctors face like practice management, patient communication, and patient engagement.
Remedo started operating as an engagement platform for helping doctors in patient management, patients suffering from chronic diseases. It started helping in patients' results from treatments in their treatment.
At present, Remedo is now providing lab tests and medications to doctor clinics.
The therapeutic areas where Remedo serves include diabetics, gynecology, and orthopedic.
The digital prescription process helps patients in keeping prescriptions secured.
Delivering programmatic marketing services to physicians, Doceree is a globally recognized and the first in the world channel for medical journals, physician networking, telehealth, EHR, Medical Associations, and Medical Education.
Media buyers or branding teams use Doceree for accurate and target-oriented advertising on physician-only platforms like physician networking platform, online medical journal, electronic health record, online learning portal, and tele-medicine platform.
Doceree marketing campaigns are based on:
Medical Specialty,
Geography
Prescribing Behavior
Formulary Access and their Archetypes
Doceree uses channels and devices like Desktop, Mobile and In-App, Video, Email, Rich Media for making a successful medical campaign.
Doceree uses real-time optimization for consumers in the physician marketing.