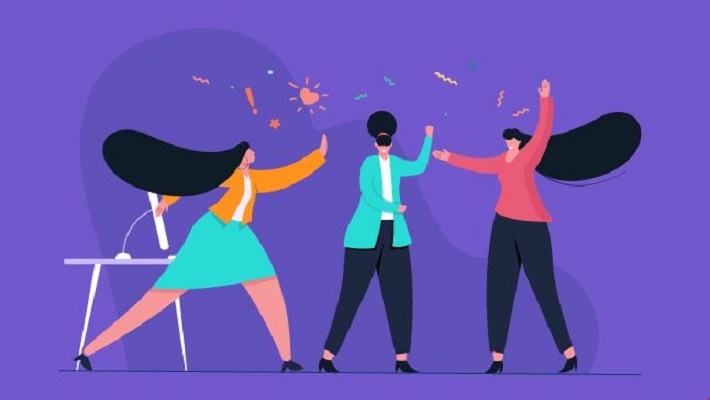 Today every business strives to run smoothly and maintain a good reputation with and among its personnel. Making employees and other stakeholders aware of workplace dos and don'ts is just as important as conducting the organization's primary business. With the increasing number of sexual harassment incidents at work and the need for compliance, it is advisable for any organization, regardless of size or industry, to establish the POSH Policy as per the POSH Act, 2013 to avoid any complicated legal battles and expenditures.
Let's understand what is POSH?
A POSH policy is often defined as a policy that tackles workplace sexual harassment prevention issues. "POSH" is an acronym that stands for "Prevention of Sexual Harassment."
A POSH policy highlights the organization's commitment to fostering a safe and respected workplace free of sexual harassment. It creates principles and methods to prevent, treat, and resolve workplace sexual harassment events. The policy is meant to protect employees from unwelcome sexual advances, sexual favor demands, and any sexually related verbal, nonverbal, or physical behavior that creates a hostile or offensive work environment. Sexual harassment encompasses any one or more of the undesirable acts or behaviors listed below, whether directly or indirectly: physical contact and approaches; a demand or request for sexual favors; making sexually charged remarks; displaying pornography; or any other unwanted sexual physical, verbal, or nonverbal behavior.
Key Areas addressed by Posh Policies?
A POSH policy creates clear rules and expectations for proper behavior, which aids in the prevention of sexual harassment situations. The policy promotes a courteous and safe work environment by establishing a standard of conduct. These Policies sends a strong message to employees that the organization appreciates their well-being and dignity. It fosters an environment of respect, equality, and inclusion, which can lead to increased job satisfaction, productivity, and employee engagement.
Once the aggrieved woman files the complaint to the ICC, the aggrieved woman can opt for a conciliation process to settle the matter with the connivance of the ICC. this covers the enquiry proceedings, rules and timelines to be followed when a complaint is received by the ICC.
During the pendency of the inquiry, the ICC may recommend to the employer to take necessary steps to give temporary relief to the aggrieved woman by transferring her or the respondent to a different workplace or granting leave for three months or other appropriate reliefs as the employer may deem fit to meet the justice. When combined with effective execution and action, a solid POSH strategy can help reduce the risk of legal claims and the associated costs. It demonstrates that the organization takes sexual harassment allegations seriously and responds quickly, so minimizing potential reputational damage.
A Civil Remedy for Women
The POSH Act provides a civil remedy to women and is in addition to other laws that are currently in force, i.e., both civil, as well as criminal recourse, is available to an aggrieved woman. The POSH Act has been enacted and in force since 2013, with a three-fold objective of:
• Prohibition of sexual harassment at the workplace;
• Preventing and protecting women against workplace sexual harassment; and
• To ensure the effective resolution of workplace sexual harassment complaints.
Why is it Essential?
Having a POSH policy in the first place for your organization is significant for ensuring that staff follow POSH rules and are treated with decency and respect by other employees and members of the organization.
Implementing a POSH policy displays an organization's commitment to maintaining a courteous, inclusive, and harassment-free workplace, which benefits both employees and the organization as a whole.