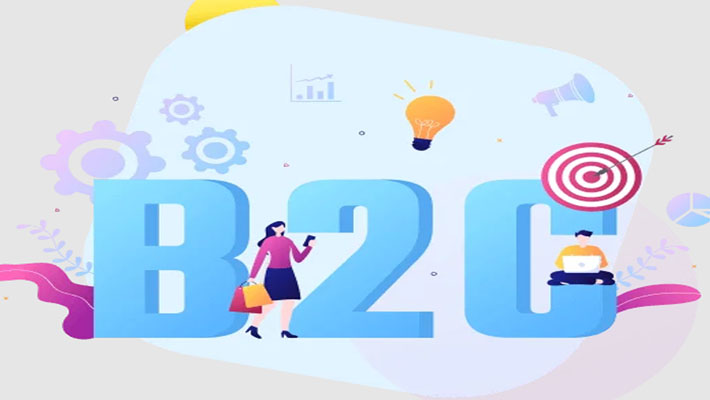 Monday mornings are very hectic! I am sure all might agree with me about this fact. But thanks to Spotify to calm me down with the melodious on-demand playback, and every mornings savior, Uber which picks me up on time and drops me to office, quick, safe and secure, and as usual lethargic to cook and pack my box, so I Swiggy-it from Eat.fit and until I reach office my breakfast has already delivered to my office.
Understanding my daily routine, I feel I am blessed to live in the fifth generation technology period where everything is possible at just one click! From shopping for oneself or shopping for gifting or filling the grocery jars in the kitchen, buying and selling is possible just by swiping & choosing the option and clicking on OK button. Everything is parceled and delivered at the door step. Thanks to evolving technology to transform our lives from just ordinary lifestyle to extraordinary, customized and personalized lifestyle.
A dozen years ago, managing and finalizing the above mentioned chores was next to impossible. But now scheduling and rescheduling trips, buying and returning products are designed at your convenience. In today's context touching and cross-checking the quality by visiting in the physical store is not necessary, in fact you can check out various brands, quality-based products, and purchase huge quantity without any fear of returning the products if it is not liked. Based on customer's behavior, wishes and needs, the sellers have strategized multiple valid options to maintain the process of buying and selling smoothly and swiftly.
Don't you think, next-generation technology has surpassed all the difficult stages, when it comes to buying and selling? Undoubtedly, this is the era of Business to Consumer (B2C) marketing and e-Commerce platforms which is evolving and growing at a rapid speed. Therefore, B2C is an upcoming glowing future! Though B2C marketing is one of the strategic tasks, yet it is booming. Today, customers demand for high-end products in a reasonable cost price. So, anytime, anywhere knowing about 100 different brands, varieties and price tags is a possible task for every age customer.
From creating awareness to penetrating interest, promoting and marketing about the unique ideas, products and services is quite critical target yet possible one. From marketing funnel to PPC technique, marketers have upgraded each and every aspect. The marketing funnel is to build awareness about quality and product. Finally, when the customer is well convinced then scaling-up sales is not a difficult task, as they become regular customers and they recommend others about the quality and benefits of the product. So, don't you think marketing innovations like PPC (pay-per-click) is a picture-perfect viable tactics? Indeed, PPC marketing is one of the trending, cost-effective techniques for most of the marketers. Well yes and no! Because a few customers are easily convinced whereas rest would prefer to gain trust only by watching demo & videos, reading feedbacks, reading more information from various search engines and so on.
Although, the techniques are well scrutinized by the marketers, sometimes the marketers might only cater the targeted audience and this might incur loss in most of the cases. Therefore, to build-up business, building relationships with customers is important. Further, to maintain the sales, strategizing is very much important. In today's context small investments are not the talk of the town in fact investing less and yielding more is the growing trend. B2C companies invest small amount and manage to yield good outcome through search, emails, and social media. Direct sellers such as Ikea, intermediaries such as eBay, advertising based such as social media marketing, community-based forums such as Instagram, fee-based such as Netflix are well-known e-Commerce platforms.
So, internet, e-Commerce platforms, and social media are for promotions whereas vlogs, ads, blogs, short films, micro-influencers are effective promoting tools of any B2C company. Promoting tools and promoting platforms are important for each other and both contribute in benefiting each other and simultaneously improve economy. This cycle of marketing industry is emerging will always be emerging in the future too.