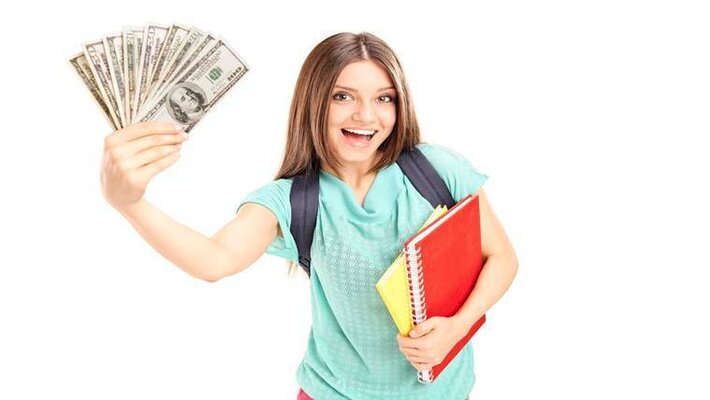 Since things have become expensive nowadays, students of current generation encounter more financial expenses than their previous generations. Starting from our internet expense to our education and routine expenses, parents are expected to provide for their children. But to make this situation a little bit better and contribute significantly to their own career, students should explore innovative ways to earn money while studying. Since there are now multiple online platforms that can help students to engage in various jobs from home itself, it has become easier to earn money as a student and contribute towards your daily expenses. While a majority of students outside India work while studying to pay back their study loans or take care of their everyday expenses, the concept is not quite common in India. But be it in terms of investments or just for daily expenditures, or boosting the earning potential of students or some other reason, it might just work in India.
Through proper time management and balancing the studies with working schedule, students can find numerous interesting ways to earn during their student career. Some of them are mentioned below.
Freelance Digital Marketing
Since the small businesses with limited resources are unable to invest in in-house marketing teams and affluent digital marketing agencies, they often look out for freelance digital marketing professionals to share content on their website, handle their social channels, and conduct email marketing campaigns. To acquire knowledge about the industry and become a proficient digital marketer, students can get themselves enrolled in a digital marketing course. Also, they can read digital marketing blogs, go for the free learning materials available on the internet, or even go for a paid digital marketing internship. Since digital marketing is quite a vast arena, covering a wide range of verticals such as content marketing, copywriting, paid search, technical SEO, link building, and so on, students should choose the field they are truly passionate about.
Online Surveys
Partaking in online surveys has become an increasingly popular way for students to earn some extra bucks in their spare time. Research companies are frequently looking for new talents at a global level to test new products and answer surveys. An excellent opportunity to earn money while studying, online survey can help you earn a fair amount of money in return of spending a few minutes filling out a survey.
Online Tutoring
Through online tutoring, students can help people learn new skills and in return can also earn. Through various online tutoring platforms, students can help as an expert in subjects like Business strategies, Engineer, Science, Mathematics, and in return they can earn. Helping them to teach as well as learn, online tutoring has become one of the popular sources of earning for students.
Selling Notes Online
Selling notes is another great way to make money while studying and if as a student, you don't mind sharing your notes with other students, you can make a lot of money quite easily. There are quite a lot of online sites that provide you with the best virtual meeting platform to sell your notes all you need to do is upload your notes. Every time a student downloads it, you will be paid.