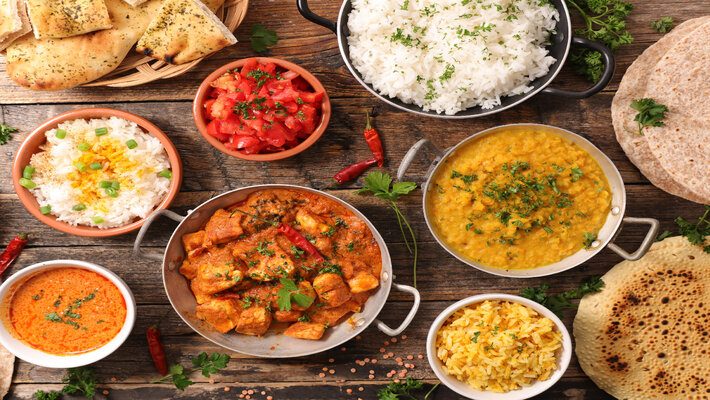 Indian foods have wide popularity with many adherent admirers and no, they are not only from India. Coated with colorful spices and exquisite aromas, Indian dishes have promising tastes that can certainly enrich the heart of a person with content. Reaching overseas with time, the Indian cuisines have managed to enchant numerous people across the globe with their rich taste and impeccable flavors. Owing to the huge popularity of Indian cuisines, we can find a lot of authentic Indian restaurants anywhere in the entire world. Tickling the taste buds of every eater, these lip-smacking dishes have managed to make quite a good impression on everyone and not just Indians around the globe. Just like languages, festivals, and dressing styles, Indian foods also differ from place to place based on the region. Majorly classified as North Indian, South Indian food, eastern region food and western region food, each region has distinguished recipes for specific dishes that have been passed down through generations. Drenched with the unique intermingling of spices, herbs, and other products, most of the Indian dishes majorly reflect the geographical specialisms as well as discrete local penchants.
This article highlights some Indian cuisines that are widely popular across the globe.

1. Chicken Tikka Masala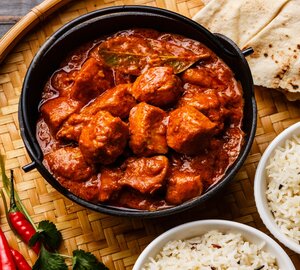 Chicken Tikka Masala is referred to as one of the utmost popular non-veg dishes not only in India but also across the globe. With its vibrant red color, the dish offers a crispy taste on the outside with a promising softness on the inside which stirs a thousand emotions after taking a small morsel. Having won millions of hearts across the world, this cuisine undoubtedly tops the list to become one of the most famous Indian dishes. Although most people believe chicken tikka masala to be originated during the Mughal era, the dish was officially improvised by Kundan Lal Gujral in Lahore. Holding power to melt the heart of the toughest of souls, chicken tikka masala is prepared in spicy gravy and deeply smothered with butter. This delightful charcoal burnt, clay oven-cooked chicken has never stopped to amaze the taste buds of foodies and is widely available across many restaurants outside of India.

2. Biriyani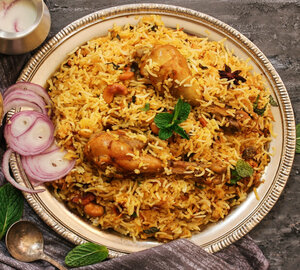 Considered as one of the most-loved cuisines across India, Biryani has numerous varieties in India. According to a few experts, this classic blend of rice and chicken has more variations than any other dish in the world. With its best part being the hassle-free preparation, biriyani is either prepared with chicken or mutton marinated in curd along with fragrant spices. Then mixed with rice and slow-cooked for hours, this moist and flavorsome dish has numerous recipes which differ as per region, preference, and preparation. Irrespective of the style it is prepared with, the world bows to the majestic richness offered by this first-class cuisine called Biriyani.

3. Samosa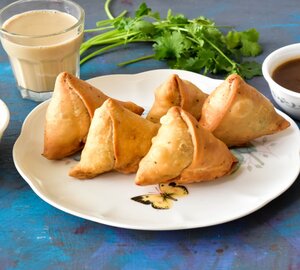 Often termed as one of the best Indian snacks, Samosas are fried patties stuffed with flavoured mashed potatoes and served hot along with sweet and sour chutney. Prepared with dough of flour shaped into cones and filled with stuffing of potatoes and seasonal vegetables and then deep-fried, this dish is easy to prepare and relish. Reaching many international admirers owing to its versatility, the little flour pockets can be stuffed with practically anything according to the preference of the eater. Can be made in both spicy and sweet forms, samosas taste best with tangy tamarind chutney or fiery coriander and green chili chutney.

4. Kebabs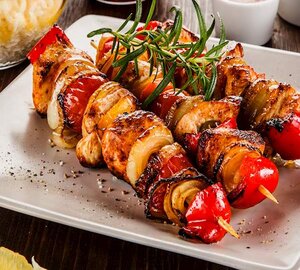 The Mughals had an undying love for meat and they have managed to create some of the most terrific dishes witnessed by the world which have not lost their charisma till now. They invented the art of making kebabs, India introduced it to the world. Hugely popular overseas, especially in Britain, kebabs are loved by every meat lover all over. When the crushed meat is united with a diversity of spices and then cooked in skewers over a charcoal fire, the result is succulent and delicious meat permeated with numerous flavors. This dish can be enjoyed as snacks or can be taken in meals with flat-breads such as rotis or naan. Although this dish is mostly prepared with mutton, currently most people prefer kebabs made from fish or chicken as well.

5. Dal Makhni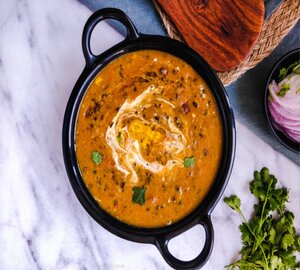 This Punjabi vegetarian Dish has no comparison and has gained enormous admiration in India as well as overseas over the years. Often referred to as a vegetarian variant for butter chicken owing to its richness in protein and fiber, dal makhni is prepared from lentils which are slow-cooked with tomato puree and butter. Served hot with Roti or Naan, people relish the mouth-watering taste of Dal Makhni with rice as well. Extremely popular amongst the vegetarian food-lovers of India, Dal makhni is gradually making its place in the hearts of overseas foodies as well.