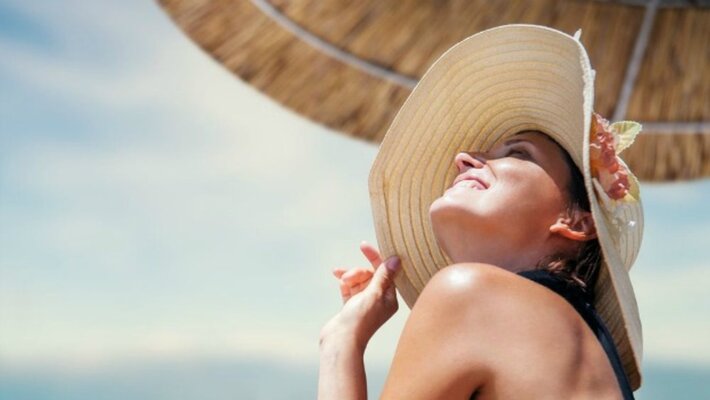 As the sweltering summer approaches, our skin begins to experience some changes, like it becomes sweaty and oily. With excessive heat and humidity present in the atmosphere, our skin starts demanding more attention which is necessary for protecting it from irritating and stubborn rashes and acnes. Most people look up the internet for home remedies for summer skin care and ways to keep their skin healthy. Some people also experience skin problems in summer due to excessive heat and they are in need of some effective prevention tips for skin problem. However, to find best summer skin care tips is not quite easy for everyone as everyone don't have similar skin type.
This article focuses some important skin care tips for summer and all of them are mentioned below.
Wash Face to Remove Excess Oil
Summer is bad for oily skin and can cause severe acne if left unattended. Use a face wash that suits your skin type and deeply cleanse your skin to remove all the dirt and grime. People with dry skin can go for a non-foaming cleanser. However, people who have sensitive skin type should go for mild, alcohol-free and pH balanced cleansers.
Include Antioxidants in Your Skin Care Routine
Antioxidant serums can work wonders if you want to hydrate your skin. Forming a protective layer for your skin to prevent from environmental damage, antioxidants help to boost collagen to prevent any necessary damage to skin. Therefore, include a good and effective antioxidant serum in your summer skincare routine. Vitamin C serum is another nice option for a summer skincare routine as it is a potent antioxidant that can protect your skin from oxidant-induced skin problems and helps in eradicating the pigmentation caused by dangerous UV rays.
Keep Your Skin Hydrated
Hydration is an important factor to keep your skin healthy during summer. There are many hydrating face masks available in the market that you can use after you wash your face at night for some extra hydration while you are asleep. Don't forget to wash your face frequently with water at regular intervals to freshen up your skin.
Exfoliate
People with sensitive and oily skin should use a face scrub 2-3 times a week to eradicate excess dirt and oil from the skin. Go for a scrub that is suitable for your skin type and massage the scrub gently in a circular motion to let your skin breathe. Removing dirt and oil from the skin pores, it will ensure a glowing skin and reduce the chances of possible acne breakout.
Use Sunscreen
During the summer, the UV-A and UV-B rays from the summer can be very harsh and can give you a stubborn tan, age spots, premature aging, fine lines and wrinkles. A good sunscreen with SPF 30-50 is important for the summer months and it suits all skin types. Even if you stay indoors most of the time, use sunscreen and if you have to go outside, use sunscreen as frequently as you can.
Increase your Water and Fruits Intake
In summer, you should take at least 2-3 litres a day. Apart from water, you can go for coconut water, watermelons, fresh juices, yoghurt and buttermilk to stay hydrated during summer season. Remaining hydrated will also help you to flush the toxins out from the body. Include seasonal fruits and vegetables like cucumber, watermelons, musk melons, lettuce, citrus fruits and juices in your food which will help your body to stay cool from within.