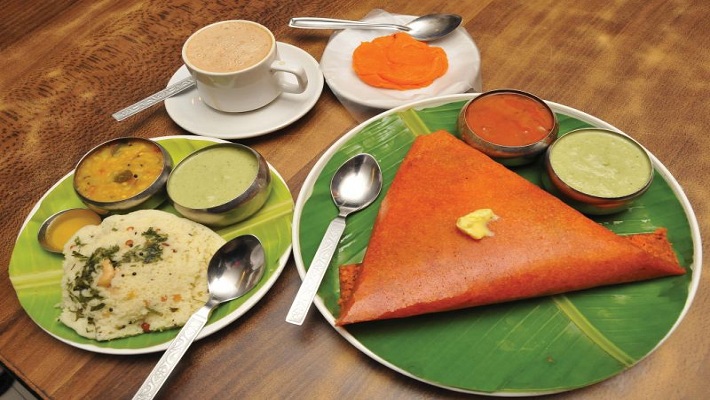 The famous restaurant Samrat, a favorite of officials, business people, tourists, & families, and known for its Masala Dosa, Badam Halwa, and North & South Indian Thali, has finally closed its doors as of September 25. Samrat was housed inside the Chalukya Hotel at the Basaveshwara Circle on Race Course Road.
I particularly enjoyed their Crispy Masala Dosa, which was made in a very special way. First, a thin layer of red chutney was spread over the dosa without missing any corners, and then it was scraped in such a way as to leave an orange-colored roasted crust. This crust was then properly smeared once more to create the restaurant's signature dosa.
Aashik Paalyam, aka Wannaknowwhereweeat, an Instagram food blogger, reflects on his early memories of going to Samrat restaurant with his family and enjoying Crispy Orange-colored Dosa, Badam Halwa, and Filter coffee each time. He claims to have observed numerous politicians and celebrities eating there and conversing about the then-current political climate in India.
The legend might have come to rest, but its memories will live till eternity. As Bengalurian said a final goodbye to their favorite eatery on 25th September, Here are my 5 personal favorite Dosa joints in Namma Bengaluru.
Cool Corner, VV Puram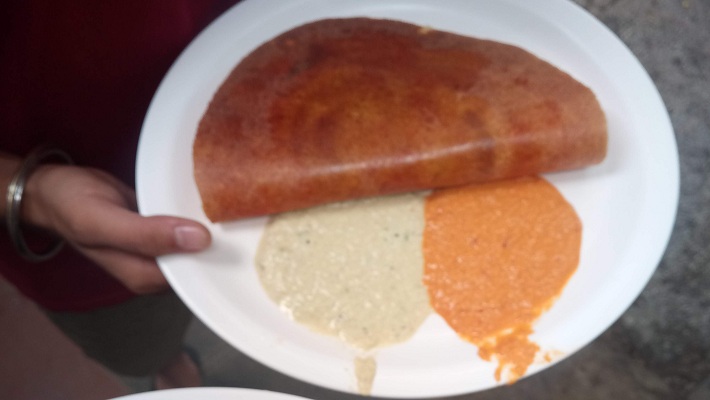 Among the many fabled dosa places in Bengaluru, Cool Corner has established itself as an Adda for students from Jain College and National College. Of course, it has been my favorite dosa shop in Bengaluru since I was in college. I used to line up for a whole 30 minutes at lunchtime just to have a Masala Dosa. The dosa is served with two varieties of chutney and is golden crisped and filled with aloo palya.
SLV Corner, Basvanagudi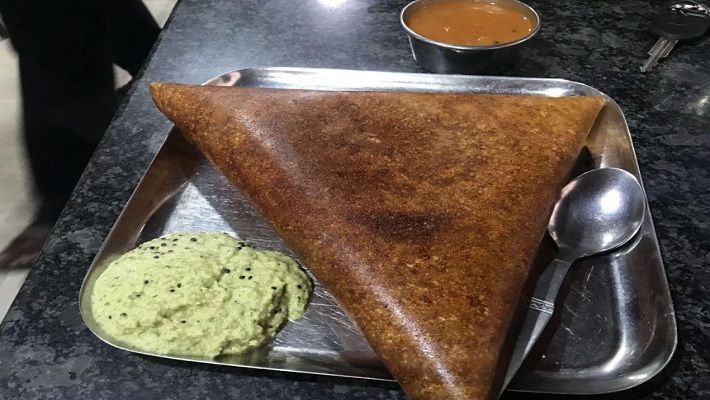 A 40-year-old restaurant that serves vegetarian South Indian, North Indian, and Chinese cuisine is well-known among older and younger Bengalurians for its Sambar-dip Idli, Bonda Soup, and Masala Dosa, particularly the Paper Masala Dosa. It is a divine sensation to eat a thick-as-paper masala dosage that is served with sweet sambar made in the way of Udupi and spicy coconut.
Bengaluru Café, Jayanagar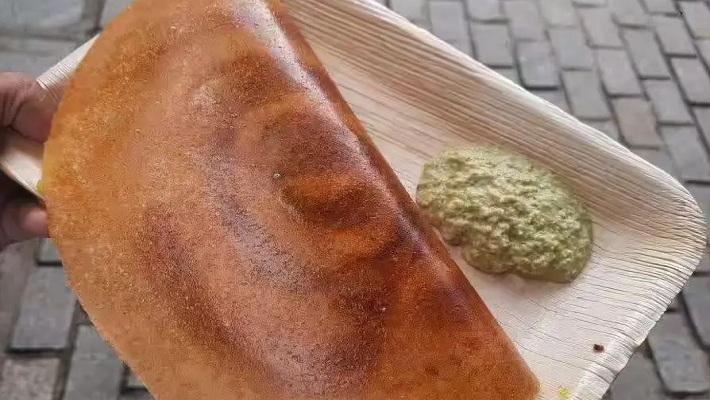 Every time you visit, a huge line of dosa lovers will be anxiously waiting for their Benne Masala Dosa. One of Bengaluru's best dosa restaurants was created by perfectly crisped dosa, laden with white butter, and mild aloo palya.
Gopal Tiffin Room, Cubbonpete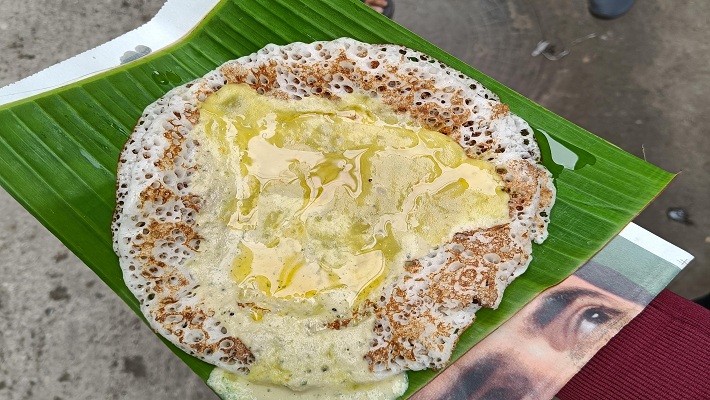 In the Nagrathpete neighborhood on a Sunday morning, you'll witness an elderly man catching his head in a frenzied swarm of people who are constantly requesting Mini Masala Dosa, Rice Bath, Idli, and Khali Dosa. Yes, I'm referring to the Gopal Tiffin Room, and I adore their Mini Masala Dosa and Thuppa Khali Dosa. When questioned why it is named "mini," the owner explained that they create it in small size so that you can have other breakfast items as well.
Chikkana Tiffin Room, Cubbonpete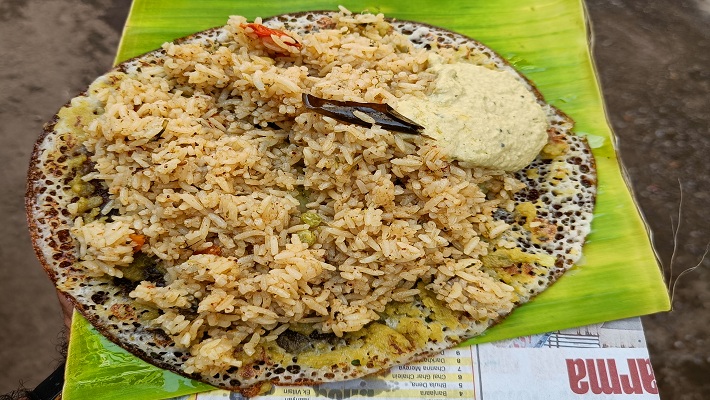 In the narrow lane of Old Bengaluru, the aroma of ghee roasting dosa will automatically take you to CTR. Starting in 1965, CTR is serving Thuppa Khali Dosa and Mini Masala Dosa to its customers. The Khali Dosa, which is also known as the Empty dosa, is served with thick coconut chutney and Bombay sagu. Also, give Rice Bath Masala Dosa and Thuppa Pudi Masala Dosa a try. The best part is that they prepare the dosa with homemade ghee (referred to as thuppa in Kannada), and you can request extra ghee on top of your dosa, idli, and rice bath.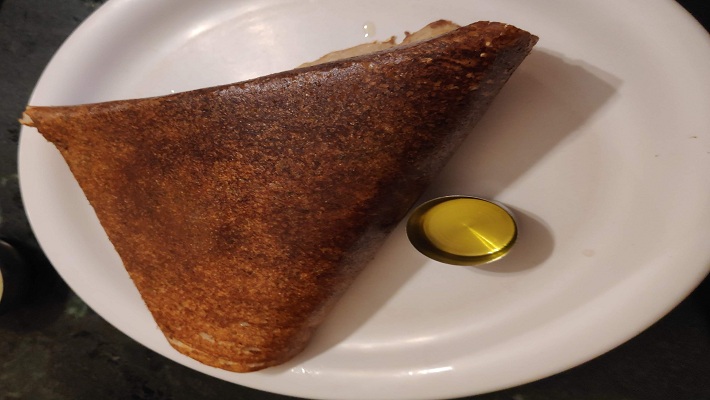 Honorary Mention goes to the Khali Dosa at the Dwarka Hotel in NR Colony, Namma SLN at various locations for the Sabakki Dosa, CTR in Malleshwaram for the Benne Masala Dosa, Rava Dosa at Hotel Janatha in Sajjan Rao Circle and MTR in Mavalli for the Masala Dosa with a little cup of ghee served along.
Happy Eating!!!