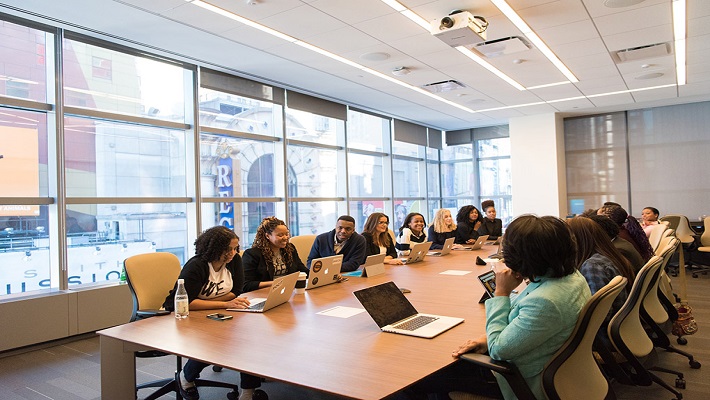 Management education in the USA can provide you with the skills and knowledge you need to succeed in a competitive business world. The curriculum at management schools in the country is designed to teach you the essential skills and concepts that you need to know in order to be a successful manager. You will learn about topics such as accounting, marketing, finance, and operations. You will also learn how to lead and manage teams, and how to create and implement successful business strategies.
Management education in the USA can also help you to network with business professionals from all over the world. This can give you access to valuable insights and resources that can help you to take your career to the next level. Management education typically includes courses in business, management, accounting, finance, and marketing. Students also learn how to write business plans, make presentations, and lead teams. Management education can be obtained from universities, business schools, and online programs. It is a highly sought-after qualification, and many employers prefer to hire graduates of accredited programs. The benefits of management education are many.
Diverse Programs
There are a variety of management education programs available in the United States. Most management education programs are offered at the graduate level, although there are a few undergraduate programs as well. There are also a variety of specializations available, including business administration, human resources, and marketing. Most management education programs are offered in person, although there are a few online programs available as well. The majority of programs require students to complete an internship or practicum as part of their coursework. The benefits of management education in America are plentiful.
Cost Considerations and Financial Aid Opportunities
Management education can be a costly investment. The cost of tuition and associated fees can range from a few thousand dollars to over $100,000 per year. However, there are many financial aid options available, including scholarships, grants, and loans. Employers often offer tuition reimbursement programs, which can help offset some of the costs of management education. Additionally, there are many private lenders who offer student loans at competitive rates. Ultimately, the cost of management education should not be a deterrent to pursuing this valuable educational opportunity.
Job Prospects in the USA
With a management education in the USA, you will gain plenty of job opportunities. The sheer size of the American economy provides more opportunities than most other countries. This means that a management qualification from an American institution can open up a world of possibilities. What's more, with the implementation of new technologies, there is an ever-increasing demand for creative and talented managers who can provide innovative solutions to new problems. The high demand for these skills ensures that qualified individuals will be in great demand by all kinds of organizations.
Additionally, numerous Fortune 500 companies are based in America, meaning they are frequently looking for the best and brightest to join their team - making it a great opportunity for those who have the right qualifications and experience.
Quality Control and Regulatory Compliance
You also benefit from quality control measures and regulatory compliance that come with management education in America. All students are required to adhere to high standards of academic integrity and have access to extensive student support systems. This creates an environment of accountability and responsibility, which is essential for professional success.
In addition, the presence of an accreditation system ensures that educational standards are maintained. Accredited schools must meet certain criteria in order to be recognized and must adhere to set academic standards, so you can rest assured that you are getting an education of the highest quality.
Successful Management Education Programs
Management education in America is a great way to learn leadership, problem-solving, and communication skills. There are many examples of successful programs that offer such education, with some of the most popular being the MBA programs at Harvard Business School and Stanford Graduate School of Business. Other notable programs include The Wharton School of Business at the University of Pennsylvania, the Kellogg School of Management at Northwestern University, and the Darden Graduate School of Business Administration at the University of Virginia.
These top-tier schools offer comprehensive management educations that include courses in finance, accounting, marketing, economics, data analysis, operations management, organizational behavior, and strategy. The curriculum also includes team-building exercises and practical training to help students gain valuable experience in business leadership. Not only do these programs equip students with the knowledge needed to succeed in their professional life, but many schools also provide career services for alumni to further develop their careers after graduation.
The Way Forward
There are many benefits to getting a management education in the US. Some of these benefits include the ability to learn about different business models and how to effectively lead and manage teams. Additionally, management education can help you understand the complexities of the American business landscape and how to navigate it successfully. Finally, management education can provide you with the skills and knowledge you need to pursue a successful career in business.