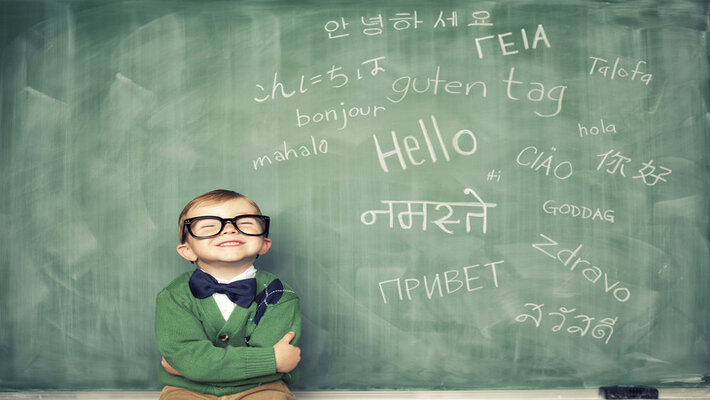 Owing to the increased migration and the rising popularity of international schools, the number of children learning the globally acknowledged foreign languages other than their mother tongue is increasing rapidly. Most of the parents encourage their kids to converse in foreign languages so that it will be easier for them to get fluency at a later phase. But they fail to recognize the fact that, by doing this they are simply blocking their child's way of learning his/her mother tongue. Even if they are promptly asked by some outsiders why they are not encouraging their kids to learn mother tongue, their answers always tend to carry the same essence, "It has no use in their life". Denying the children to acknowledge their roots, culture, and language by showcasing life as a mere profit and loss statement, often tend to create a void in their personality. Since they couldn't feel the belongingness with their own language and always compelled towards learning a foreign language, it somewhere dampens their outlook towards the world.
According to a recent research, students should be acquainted with their first language in terms of speaking, reading, and writing, before starting their formal education in a foreign language. Contradicting the assumption of most of the peoples who think that there is no use of learning your native language, this article highlights certain benefits of learning mother tongue.
Impacting overall development: According to many scientists and linguist experts, there is a significant link between a child's progress and their mother tongue. Children who can converse in more than two to three languages, tend to have a sturdier understanding of how to frame sentences and interpret expressions. In short, it makes the use of language comparatively easier by creating a grave impact on the communication skills of a person.
Easy to Learn other Languages: Children with a strong grasp over their mother tongue often find it easier to pick up a second language and advance their learning skills. It is often believed that children's knowledge and skills transmit through languages. When a child learns a foreign language, he/she can translate the languages as per his/her first language and then deliver the sentence or use it. Thus, knowing mother tongue gives a completely unique approach to the child while trying to learn a foreign language.
Enhancing Critical Thinking Ability: Learning to converse in more than one language can sharpen the intelligence of children and enable them to take a positive outlook towards a problem. Enhancing the problem-solving ability of the children, it highly influences their IQ as well. Learning to take more than one approach for a problem, children who are well acquainted with their mother tongue have elevated critical thinking ability
Good for Career: As multilingualism becoming an excessively sought-after trait within the workplace, most of the career-oriented professionals are learning more than one language. Owing to rapid globalisation and amplified co-operation between nations across various organisations, to possess multi-linguistic skills has been an additional requirement for everyone.
Exposure to multiple cultures and heritages: Knowing the mother tongue can expose the children to various books, cinemas and peoples of their native region. Not will they experience a sense of belongingness but they will know about their cultures and heritage from proximity.