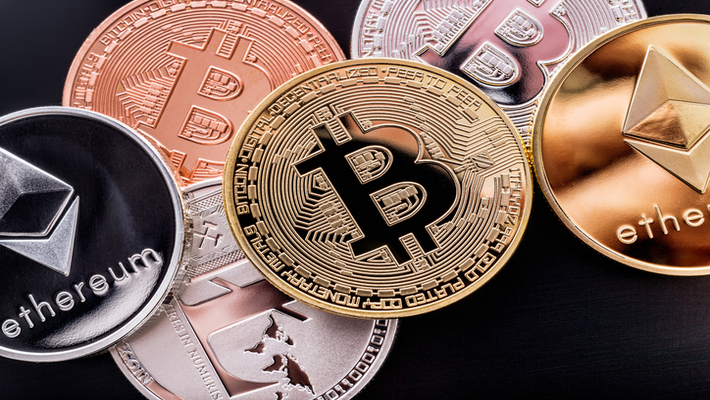 Digital currency also famous a virtual currency is a cryptograph secured and is not possible to counterfeit.
A plethora of cryptocurrencies is not centralized networks that are mainly based on blockchain technology and are distributed by a huge network of computers.
Cryptocurrencies are in general out of any government interference or manipulation.
It is a form of asset in the digital media depending on the network and is covered by a large set of computing technologies. This is the sole reason why it is not in the area of the control of governments and central authorities. It is decentralized.
The phenomenal subject of cryptocurrency is changing lookout for investments and the basic purpose of investment. When a common man or a woman with technology at its grip understands cryptocurrency, it opens the man's/woman's mind and helps secure health and everything with new investment opportunities.
There are several new courses available online which are teaching this formidable subject of Cryptocurrency, opening up a new chain of thoughts, showing tracks of investments with a profitable return on investments.
Courses –
Simplilearn – Simplilearn's Blockchain certification offers a learner to learn about the Bitcoin concepts, Hyperledger, Ethereum, Ripple, and Multichain blockchain platforms. The learner gets to know about the process of setting up a private blockchain network with the help of Hyperledger Composer and the deployment of smart contracts on Ethereum.
The course (Blockchain Certification Training) is offered in partnership with the prestigious IIT Kanpur, which is among the most prestigious educational institutes in India offering a huge range of courses in undergraduation, postgraduation, and integrated research programs in the sections of engineering, science, design and management. The skills which a learner acquires include Cryptography and Cryptocurrency, Bitcoin, Distributed ledger, Hyperledger, Ethereum Blockchain and Consensus.
Udemy – Offered in a 20+ hours duration, which covers a comprehensive complete Cryptocurrency course, Udemy guarantees that the course is the most detailed available online. In fact anywhere in education society! Udemy has a unique policy of returning 30-day course money back. The course is designed for beginners and even advanced learners can opt for it from any country. Udemy stats show that already 100,000 students have completed the course. The course is taught by an Award-Winning MBA professor who is renowned for business education online and is also a renowned author. The professor also worked at Goldman Sachs after completing MBA from Columbia as Finance major.
IIIT Hyderabad – With the increased potential of Blockchain in Banking, Finance, Healthcare, Supply-chain, Legal and many other industries, with a projected $3.1 Tn business value within 2030, the organizations are adopting blockchain technology irrespective of their business size. Out of the importance, there is one problem encountered which is a shortage of educated professionals for contributing to the sectors' growth. Henceforth, IIIT Hyderabad (International Institute of Information Technology, Hyderabad) which is an autonomous research university is offering Advanced Certificate Program in Blockchain and Distributed Ledger Technologies by IIIT Hyderabad Blockchain Center of Excellence and TalentSprint. Established in 1998, IIIT Hyderabad has huge research centers in language technologies, visual technologies, data engineering, and IIIT Hyderabad's 6 months' program gives a learner's fingertip experience in faculty-led interactive live sessions, Hackathons, Capstone Projects, Master Mentors and learner groups. IIIT Hyderabad's Blockchain Center of Excellence is helping in academic Research, Technical Development, innovation and executive education.
BSV Academy – According to the instructors of the course, Brendan Lee and Evan Freeman, when a learner finishes the course, it will realize what bitcoin actually is, and how its design is helping in becoming the global ledger for financial and information exchange. The course also presents a learner with the opportunities with bitcoins it has in the glooming world. The course, Bitcoin Theory has course content such as the design of Bitcoin as a system which is prescribed by Satoshi Nakamoto. Anyone can opt for the course who is interested to learn about Bitcoin and apply its importance later. A sound technical experience is quite helpful for learners who are beginners in the world of bitcoin. However, it is not necessary.
Coursera – The paradise for learners offers Bitcoin and Cryptocurrency Technologies. Anyone who wants to understand the importance of Bitcoin can select the course and also learn about Bitcoin's technological working. Answering to the ever-important questions like how bitcoin works, unique features of bitcoin, bitcoin security, and hidden identification of bitcoin users are detailed in the course. The learner will also know the future aspects of bitcoin and differentiate 'bitcoin myths' from 'bitcoin and cryptocurrency reality'. The concepts are interestingly taught in an interactive method by famous lecturer Arvind Narayanan of Princepton University. Every feature of the course is free for learners and there are no certificates offered after completion.