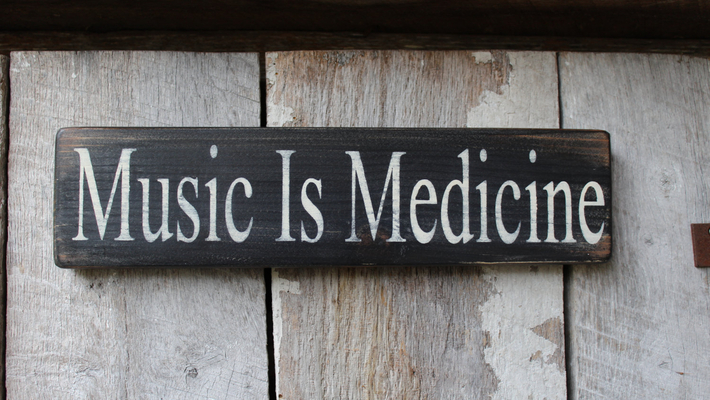 Music has always been referred to as the universal language which is not limited to any boundaries as such. Music always has had an impact on human's life, whether it be in sorrow times or in happiness. It has also been proven that listening to music can make one state of mind healthier and is one of the best solutions to overcome difficulties. Hence, there are also many other psychological benefits such as relaxing the mind, better management of pain, and also help in energizing the human body.
Johann Woldgang von Goethe, who is a German writer and statesman, once quoted, "A man should hear a little music, read a little poetry, and see a fine picture every day of his life, in order that worldly cares may not obliterate the sense of the beautiful which God has implanted in the human soul."
Hence, it is not much of a surprise that the music can influence your thoughts, feelings, and behaviors to a great extent. The true power of music to impact moods and even inspire action can be witnessed while listening to positive music.
Music has a tremendous impact on the psychological aspect of humans. Effects of music can be powerful where it has been utilized from ages to better one's emotional health, boost psychological well-being, and also help patients cope with stress. Furthermore the taste of music (genres) can provide insight into different aspects of a human's personality.
Improving Cognitive Performance
One of the researchers has found out that
listening to music while doing any other task helps in maintaining focus and improving performance on cognitive tasks. It is also said that listening to more upbeat music is said to lead to improvements in processing speed, whereas, both upbeat and downbeat music led to benefits in memory.
Reducing Stress
Everybody is quite aware of how good music is when it concerns reducing stress. Hence, meditative music and other soothing music greatly help in relieving oneself from stress and deliver peace of mind and relax the body. One of the research has found out that music has an impact on the human stress response, particularly when it concerns autonomic nervous systems.
Memory Efficiency
There have been many cases where students prefer to listen to music while studying, as they believe music and improve memory to a great extent. However, it totally depends upon many important factors, from the type of music, and to what extent he/she might be musically well-trained. So, research came to a conclusion that musically naive students learned better when listening to positive music without interfering with memory formation.
Better Sleep
As sleep is the most important thing for humans to rejuvenate the energy, health of a person is very much dependent on it. Today, especially in these times of pandemic, many people are suffering from Insomnia, irrespective of which age groups one belongs. Among many treatments, research has shown that listening to relaxing classical music can be an effective but yet affordable remedy to help in getting better sleep.