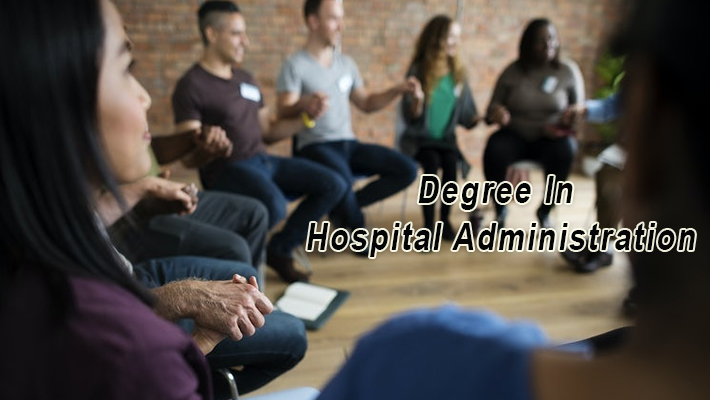 Medical institutes are ray of hope for the deceased one. Hospitals works day and night without stopping to serve people. Apart from doctor, nurses there are people who perform behind the scene for the smooth functioning of day to day activities in a hospital. They coordinate among patients, staff and service providers.
Running the Hospital not only need Doctors and Nurses, it also needs to run administrative function of a hospital like accounts, HR, Quality, Logistic and supply chain, PR operation, marketing, waste management etc. and these need the people who are professional health care managers.
Health care sector is growing rapidly. This sector is getting increasingly Privatized. Winning the confidence of patients and their family not only skilful doctors and their staff but amazing facility and customer service by hospital administrator also required. Professional Hospital Administrator manages medical ventures proficiently, economically and successfully .Their contribution cannot be neglected in the popularity of any medical establishment.
There are institutes who provide various degree program like BHA(Bachelor in Hospital Administration), MHA (Master's in Hospital Administration), Diploma courses in Hospital Management, the eligibility and opportunities are as:
Eligibility: If you want to pursue a career in medical field you can start after 10+2 for a bachelor 's in BHA (Bachelor in Hospital Administration ) your score should be minimum 50% and biology as a compulsory subject in 12th.
MHA (Master's in Hospital Administration): For MH Applicant should be a graduate in any stream. Not only medical student but non-medical student can also pursue MHA. Person should have a bachelor's degree of minimum 3 years in any discipline with minimum aggregate marks of 50% (40% for SC /ST).
Certificate and Diploma courses can be done in Hospital Management. ISHA (Indian Society of Health Administrator) offers a one year learning program in hospital administration and nursing administration. Tamil Nadu open university also offers a two year distance learning MBA program in hospital management.
MHA graduates are either campus recruited or gets the job quickly and easily. There is more demand for such individuals. Medical graduates mostly take charge of technical side of hospital administration while non-Medical graduate manage operational facet. Generally their work is to manage the work force, health service quality, technology department and IT planning within a fixed budget.
Excellent communication skill ,leadership qualities, emotional intelligence, dedication for work, last but not least never say die attitude will help you to reach new height in this profession.
After the successful completion of course you can hired by corporate hospitals, trust based health care organizations, hospital consultancy firm, health insurance organisation, IT Industry developing health care software, rehabilitation centre, pharmaceutical and hospital supply firms, national and international health care organization etc.