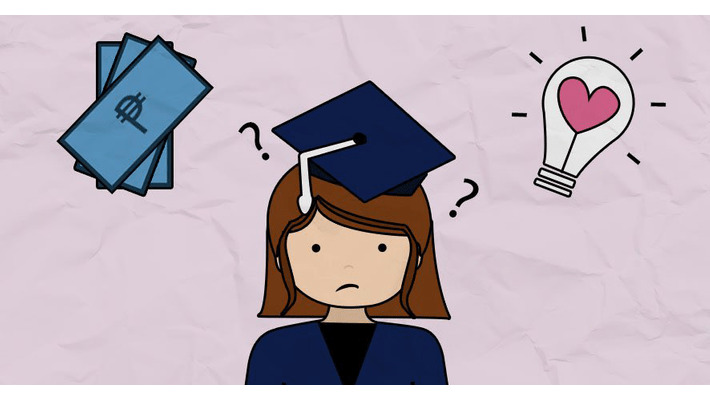 "Forget about the fast lane. If you really want to fly, harness your power to your passion. Honour your calling. Everybody has one. Trust your heart, and success will come to you." - Oprah Winfrey
Well, Oprah is right! Do what you love and success will follow you because passion is definitely the main ingredient behind a successful career. However, life is too short to make bad choices and regret later. And, especially when it comes to choosing your profession, you do not want to get trapped in a spot where you always regret the decisions you made.
Analyze if Your Passion is in Demand
There are times when you might know about an art or have a skill and you might assume that you are excellent at it, thus making it an apt choice to be a profession. However, let me burst this bubble. What we might think to be the best choice as a career option might not always be the most in-demand skill to thrive in the industry. People do assume that they can start a career in a certain field today and keep their fingers crossed that the demand might eventually generate. Undoubtedly, that is a fifty-fifty chance, a risk that you should be willing to take.
Spending a little time researching over various hiring platforms like LinkedIn can help you understand the career options that are in demand and have the most number of openings.
Always carry out thorough research about your career and opportunities, this will save you from any disappointment in future.
How Passionate are you about your Passion?
While it is believed that do what you like and success and satisfaction will eventually follow, this might not stand true in most cases. Even if your passion is the most interesting thing, there are times when monotony will make you fall out of love and eventually you would want to pursue something else. Do not pursue such passions as a profession. It is better to take time, understand what you want and what you like before giving it a shot as a profession.
What are the Growth Options
One cannot deny the truth that our success will always be determined by how we are growing. Growth rate is definitely an important factor to keep in mind before you decide to start a job in any industry. Learning new skills to survive the competitive industry has become the need of the hour. While skills will last forever, our passions and hobbies might always change in the due course of time.
Pick Passion as Profession when your Expectations are met
It is said, money cannot buy happiness but I am sure there will always be people who will say otherwise. For some people good money might bring satisfaction in career and life while for others continuous upgradation of knowledge and skills may be their requirement. It is essential that you are aware of what you want before you settle for something. The best way to cope up with this might be to understand where you see yourself in the next few years. Always carry out thorough research about your career and future opportunities, this will save you from any disappointment in future.
There is no need to worry in case you still haven't found your calling. You can try new experiences and shape your career accordingly. The sheer objective of this article is not to discourage you from pursuing your passion as a profession but to encourage you to also look at the downsides of it before you take a final call.