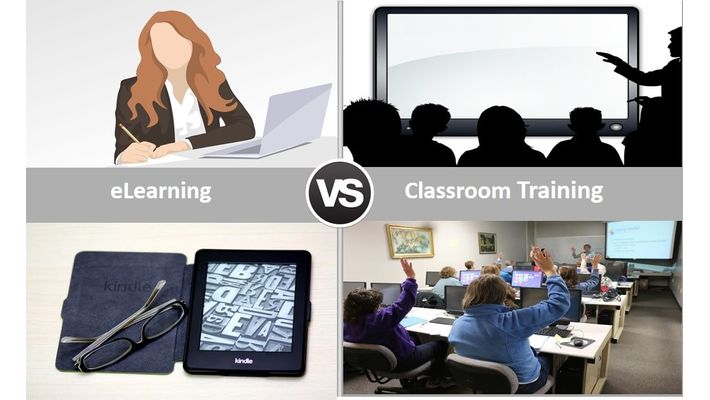 In a developing country like India, e-learning plays an important role in terms of money and innovation. Today, everybody is on internet to learn something new. It acts like a medium for students to develop their skills and learn new things just by sitting at home for free of cost. 'Going Online' has clearly been a buzzword for some time now and the recent pandemic outbreak as well as the resulting lockdown have pushed not just offices but also educators to change lane towards online mode of operation.
Online education has increasingly addressed the challenges of classroom-based education, be it cost, accessibility, time or even the convenience factors. Students are increasing their skill-sets by opting courses taught by best professors and universities across the world. Digital learning is undobtedly opening up a gamut of options for students looking to enter both traditional as well as the non-traditional fields. With its promising offerings, online education has been growing in demand in India, especially over the last decade or so and the estimates shows that, the Indian online education market is set to reach two billion US dollars in 2021.
E-learning is bringing schools and universities to homes via computers and mobiles. Students in rural areas as well as the tier 2&3 cities have lesser resources to rely on. However, with the help of e-learning, they can have best educators just one tap away from them. But the question is, Is eLearning Ready to Replace Classroom Learning in India?
'Going Online' has been a buzzword for some time now and the recent pandemic outbreak as well as the resulting lockdown has pushed not just offices but also educators to change lane towards online mode of operation.
Implications Relating to Recreating an Immersive Academic Experience: One of the biggest drawbacks of online education is how effectively can they recreate the immersive academic life that a student will receive through classroom learning. As many know, the experience of going to your educational institution and interacting with your peers as well as your educators is one of the most important facets which makes up a students' academic experience while also contributing to their personality. Through online education, social interaction is lost and students are missing out on grasping important social skills which are also crucial in order to be successful in the world we are living in right now. Also, for many students, going to their campus or school is helping them free themselves from emotional triggers as well as any other personal issues that they might be facing at their home front.
How much Impact will Online Education have on the Students' Learning Curve? This is yet another issue that online education faces. Many educators are still having doubts and major concerns regarding how much effective online education can be for students and especially in practical oriented subjects. If we try to go online completely, many students will be under-equipped to face the demands of the modern day market place and they might find it hard to get a foothold in their respective professional careers. So, there are certain areas in which online education is less effective when compared to in-person education and if we want to go fully online, then there are some aspects of learning that cannot be recreated with the technology that we have right now to make eLearning as effective and efficient as classroom education.
Even with all this, no one can question the importance of online education in the years to come as well as how much eLearning has helped educators and students during the recent pandemic. While online education can bridge various gaps that will improve the effectiveness of education especially during unprecedented times like now, the fact that educators and students across the country still believe in blackboard based learning is not going anywhere. At the same time, they are also looking at how then can realize the true potential of eLearning and create a blended model of education. This will massively improve the quality as well as the dissemination of knowledge to a far wider audience and can result in a major paradigm shift in the education sector especially in a country like India.